Illustration  •  

Submitted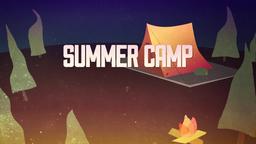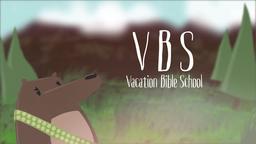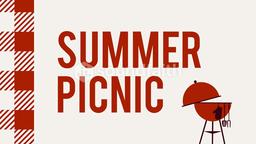 COMMUNITY
In the motion picture, Because of Winn Dixie, Opal is a young woman who has just moved to a new small town in Florida with her father, the new preacher at the local church. Opal is lonely and desperate to make friends until she finds a dog in the grocery store, which she names Winn Dixie. Winn Dixie helps Opal make new friends. As Opal and her dog discover life in this new city, they find that most people are just as lonely as she is, although they have lots of friends. Opal discovers that life is made up of both joy and sorrow. These experiences in life are what connect people and bind them together.
The greatest sorrow in Opal's life is that her mother left the family years before. She and her father are separated by the pain they feel over her departure. Neither knows how to deal with the hurt, and it threatens to drive them apart until one stormy night when Winn Dixie is lost during a thunderstorm.
OPTION 1 Play scene from Because of Winn Dixie, Chapter 22, The Search 1:33:45 to 1:37:27 and make application
OPTION II: Describe scene and make application.
Opal and her father, the preacher already have deep hurts left from when their wife and mother left. Opal has memorized a list of ten things about her mother so she will never forget. Facing with the possibility of losing Winn Dixie, Opal creates another list about the dog so she will have a part of him to hold on to. As Opal and her father search in vain for the dog, old hurts surface again.
As they search the empty streets, draining rain water drips onto the wet street from porches and storefronts. The preacher sighs and says, "It's getting late. You're getting tired and we need to head back." His voice has a tone of resignation and surrender in it. Opal is still optimistic and responds, "But Daddy, he's still out there! We can't leave him!" Her father sighs and says, "There's only so much searching we can do." They walk a few more steps in silence until suddenly Opal stops short. Her father turns back, wondering what the problem is.
As he turns around, Opal looks up accusingly. "You are going to give up!. You give up on everything." Her father objects, "That's not true!" Opal stops him and continues to accuse. "It is true. All you do is give up. You just pull your head back inside your stupid turtle shell and give up. You won't talk. You won't go to parties." She pauses for a minute, and continues "I bet you didn't even go out looking for my mom when she left!" The Preacher sighs as he listens, to the hurt hidden in his daughter's heart.
In her next breath, Opal continues. "I bet you just let her run off too." The Preacher gets down on his knees to embrace Opal, and opens his heart for the first time. "I couldn't stop her, I tried Opal." Opal tries to turn away, but her father's insistence pulls her back.
" I tried. You don't think I wanted her to stay too? She was everything to me."
In her pain, Opal shouts back, "You didn't try. She wasn't everything to you." Though her father tries to object, he knows Opal has a point. Finally, he manages to say sincerely. "Yes, she was. Opal. She was everything. Everything. I failed her. All right, I failed her!" Though Opal is still not convinced, the preacher continues. "I tried with everything I had." Then with great pain, he adds, "It's my fault. Opal, it's all my fault. I'm sorry"
After a long awkward silence, the preacher adds, "Don't believe losing Winn Dixie isn't going to upset me as much as it is you. I love that dog. I love him too." In the honesty of the moment, the barrier between father and daughter falls away and they embrace, affirming their love for each other. They continue to look up and down the empty streets a few more minutes. As they step back into the street, Opal asks, "Daddy, do you think Mom will ever come back?" Feeling the new freedom in their relationship and in his heart, the preacher replies, "No. I don't think so Opal. I've hoped and prayed and dreamed about her coming back. I don't think it's going to happen." Listening, Opal shares a lesson she learned from her new friend Gloria. "Gloria told me that you can't hold on to anybody. You can only love what you got while you got it." The preacher considers the thoughts and smiles. "Gloria Dump is a wise person" Thinking more about Gloria's lesson, Opal begins again. "I'm not ready to let Winn Dixie go." Her father takes Opal by the hand and says softly. "You remember I told you, your mother took everything with her when she left?" Opal nods as her father continues, "Well there's one very important thing she left behind." Opal looks puzzled and asks, "What?" Her father smiles and replies, "You! Thank God, your momma left me you."
-- Because of Winn Dixie, Chapter 22 The Search, 1:33:45 to 1:37:27, Copyright 2004, Twentieth Century Fox Film Corporation and Walden Media LLC.
APPLICATION: God never intended us to hold our hurts inside and pretend they aren't there. He gives us friends to share the sweetness and sadness life brings. Relationships reach their full potential when we share each other's burdens.
Galatians 6:2 (CEV) You obey the law of Christ when you offer each other a helping hand.