Illustration  •  

Submitted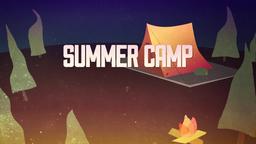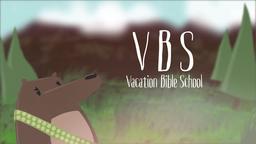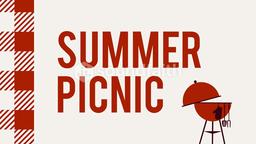 VISION
Zefram Cochran is a legendary figure in the twenty-fourth century world of Star Trek.
Cochran's vision changed the world, paving the way for bright future after a disastrous third world war in the twenty-first century. He flew the first war- powered spaceship which opened the door for peace and prosperity in the years to come. Since he had such a powerful influence on history, Cochran's name was well known, and the site where he built and launched his ship became an historic park.
When an invading alien race threatens to change history by preventing Cochran's flight, the crew of the Enterprise travels to the past to set things right. In the twenty-first century, they encounter Cochran, who turns out to a lot different than history represents. The crew knows Cochran as a larger than life historical figure, and is in awe. Cochran has no idea about the impact of his invention, and resents being put on a pedestal. He is pushed to the breaking point by the overwhelming pressure from the future and feels a huge burden to perform. Most of all, Cochran is puzzled because people from the future do not know who he really is. They do not understand his vision or motivation for building the ship, known as the Phoenix.
Just before the momentous launch of the ship, Commander William Riker of the Enterprise and Cochran have a discussion where Cochran reveals that though history disagrees, he is just a human as everyone else. His real vision and motivation are laid bare before Riker in the moments before lift-off.
OPTION I: Play clip from Star Trek First Contact, Chapter 23, Cochran's Vision, 1:14:21 to 1:16:20 and make application.
OPTION II: Describe scene and make application.
With the launch of the Phoenix only one hour away, the launch bay doors are opened. Commander William Riker is seated behind Zefram Cochran in the ship's cockpit going over the last details before take-off. As the doors open, the moon is visible directly overhead. Riker remarks, "Look at that!" Cochran winces as the light hurts his eyes. He shakes his head and nonchalantly replies, "What? You don't have a moon in the twenty-fourth century?" Riker explains, "Sure we do. It just looks a lot different. There are 50 million people living on the moon in my time. You can see Tyco City, New Berlin…even Lake Armstrong on a day like this."
Cochran acknowledges Riker, with a quick "Uh-huh." The Commander starts again, "And you know doctor..." Cochran cuts him off. "Please! Don't tell me it's all thanks to me!" Sarcastically, he adds, "I've heard enough about the great Zefram Cochran. I don't know where you got your information from, but you people got some pretty funny ideas about me." He pauses a moment then goes on, "You all look at me like I'm some kind of saint or visionary or something." Riker is a little surprised by the answer and says, "I don't think you're a saint, doc." He looks around him, and then with a smile, adds, "But you did have a vision and we're sitting in it."
Cochran turns to Riker with a sly smile and says, "You want to know what my vision is?" Without waiting for an answer, he opens up to Riker. "Dollar signs, Money! I didn't build this ship to usher in a new era for humanity." He points at the sky above. "You think I want to go to the stars? I don't even like to fly. I take trains. I built this ship so I could retire to some tropical island." He sighs, and with a note of shame adds, ""with naked women." Cochran gives Riker a moment to digest what he's just said before going on. "That's Zefram Cochran. That's his vision. This other guy you keep talking about, this historical figure. I never met him I can't imagine I ever will." Cochran looks down, and silently goes back to his work.
Riker considers Cochran's words for a minute then says, "Someone once said," Don't try to a great man, just be a man and let history make its own judgments.'" Cochran looks over his shoulder and says," That's rhetoric nonsense." He pauses and asks, "Who said that?" Riker's grin grows ever bigger before he answers. "You did. Ten years from now." He checks his watch, and starts to swing out of the cockpit... "Got 58 minutes doc. You better get on that checklist."
APPLICATION: History judged Zefram Cochran kindly. Too kindly. Though many people put him on a pedestal, Cochran knew he was only human. He saw the real source of his vision, and knows it was less than honorable. The Lord may have big or little purposes in mind for us, no matter what we think about our actions today, God always has the final say.
-- Star Trek: First Contact, Chapter 23, Cochran's Vision, Copyright 1996, Paramount Pictures Corporation; Illustration by Jim L. Wilson and Jim Sandell.
Pro 16:1-2 CEV We humans make plans, but the LORD has the final word. We may think we know what is right, but the LORD is the judge of our motives.