Illustration  •  

Submitted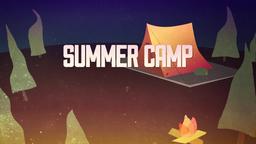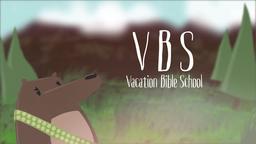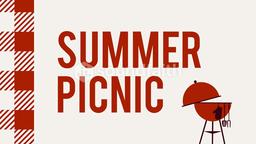 RECONCILIATION
In the motion picture Bride Wars, Liv and Emma are best friends for life. Since they were young, each has dreamed of an ultimate wedding in New York's Plaza Hotel, with each serving as the other's Maid of Honor. Though their lives take different directions, the women stay close friends, until life throws them a curve. Liv and Emma both get engaged at the same time, and plan their weddings during the same month. Unfortunately, a scheduling error that cannot be undone places both women's weddings on the same day. The logical conclusion is either Liv or Emma will have to set their dream wedding aside, so the other can fulfill their lifelong expectations. When neither Liv nor Emma will back down, the friendship turns ugly. The friends become arch-enemies in a game of tit for tat that continues to escalate until the battle between them threatens to destroy their lives. Not only is Liv and Emma's friendship on the line, but other relationships are impacted as each woman's true nature and character become visible.
The battle reaches fever pitch on their wedding day when the dreams of a perfect wedding are shattered. Liv and Emma come to blows, and Emma's relationship ends at the altar. As she stands in the back of Liv's ceremony in tears, everyone wonders what will happen next. Will the war between brides destroy both weddings and relationships, or can they rebuild and reconcile their friendship because both women see a different side of themselves?
OPTION 1: Play clip from Bride Wars, Chapter 26, I'm Awake 1:18:54 to 1:21:10 and make application.
OPTION 2: Describe the scene, and make application.
As the door closes behind Emma's former fiancée, Fletcher, Emma is left standing at the back of the room, heartbroken and lost. Liv immediately reaches out for her, and says, "Emma." Emma looks in her direction, though she is searching for words, she manages to say, "I'm fine."
Liv leaves the wedding party and goes back up the aisle to meet Emma. She begins to explain. "This is all, my fault. That video was never supposed to happen. It was, supposed to happen, but I cancelled it. I thought I did." She pauses then goes on,
"Because I couldn't do that to you." Now face to face with her friend in the center of the room, Liv adds, "You're my best friend. She sighs and adds, "This fight is so dumb."
Emma is at the point of tears, but looks at her friend offering her own apology, "I'm so sorry about everything." Liv, also on the verge of tears replies, "I'm sorry too. I'm so sorry. If I ruined it for you, I don't want it anymore."
As the truth she has realized begins to sink in, Emma says, "If Fletcher and I were perfect for each other, then we'd be getting married, and we're not." Listening, Liv is at a loss for words. She shakes her head, and fumbles for the right thing to say. Emma looks at her face and asks, "Are you crying?" As her own revelation sinks in, Liv finally manages a few words. "Yeah, it's like a whole new me and I just…. I just cry all the time." Emma interrupts, "No, Liv. No, I didn't want that. I'm sorry." Liv stops her, and replies, "No you're right. I don't have to have it constantly together all the time. It's like this huge wake-up call." She smiles and completes the picture. "I've kind of stumbled around a lot, but I'm awake." Suddenly she gets serious again, and asks, "Will you stand up there with me?" Emma smiles, "Where else would I be?"
They reconcile with a hug. The wedding planner shouts, "Reset people, reset." The musicians begin to play as Liv and Emma prepare to start again. In a side room before they go back in, Emma admits that she almost forgot something. She takes a small pin with a blue flower from her hair and hands it to Liv. Liv looks at it, and asks, "Oh,my God, Em. Where did you get that?" Emma smiles as she sees the dream the girls shared as children restored. "Two little girls saved it for us." She pins it in Liv's hair and motions at the doo and quietly adds, "Come on."
--Bride Wars, Copyright 2009 Twentieth Century Fox Film Corporation, Chapter 26, I'm awake 1:18:54 to 1:21:10, Illustration by Jim L. Wilson and Jim Sandell.
APPLICATION:
Letting a conflict escalate will destroy relationships and can eventually devastate lives. Instead of continuing a fight, Jesus taught us to be reconciled with our brothers and sisters before it is too late.
Matthew 5:23-26 (CEV) "So if you are about to place your gift on the altar and remember that someone is angry with you, 24 leave your gift there in front of the altar. Make peace with that person, then come back and offer your gift to God. 25 Before you are dragged into court, make friends with the person who has accused you of doing wrong. If you don't, you will be handed over to the judge and then to the officer who will put you in jail. 26 I promise you that you will not get out until you have paid the last cent you owe."