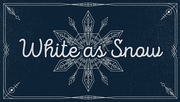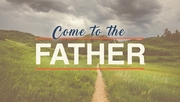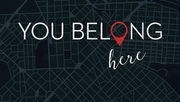 This Morning I want to teach you to use two words effectively. Are you ready for them? Here they are, and they could very well change your life: "Thanks Dad!" I want you to think of those two words with two distinct purposes. First of course, with today being father's day we're going to be reminded of the vital role that our father's play in our upbringing. But secondly and of course most importantly I want to cultivate your attitude of gratitude to God your Father in Heaven.
To do this let's look please at the book of Hebrews in the twelfth chapter. And then stand and read with me Hebrews 12:4-13.
The overall challenge of Hebrews is to stand firm in the faith and not give up no matter how hard the walk gets. Part of that call includes resisting sin. After listing in chapter 11 several faithful men and women who all suffered and many who were ultimately martyred for their faith he shifts to us in the first few verses of chapter 12 encouraging us to live up to these hero's of the faith. To get rid of sin and to embrace the passionate pursuit of Jesus Christ and the reward ahead of us. And, as did Jesus to humble ourselves under the Lord's guidance. And this is where we come into the chapter as the imagery turns to God as a Father to us who doesn't have the failings that we all have; and yet we still have lots in common.
Thanks Father for the Discipline.
(Heb 12:5-6) Starting in the fifth verse, he addresses us as sons. He says, "Do not regard lightly the discipline of the Lord, nor faint when you are reproved by Him; For those whom the Lord Loves He disciplines, and He scourges every son whom he recieves."
This morning as you think about your earthly father and your heavenly father could you thank him for the discipline? "Thanks dad for the discipline"


! Thanks Father for being my Father
(Heb 12:7-8) Pay particular attention to the notion here that those who do not get disciplined have no relationship with God as Father because he has not adopted them. But the reality for every one of us in this room is that as we know Him, we are disciplined by Him.
Without too much struggle we can begin to discern the forms of discipline that come. Sometimes it's a gentle word of correction other times it's more than words as God must take increasing levels of action against our sin or stubborn pride. In every case the presence or absence of any form of Divine discipline in our lives is an evidence or denial of our relationship to God.


! Thanks Father for being there doing your best
(Heb 12:9-10) How many of you as dads have always done everything right? How many of you who had fathers would say that they always did everything right?
I don't need to tell you what it's like men do I? We haven't got supernatural omniscience and sometimes we punish for the wrong things, or our discipline is off base. That's what the author here is talking about. As earthly fathers we do our best. We're there, and we try; and invariably we're going to make a mistake now and then. We all fail in many ways but God doesn't fail.
As a father let me encourage you that whether your children are young like mine or full grown with children of their own, being involved in their lives makes all the difference. A Father who tries is a father who cares.
Tonight about 24 million children in America will go to bed without their biological father in the home. Fatherless children are 5 times more likely to live in poverty, repeat a grade and have emotional problems.1
Of course we'd like to be perfect men, the Love of Christ compells us towards maturing and growing in obedience and holiness to our Father in heaven, and yet we have all of these frailties. I have many times tucked my children into bed at the end of the day with this prayer,
"Heavenly Father, please show my child that you are a perfect father. And that even when I make mistakes you do not. Thank you that your wisdom is greater than my own and help my child to see in you the Perfect Father they desperately need."
Can you resonate with that prayer men?
Thank God that we have a promise from him that he will always be with us. Being there matters to us and it matters to God. Jesus was speaking to his disciples when he said,
"I will not leave you as orphans; I will come to you. (Joh 14:18 NAU)
When it all comes together we can sum it up with simply this:
Thanks Father for loving me:
93% of all people incarcerated are men, and 85% of them have no father figure. Prison worker Bill Glass says that of the thousands of prisoners he has met in 25 years of service, not one of them genuinely loved their dad.2
That principle holds true as well in the eternal realm. Without the unparallelled love of our heavenly Father our only future is eternal incarceration. "But God demonstrates his love for us in this: While we were yet sinners, Christ died for us." (Romans 5:8)
The greatest gift a father can give his children is not a new car, a new toy or even a good education. The greatest gift that a father can give his children is a clear demonstration of sacrificial love.
That love and that sacrifice come in many forms from the giving of time and self to the willful breaking of a father's heart for the improvement of his children. That, is probably the best definition of discipline that I can come up with.
The word itself has many connotations. Discipline can mean punishment for doing wrong, but it also can mean firm direction to do what's right. In both cases it takes a father's love to practice discipline. But in today's day and age it's not a popular thing.
A great many people want their children to love them; so they resist proper discipline thinking, I suppose, that love and discipline never meet. Discipline isn't the only expression of love but it is a vital expression.
"He who withholds his rod hates his son, But he who loves him disciplines him diligently." (Pro 13:24 NAU)
"'Those whom I love, I reprove and discipline..." (Rev 3:19 NAU)
Hebrews 12:6 "For those whom the Lord Loves He disciplines, and He scourges every son whom He recieves.
Hebrews 12:8 "But if you are without discipline....than you are illegitimate children and not sons."
God's love and God's discipline are greater than either your father's or you as a father (Heb 12:9-10)


This morning is Father's day, and it's a great excuse to remember our fathers who have given us so much, but even more it is a time to turn with gratitude to our heavenly Father. I know that not everyone's father was there when they were growing up, but God was. I know that not everyone's father expressed significant love towards them, but God did, demonstrating his love for us even when we were sinners in the death of Jesus. I know that for most of the men here their father's are no longer with us but have gone on to their rewards. But this morning I would encourage you to do more than seek to honor your earthly father who did what he thought was right.
As we love our Fathers we should much more love our Heavenly Father. As we respected our earthly fathers we should much more submit to the Father of spirits and live. And as we desire to thank our earthly fathers for their guiding hand, we should much more seek to thank our heavenly Father for his care and guidance.
Therefore let us pray: Thank you Father.
Thank you Father for the discipline. Thank you Father for being my Father. Thank you Father for being perfect, where our earthly father's fail us, and we who are fathers on earth do fail, your discipline and guidance are always best and perfect for our good and we thank you. Thank you Father for loving me. Help me in whatever way I can to live obediently to your discipline that I might be your loving child.
AMEN.
---
1American Academy of Pediatrics. (2003). Family pediatrics report of the task force on the family. Pediatrics, 111(6), pp1541-1571.
2American Academy of Pediatrics. (2003). Family pediatrics report of the task force on the family. Pediatrics, 111(6). p 60