Declaration of Dependence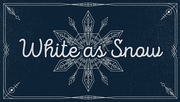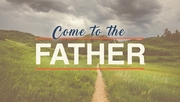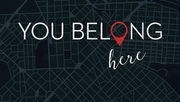 On July 4th 1776 in Congress, the 56 representatives of thirteen colonies ratified and signed a brief document simply titled, "The unanimous Declaration of the thirteen united States of America." Today we know it simply as "The declaration of Independence." On July 5th they began to live out the consequences of their declaration, "with a firm reliance on the protection of divine Providence...".
We could argue if it was entirely necessary to draft the document. Already many in the colonies were living as if they had no allegiance to the British king; but a formal declaration was required, I think, to solidify the resolve of the people of this fledgling nation.
This morning as we (a day after) celebrate that declaration of independence; I want to call us to certifying a declaration of dependance upon the Lord. Too easy in the ebb and flow of daily life we fail to rely upon God and as a result our bonds to Him grow weak, or rather we grow weak.
Dependence In prayer
Our First course of dependence upon God is prayer. But sadly the lack of prayer in our lives is really a declaration of independence from God. We may not have filed a formal declaration but we often act, in our daily life, as if we have no need of God.
But God in his grace and mercy will often permit us to become needy of him.
"Most Christians never get serious about prayer until a problem arises in their own life or in the life of someone they love. Then they are inclined to pray intently, specifically, and persistently. Yet that is the way Christians should always pray. Sensitivity to the problems and needs of others, especially other believers who are facing trials or hardships, will lead us to pray for them 'night and day' ..."—John MacArthur1}}}

I would urge you to file a declaration of dependence upon God in prayer.

One great example of this is found in 2 Chronicles 14. That chapter records the rise of King Asa, overall a good and righteous king. He had an army of about 580,000 men – not bad. But wouldn't you know it, another guy with an army of one million men wanted to whup him! Of course if someone's going to attack you, you have to take your army out there, and that's what Asa did. But then Asa did something else. Desperate times tend to create desperate prayers and a desperate prayer is exactly what Asa prayed. Listen to this: (Read 2 Chronicles 14:11)

In terms of desperation his prayer sounds an awful lot like another prayer recorded in Psalm 70.
(Read Psalm 70) Listen to the heart cries of dependence. "O God hasten to deliver me...hasten to my help... I am afflicted and needy..." The whole psalm is a declaration of dependence on the Lord, a confession that one has no resources to cope with the demands made by trouble.2

How dependent does your prayer life say you are you on God?

Dependence In Faith

More than that what does your faith say about your dependence on God? Hebrews 11:1 defines faith as "The assurance of things hoped for, the conviction of things not seen. For by it the men of old gained approval." We know that without Faith, it is impossible to please God.

The writer of Hebrews goes on then to describe one Old Testament saint after another who pleased God through their faith. Abel, Noah, Abraham, Sarah, Isaac, Jacob, Moses, Elijah and more all of these saints demonstrated faith in their living. They were not looking at themselves – nor were they looking to this world for their satisfaction. In each instance these people took some promise that God gave them and they clung to that promise as though it were all that mattered to them. When hardship came they still clung to the promise by faith.

As one man put it, "Faith is not only a declaration of dependence, it is also a vow of allegiance. The sick man's faith in his physician is shown not simply by trusting him, but by obeying him. Doing what the doctor says is the very proof of trust." 3

Does your faith demonstrate dependence upon God?

But words of dependence expressed in prayer are not enough. Believing by itself, as James so aptly tells us is not enough, we actually demonstrate our dependence upon God by following his teaching.4

Dependence In Living Obedience

In First Samuel, the aging prophet confronts Saul after the king had failed to fulfill all of God's command. Saul's excuse was that he planned to offer sacrifices with the plunder but Samuel's response goes straight to our heart: "To obey is better than sacrifice..." (1 Sam 15:22).

When Jesus parted with his disciples, his final instructions to them was to "...make disciples of all the nations, baptizing them in the name of the Father and the Son and the Holy Spirit, teaching them to observe all that I commanded you..." (Mat 28:19-20 NAU)

It's that last phrase that seems to get the least press sometimes, but it is vital: Teaching them to observe all that I commanded you. Obeying the commands of Christ is part and parcel of being a disciple. Our dependence upon God is manifested in our prayers, our faith and in our obedience.

Remember that Jesus said, "Why do you call Me, 'Lord, Lord,' and do not do what I say? (Luke 6:46 NAU) There is no such thing as permission to disobey God when he gives a command. Jonah tried and yet God's outrageous grace was extended to him where instead of dying in the sea he was swallowed by a great fish and brought back to land. He learned obedience.

But you say I thought Jesus came to set us free? To which I reply, freedom without boundaries is bondage to self and sin.

"One key question in the book of Exodus … is this: Whom will Israel serve? [when the book begins]... the answer to that question very clear indeed! Israel is serving Pharaoh. To be in his service, however, means harshness and bondage, the lack of freedom to be what one is called to be. That is not God's purpose for the creation. God will see this slavery (Exod. 2:25; 3:7) and move to deliver Israel, so that the Israelites become God's servants. Only in service to God can service without bondage be found. With God, service is freedom. Yet Israel is not freed to do what it pleases; Israel moves from one kind of servitude to another. The exodus does not constitute a declaration of independence, but a declaration of dependence upon God (cf. Exodus 14:31). This is ratified in a covenant at Sinai (Exodus 24:7).
...Only God can be Lord, can lay claim to life in such a way that true freedom is the result. Within such a relationship, as in every genuine commitment, there is real freedom. When this happens, creation becomes what God intended it to be." 5

But if we strive to be free of the Lord's control we then become subject to sins control, and slaves to sin. Turn with me to Romans 6:16. (Read Romans 6:16-23)

Dependence upon God is not merely something we turn to when we believe that we have nothing left but which we can turn against when our lives are stable again.

In truth we are not, and cannot be independent of God. If then we are a dependent people we will live in such a way as to bring our lives into obedience and subservience to the great king of kings and Lord of Lords; that he might be shown to be our King and our Lord.

A life without prayer to the king is a life devoid of dependence on the king. A Life without faith that acts upon His promises, is a life which will have no apparent need of dependence. And a life without obedience is a life lived independent of the Lord.

Today I ask you in your hearts and in your minds and lives to sign a declaration of dependence upon the Lord; I ask you not merely to live as though dependent upon Him for salvation – for this is something most of us already know; but I ask you to depend entirely upon Him for everything. Display your trust and dependence in obedience, faith and through prayer.





Song: I'd rather have Jesus than anything this old world affords today....(?)

1MacArthur, J. (2000). Ruth & Esther : Women of Faith, Bravery, and Hope. MacArthur Bible studies (86). Nashville, TN: W Publishing Group.

2Mays, J. L. (1994). Psalms. Interpretation, a Bible commentary for teaching and preaching (233). Louisville: John Knox Press.

3Strong, A. H. (2004). Systematic theology. "The present work is a revision and enlargement of my 'Systematic Theology,' first published in 1886."--Pref. (838). Bellingham, Wa.: Logos Research Systems, Inc.

4Underwood, J., Davis, R. G., & Nickelson, R. L. (2003). The NIV standard lesson commentary : 2003-2004 (377). Cincinnati: Standard Publishing.

5Fretheim, T. E. (1991). Exodus. Interpretation, a Bible commentary for teaching and preaching (30). Louisville: John Knox Press.