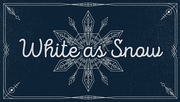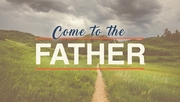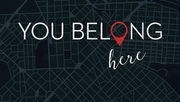 After who knows how long spent praying, Nehemiah had indeed moved from despair to planning. That plan is wrapped up in the essence of this prayer. The plan he had to restore the nation was both shaped by this prayer as much as it shaped the prayer he prayed. Prayer is never truly a one way street. If we are asking God to work; He will indeed be working and he will be working in us.
As Nehemiah prayed over this time period it seems that he rather consistently prayed the same thing. The simple clause, "I was fasting and praying before the God of heaven. I said.... Give you the feeling that this prayer - as it's recorded was a model prayer for Nehemiah throughout the whole time period.
To that end, the prayer itself stands as a model prayer for us in praying for our own country as well.
Nehemiah's prayer breaks down to at least four specific parts: Submission, Confession, Application of God's word and Request.
Submission
Nehemiah 1:4-6 Notice that Nehemiah begins his prayer with Submission. Submission to God requires two things First to know who God is, and second to know who we are. The essence of submitting to God begins with knowing who we are in light of who God is.
Back in the fourth verse actually his submission begins with Humility.
Humility (v4)
When he heard the news of the current state of Jerusalem, Nehemiah mourned and wept. But he also came before the Lord with fasting and prayer. The prayer we can understand, and as we've recently studied, fasting is a way of humbling yourself before God. Nehemiah humbled himself and in desperation sought after God.
Praise(v5)
As a counterpart to humility, praise recognizes who God is in light of who we are. If we are who he says we are, than who He is becomes evident. We will praise Him.
Nehemiah's praise is specific to the needs of his prayer. First he acknowledges God as the God of Heaven. Second he recognizes God as great and awesome. But it's when he gets down to recognizing God as the one who preserves the covenant and the loving kindness for those who love Him, that Nehemiah is not just transitioning into the prayer - he is specifically praying and calling attention to these attributes of God because these are the attributes he's counting on.
When you need forgiveness you call on God for his grace. When you need Help you call on God for his power. When you need comfort you call on God for his presence.
If you go through the Bible and seek out the prayers of God's saints you will see again and again that they pray to God about WHO HE IS.
Moses was not afraid to pray to God based on the fact that he had a reputation to uphold, and we can do the same. In fact I frequently do the same. When I pray for this country on the global scene I often ask God to work based on his reputation - since so many people around the world still identify us as a Christian nation. Therefore it is For God's Sake that I seek Him to intervene.
Having Called on God he now asks Him simply for his attention.
I used to have the same response for people when I'd hear them take the name of God as a curse word. Someone would yell out the name of Jesus, and I would typically turn around and look them in the eye and say, "well now you've got the Lord's attention you might want to go ahead and talk to Him." I'm not sure if I ever changed a heart doing that, but people did have a tendency to stop swearing around me.
The next thing that Nehemiah did was to move into confession.
Confession (6b-7)
Corporate confession
Look at the end of verse six. He has been confessing the sins of the sons of Israel.


There is both a corporate and a personal confession here. Corporately he confesses the sins of all of Israel.
personal confession
Personally he confesses his own sins, and the sins of his family.
The same pattern holds true for all great prayers for national revival. In Daniel 9:4 Daniel begins a prayer of confession both for the sins of the nation as well as for His own role in those sins.
In the seventh verse the confession turns much more specific. He's not just confessing "sin" in general he's confessing specific sins: Corrupt actions, failing to keep the commandments, failing to keep the statutes and ordinances which he commanded through Moses.
If our country is going to be brought to the Lord, this act of confession is going to be the answer. We need people to stand before God in humble repentance for their own sins as well as for the sins of the nation, and for that matter our role in the sins of the nation.
God will not bless where there is no repentance. We may sing God bless America on the capital steps but until we pray "God forgive America" the hope of blessing is vain.
Remembrance of God's word
Nehemiah 1:8-10 I have always been amazed at the boldness of some of God's prayer warriors who dared to remind God of what He has said. "Remember the word you commanded Moses..." Nehemiah continues.
The Lord our God is consistent in his Character. If we're going to ask Him to work on our Behalf, we may want to ask Him to work on our behalf based upon what He has said in the past.
Nehemiah by the way, is at least honest enough to remember the negative side of what God has said. Unfortunately it's far to easy to pull out your Jesus pocket promise book and look for something nice that God has promised, but look here in the eighth verse and notice that the first thing that Nehemiah reminds God about is the judgment which God has both promised and which God has brought about.
But he continues his prayer by turning to the promise for God. "If you return to me ..."
For all of verses 9 and 10 Nehemiah's prayer is wrapped up in reminding God of his promise to restore the nation of Israel when they turn to Him.
It's no accident that we constantly refer to 2 Chronicles 7:14 as we pray for God to work in our land, "[if] My people who are called by My name humble themselves and pray and seek My face and turn from their wicked ways, then I will hear from heaven, will forgive their sin and will heal their land." (2Ch 7:14 NAU)
It is true that God first spoke these words to His people Israel but we also have God's promise to Hosea that "I will call those who were not my people, my people..."(Hos 2:23) and through Isaiah God promises to make the gentiles His people. So then we CAN claim this verse as a promise and we should.
And Verse 10 describes even us as such.
We are God's servants and His people whom he redeemed by His great power and His strong hand.
Finally on top of Submission, Confession and Application of God's word, Nehemiah makes his Request. But he doesn't just ask for everything in general. He asks for something specific. Listen to this direct request:
Direct Request
Nehemiah 1:11
private
I want you to notice that Nehemiah's prayer has been both private and included others. He starts by saying Listen to the prayer of your servant, meaning himself.
with others (your servants)
But then he goes on to include many others who were praying saying "and the prayer of your servants. Events like the national day of prayer, or like tonight's message give adequate place to having multiple people call upon the Lord for deliverance.
But most of all I want you to note that his request is precise.
Precise: Make me successful today!"
Remember that Nehemiah has been praying about this for some time, this prayer is what I would consider to be the capstone prayer. I'm sure that there were times of indecision in his earlier prayers, or times that Nehemiah talked with God about what he should and could do. But now that the plans were made, he specifically asks for success.
So let's look at all of this and consider what we can be doing.
Application:
First a simple application:
Please, as you are able, make your prayers personal, direct and precise. Not just "bless me" but "bless me with ______" There's a huge difference. Sometimes we don't know how to pray and so we have to be general, but the Spirit leads and intercedes. (Rom 8:26)
Eventually we have to ask for specifics. Part of the struggle of doing so is that being specific is an exercise in faith.
The second application point is about national prayer.
What then do we truly want for our country?
I have long been praying for revival. I am not interested in mere flashes of desperation. We saw that immediately after 9/11. We saw desperation after the Columbine school shooting. And we will, no doubt once again see desperation at the next national tragedy, whether it is something natural like hurricane Katrina or something more horrible than my mind can conceive. But none of these flashes of momentary desperation can count as revival.
No, revival will come on the heals of deep conviction of sin and personal repentance. Revival will come with repentance from sin manifesting itself in people hearing the gospel and turning away from their sin and turning to Jesus.
Hearts will be changed and families rearranged as Jesus moves in and begins to remove the erosion of our society.
National Revival will not be measured with television programs and geographical surges but with individual hearts uniting themselves with Jesus Christ and by the shear force of transformed lives - then and only then - after revival has actually come this culture will reflect Jesus.
Submission, Confession, Application of God's word
Let us therefore begin to pray for our country a prayer of humble confession and repentance, reliance upon God's word and Specific requests as we seek for God to bless America.