Illustration  •  

Submitted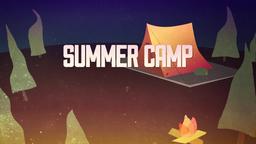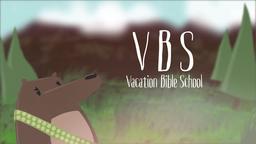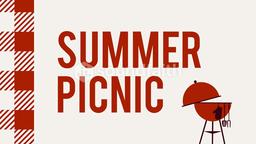 VISION
Max is a dreamer. He has a fertile imagination and a journal filled with stories of superheroes he invented, including Sharkboy and Lavagirl. Though Max holds tightly to his dreams, his life is headed in the opposite direction. His parents are having problems, and are threatening to split up. He has trouble in school with a bully named Linus who wants to crush Max and steal his dreams. Max's real life troubles translate to his dreams when he is whisked away to an imaginary world. His heroes Sharkboy and Lavagirl insist Max is the only person who can save the world from darkness, but he does not know how. Max's ability to save himself and his world begin to disappear as encroaching darkness slowly robs him of his dreams. He keeps running into difficulty after difficulty, and his hope fades. When Shark Boy is injured by their nemesis Mr. Electric, Lava Girl risks her life to save him. Though Lava Girl is able to return to the surface, saving her friend has proven too much for her and she passes out. As both of his dream world heroes lie dying beside him, Max is desperate to find an answer. His desperate cry "What am I going to do?"Everything seems lost unless Max can find a way to dream again, and dream a different dream.
OPTION 1: Play scene from Sharkboy and Lavagirl, Chapter 14, 1:08:52 to 1:12:12
and make application.
OPTION II: Describe scene and make application.
As Max kneels on the ice, desperate to save his friends and himself, one of his dream friends from the past, Tobor the robot approaches. Tobor asks, "What do you think you should do?"Uncertain how to answer, Max guesses, "Dream a better dream.""Interesting" Tobor responds. "Explain."
Max digs back into his memory and begins, "I wanted all my dreams to come true, but I only dreamt for myself. I wanted to escape my real world, when the world needed my help to make it a better place."On the verge of tears, Max is beginning to understand his problem. "Selfish dreams shouldn't come true." Tobor offers Max a little guidance."You're becoming a very good dreamer, Max. A very good dreamer indeed!"Max looks up at Tobor and then back at his dying friends, then asks, "What do you do when your dreams have been destroyed?" Tobor responds, "Dream a better dream."He begins to float away as he finishes his admonition, "An unselfish dream."
As soon as Tobor disappears, Sharkboy suddenly gasps and jumps up. He looks at Max and then at Lavagirl. Max tells him, "She knew this would happen if she saved you. I couldn't stop her."Max's dreams are beginning to operate again because a volcano appears behind them. Sharkboy sees it and says, "Look."Max is puzzled at first, but then realizes what it means, "Lava" With renewed hope he adds, "We have to get her to that volcano." Sharkboy responds to the challenge saying, "I'll go. I'm stronger and faster."
Max protests, "You'll burn up!" Without a word Sharkboy picks up Lavagirl and prepares to run toward the volcano. He asks Max, "Sure this will save her?" Confidently Max says, "It'll do more than save her" As Sharkboy runs toward the volcano and throws Lavagirl in, Max lets his new dream take hold."I know who you are Lavagirl. You are not fire or a simple flame. You're greater than that. Something more important. Something so necessary. That's why you must live. You're not destruction. You are not evil. "As Sharkboy throws Lavagirl in, the volcano explodes. Suddenly, she reappears at the top of the mountain revived by Max's new dream. Max finishes his description saying, "You are Light." Lavagirl sends out a display that transforms the landscape and travels all the way back to Max. Even Mr. Electric sees the difference, and groans, "Who turned on the light?"
Minus, the boy who tried to crush Max's dream sees the difference, and from his seat miles away, is worried too. Filled with a new power Max rushes to Sharkboy's side and asks him to handle Mr. Electric while he faces Minus. Reenergized by a dream centered on other's Max now has the power to face the darkness and change the world.
-- The Adventures of Sharkboy and Lavagirl, Chapter 14, Lavagirl's Sacrifice, 1:08:52 to 1:12:12, Copyright 2005, Miramax Film Corp. Illustration by Jim L. Wilson and Jim Sandell
APPLICATION: Each of us has been created with God-given dreams and abilities. Difficult circumstances in life can cause us to lose focus. We turn inward trying to save ourselves and the darkness only gets heavier. Like Max, we must realize that God has given us His power, love, and self control so that we can overcome the darkness as we shine for Him. We must dream a new dream, and dream focused on others, not ourselves.
2 Timothy 1:6-7 (CEV) So I ask you to make full use of the gift that God gave you when I placed my hands on you. Use it well. 7 God's Spirit doesn't make cowards out of us. The Spirit gives us power, love, and self-control.