When Life Stinks Selected Scripture "BLESSINGS OFTEN COME...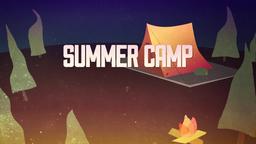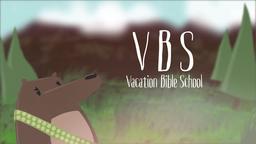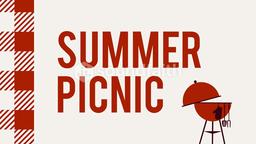 When Life Stinks
Selected Scripture
"BLESSINGS OFTEN COME IN THE MIDDLE OF A STORM"  Caption along with picture of a storm with a rainbow!!
My Life Stinks
On the outside, my life looks good.  It looks like I've got it all together.  Yet, on the inside, my life stinks.  Gas prices keep going up while the economy keeps slowing down.  There's less money in my wallet.  My marriage is a mess and I hate my job.  Honestly, my life stinks.
Life Stinks
All of us experience times when life gets us down. At these times the joy of the Lord seems so far away and life seems to be nothing but a struggle, but we are not alone. Some of the greatest servants of God went through times when life seemed pointless or infuriating. The response of God to each of these people in the midst of their despair teaches us about His character and how He desires for us to relate to Him and to each other.
June 11, 2006
Life Stinks: Moses, Numbers 11 - Pastor Matt Clausen
Sermon Length - 28:56
     Audio - 6.7 MB
June 18, 2006
Life Stinks: Elijah, 1 Kings 19 - Pastor Matt Clausen
Sermon Length - 27:05
     Audio - 6.2 MB
June 25, 2006
Life Stinks: Asaph, Psalm 73 - Pastor Matt Clausen
     Audio - No Digital File Available
July 2, 2006
Life Stinks: Jonah, Jonah 4 - Pastor Matt Clausen
Sermon Length - 33:59
     Audio - 7.8 MB
July 9, 2006
Life Stinks: Job, Job 3 - Pastor Matt Clausen
Sermon Length - 35:26
     Audio - Digital File Currently Unavailable
July 16, 2006
Life Stinks: The Teacher, Ecclesiastes 2 - Pastor Matt Clausen
Sermon Length - 30:21
     Audio - 7.0 MB
http://archive.fbcminneapolis.org/06%20archives.html
I have heard from people, and have read people say "Life Stinks (or some form of that to a lesser or greater degree)
By Life Stinking what do we mean?
                For some things are not going as they planned………..so it stinks!
                                Illus. left lights on at State Fair- share experience!
                For some, something bad happened……………so…………!
                For some, made bad choices so bad results – thus life stinks!
If Life stinks because of our bad choices, we need to use this as a life's lesson and make better choices.  Need to include God in our lives!
However, for those of you who are doing what you are supposed to do and all of a sudden something falls apart or goes wrong, how are we going to handle it!
How do you handle things when Life Stinks!
How do you deal with the frustrations in our life?
God's Word is our Strength
                Rom 8:28 – God is aware, He is there and God is at work for our good
                James 1 -  God is growing us up even through Satan is trying to defeat us
                1 Cor 10:13 – God will not give us more than we can handle.  He will make a way of escape if we will go to him
                Heb 4: -  Jesus faced all kinds of testing yet without sin.--  He knows what we are going through- He can emphathize with us- Go to Him
Life of Job helps
                We can survive- Job is an example of that – He lost everything but still loved God even when he didn't know what He was up to.
Life of Joseph helps
                We can survive – You may feel forgotten and all alone- Joseph felt that way
Life Stinks………………………when we live it without God
Rather than falling apart when life throws us a curve-  Why not ask………………….
                God what are you up to in my Life?
                What lesson or lessons are you trying to teach me?
If life Stinks for you – than you are not experiencing all that God has for you or approaching Life from the right attitude!
Jn 10:10 – Jesus came to give us Abundant Life!!!
Praising God When Life Stinks
Rev. Doug Pratt — February 22, 2009
 
Download: Praising God When Life Stinks as an MP3 file
(right click and save as)
Introduction
We would all love to be able to see into the future. Imagine that six months ago we had been able to see what was about to happen. We would have sold all our stocks and put our money in CDs and treasuries. We would have bet on the Phillies to win the World Series, the Gators to win the college football championship, and the Steelers to win the Super Bowl. Yes, we'd all love to know the future. Or would we? Do we really want to know all the things that will happen to us and to those we love—even the rotten, painful, frightening things? Or would that knowledge paralyze us?
A man with the funny name of Habakkuk, many centuries ago, actually was given by God a glimpse into his and his nation's future. And it was not a pretty picture at all. In fact, things were about to become far worse than they've been in America recently. His nation was about to enter a deep and desperate economic recession, complicated by a disastrous military defeat and governmental turmoil. Things would quickly go from bad to worse to unbelievably awful.
But notice how this man Habakkuk responds to that word of warning from the Lord, as found in the closing verses of his self-titled book:
Though the fig tree does not bud and there are no grapes on the vines, though the olive crop fails and the fields produce no food, though there are no sheep in the pen and no cattle in the stalls, 18yet I will rejoice in the LORD, I will be joyful in God my Savior. 19The Sovereign LORD is my strength; he makes my feet like the feet of a deer, he enables me to go on the heights. (Habakkuk 3:17-19)
It's amazing, isn't it? Though life for Habakkuk and his family and friends is about to become very hard, he chooses to still praise God and trust in Him. Those words, and the attitude and decision behind them, are going to stand as our example today.
A Common Assumption
Let's think for a moment about a common assumption held by a large number of people. The conventional wisdom of our day is that people are able to feel gratitude and happiness, and even to praise God, when things are going well for them personally. But when life stinks, when things are going badly—when one is in trouble, in pain, in debt—then it's impossible to praise God. That's what many people assume. We praise, we give thanks, and we rejoice when all is well, but we feel gloom and desperation when the chart of our fortunes turns south.
The reality, however, is something quite different. In fact, many people who find themselves in a season of prosperity and success are anything but grateful to God and brimming over with praise to Him. Success can simply make us proud, self-centered and blind to the spiritual world. And, in fact, many people who find themselves in hard situations are intensely close to the Lord, conscious of His presence in their lives, of His mercy and grace and sustaining power—even as they grapple with seemingly hopeless or insolvable problems.
We have a clever reminder of this paradox of life (that success does not automatically make us better, nor hardships automatically make us worse) in the pages of one of the classics of 20th century American children's literature. Lest you think I'm entering my second childhood of doddering old age and senility by talking about a simple children's book, let me remind you of the observation of none other than C.S. Lewis, one of the finest Christian authors and thinkers of all time. He often commented that the best in children's literature can be as profound and truthful as any adult literature, because it speaks of the principles of life without the complications and confusions of many adult-oriented stories.
Where do we find a children's story that tells us of the paradox of praising when life stinks? In Dr. Seuss's How the Grinch Stole Christmas. Theodore Geisel, a.k.a. Dr. Seuss, was a wise man—as generations of children and their parents have discovered. His books contain fairly sophisticated moral lessons. The tale of the Grinch is familiar to most of you. He lives on top of a mountain that overlooks the little town of Whoville. The Grinch, who is a miserable creature (one whose heart was "two sizes too small") despises the people of the town. They are always happy, always positive, always celebrating something. Of all the days of the year, the Grinch has come to loathe Christmas the most. So one year he concocts a devilish plot. Late at night on Christmas Eve he sneaks into the town and steals everything that has to do with Christmas: the gifts, the decorations and the food. He loads them all in his big sleigh and hauls them up to the top of Mount Crumpit. He is about to dump everything into the abyss when he notices that the sun is about to rise. He strains to hear the sounds of wailing and mourning from the town.
But, to his astonishment, the sound that rises to him at dawn is not one of grief but joy. The people of the town are singing Christmas carols. The Grinch can't understand it—he thought Christmas was all about things. Finally, Dr. Seuss tells us, "his heart grew three sizes that day." The moral of the story: joy and thankfulness are not determined by our outer circumstances. They come from within us.
The Biblical Understanding of Reality
If you won't trust Dr. Seuss to present the truth of human experience to you, will you trust the Word of God? Throughout scripture we are reminded of this important distinction between our situation and our responses. Our friend Habakkuk is just one of numerous examples in the Bible of people who chose to follow a course of praise to God and trust in God in the midst of some pretty rotten circumstances.
We have people in this congregation today who are going through very difficult times. And no pious words or cheerful songs will change the reality of their financial squeeze, the disease afflicting their body with continual pain, the emptiness of a double bed each night with a spouse suddenly gone, the constant pressures of trying to raise a family and earn a living alone, or the stresses of trying to live like a Christian in a hostile corporate environment. Some of you came here today exhausted from the struggles of the past week, knowing that another week of pressures just like the last is waiting for you.
How do we get ourselves into such situations? There are a variety of reasons, of course.
Sometimes life is difficult because of choices we've made, mistakes with consequences we've brought on ourselves. In situations like that, blaming God or feeling self-pity does no good. The smart thing to do is always to come back to the Lord—repenting and acknowledging our mistakes if we need to. Praising God when we're boiling in a stew of our own recipe is a way to bring humility, insight and perspective to us—and it helps us find the right way out of our mess.
Sometimes life is difficult because of forces and factors beyond our control. None of us is self-sufficient, able to manipulate everything and everyone in our environment for our own pleasure. Sometimes people treat us badly, or accidents happen, and we have to deal with them through our faith and God's strength.
And sometimes our problems and difficulties can actually be a gift from God. I know this sounds like heresy to us modern Americans, who have become addicted to comfort, health and prosperity. But the Bible makes it very clear that God can bring hardships to us for the purpose of teaching us things and developing strength of character and maturity within us that we would never otherwise learn. This is the case with Habakkuk and the people of God in the Old Testament: It was a part of God's plan for them—a plan for good, for ultimate blessing and redemption. I have watched many people go through tough ordeals in their own life or that of a family member, and they have grown spiritually through those experiences, coming out wiser and stronger on the other side.
So if we can agree that life, at times, is difficult, let's now consider our response to such situations. Why and how should we praise God?
Why Should We Praise God?
First, we should praise God because we always have blessings from the Lord's hand that we don't deserve, and therefore we always have something for which to be grateful and thankful. Everyone who is alive can thank God for that moment's breath—for, indeed, it is the power of God that upholds and sustains us every moment of our earthly existence. And everyone who has trusted in Jesus Christ can thank God in the moment of their final breath that their place in heaven for all eternity is secure, through the saving grace and mercy of our Lord. Counting our blessings and remembering all the things we may unconsciously take for granted is a theme we often hear at Thanksgiving time. But it's something we can and should do every day of the year—not just on a Thursday in November, wedged in between the turkey and the football.
Second, we should praise God because He is with us and is working in us in the hard times as well as the good times. You and I are not always aware of how we're growing and changing as it's happening to us—any more than a teenager is aware of his or her daily growth, as they are transformed before our eyes from children to young adults. If you are regularly praising and worshipping God and sharing your life with Him, you are growing. And remember: our Lord's ultimate purpose for you and me is not happiness but holiness—He wants us to become like His Son Jesus.
The third reason why we should praise God is because doing so regularly "refuels our tanks" and strengthens us for the next lap in life's journey. Like the pit stops that race car drivers take to get gas and fresh tires, so we need to pull into our "pit" here at church, and let our Supreme Mechanic replenish us for our race. This is what Habakkuk experienced in the final verse: the Lord restores his strength and allows him to keep on going like a fleet and frisky deer. Praising God is a key way to renew our strength and energy for the challenges of life.
How Should We Praise God?
We praise God by sharing everything openly and honestly with Him. Praise is not just telling God how wonderful and beautiful and powerful He is. It's not just expressing our thanks and appreciation for all He's done for us and given to us. We also praise Him by placing our needs daily in His hands through prayer—because when we pray and trust Him, we are acknowledging His love and His care for us. We praise God by sharing the junk with him—the feelings of fear, discouragement, depression and worry that come to us. (It's not honoring to God when we try to be phony and pretend everything's great. How can He touch us inside if we're not willing to open ourselves up to Him?) We praise God even when we confess our sins to Him—because when we do so, we are renewing our faith in His mercy and forgiveness, so freely offered to all who will repent and receive it.
Finally, we praise God by living for Him and obeying Him in all aspects of our daily tasks. Though we face constant temptations to follow the impulses of our human nature and the enticements of the secular society around us, our Heavenly Father is pleased and honored and worshipped when we choose to do His will. A holy, devoted and faithful life—whatever our circumstances—is a powerful act of praise to God and of testimony to those around us.
Look Up
As I've been thinking about what it means to praise God when life stinks, I remembered a book I read several years ago. It was written by a young woman named Lisa Beamer. Her story, entitled Let's Roll, tells of her life with her husband Todd, who was the leader of the courageous passengers who took back the cockpit of United Flight 93 on September 11 and put it down in a field in Pennsylvania, rather than allowing it to be a torpedo into the US Capitol or the White House as the terrorists had intended.
How could a pregnant young mom—suddenly widowed and left to care for two small boys and a daughter on the way—possibly cope with the grief, the staggering responsibilities, the anger and questioning … and manage to do so in front of a watching nation? Yet she has—with grace, humility, and an unshakeable faith. This is how Lisa concludes her book:
The pain is real, but so is the hope. Sometimes it's hard to live with both realities. For several weeks following September 11, I'd walk into Todd's closet, see his clothes, and start crying … The tears still show up often in my life, sometimes when I least expect them. I know that even years from now, when the acute pain subsides, there will still be twinges of sadness because Todd's not here to enjoy life with us. But that's what life on this earth is—happiness mixed with sadness. True joy will never come here, but knowing it awaits me in eternity helps me progress through whatever life brings in the darkest of times. God has whispered two words to me over and over: Look up ... Look up. Through that quiet voice I'm reminded to look beyond my own little life to the Creator of the universe. Without fail, looking up brings peace to my soul.
 
"Look up"—that's what it means to praise God. We can join Lisa Beamer in looking up even when life stinks. And what a difference that makes in our hearts and souls, and in our ability to cope!
"Blessed are the flexible, for they shall not be bent out of shape."
"Forbidden fruit creates many jams."
"Can't sleep counting sheep? Talk to the shepherd."
"If God had a refrigerator, your picture would be on it."
"Life stinks. We have a pew for you."
"Don't give up! Moses was once a basket case!"
Some of the most interesting reading these days can be done while driving. I don't mean just audio tapes and CDs, and I certainly don't recommend driving with a book propped against the steering wheel.
I'm talking about signs on church kiosks.
They have replaced the old Burma Shave messages that used to entertain us back in the dark ages.
Husband-wife photographers Steve and Pam Paulson have documented these shrunk-art sermons in a book from Overlook Press called "Church Signs Across America."
They got the idea for such a project when they drove from Florida to Alaska and started a collection of church sign sayings, which they found so fascinating that they decided to take a road trip across America to expand their collection.
The book is arranged alphabetically according to states, beginning with Ozark, Ala., ("Give to God what is right, not what is left") and ending with Cheyenne, Wyo., ("Again, love one another").
There are 162 entries, and they well represent the religious diversity among Christian denominations in America. Some sayings seem more "Saturday Night Live" lines that scriptural; others are deeply thought-provoking and poignant, and many come straight out of early American puritanical fire-and-brimstone religion:
"Fire protection policy available inside" (Ohio)
"God's math: 1 cross + 3 nails = 4 given" (New Hampshire)
"Is the Son in your eye?" (Minnesota)
"Jesus is the rock that doesn't roll" (New Mexico)
Tennessee has five entries:
"Stop drop and roll won't work in heaven," posted by the Greater Deliverance Tabernacle Holiness Church in Memphis (which I don't "get"); "when all is said and done, more is said than done," from Fellowship Free Will Baptist in Antioch; "Be the good God made you to be," outside the Religious Science Church in Nashville; and from Friendship Baptist in Knoxville, "Great minds discuss ideas, average minds events, and small minds, people."
Louisiana comes across as the winner in the quirky-creative church signs:
"Long before e-mail, God answered knee-mail" (Jennings, La.)
"Our Sundays are better than Dairy Queen" (Estherwood, La.)
"You may party in hell, but you will be the barbecue" (Jennings, La.)
"The cross - our real statue of liberty."
And from Smyrna, Del., comes this catchy prophetic punch line:
"Tithe if you love Jesus. Anyone can honk."
Ina Hughs may be reached at inamackie@yahoo.com.
Sewer Rats & Other Worldly habits To Contend With
Daniel 1:8-21
Life is a sewer … It Stinks!
STORY – 1969 – trip to California – 12 yrs. Old. – saw every state west of the Mississippi.
·         Grand Canyon national Park in Arizona
·         Clean out horse stalls – get a free ride into the canyon
·         I cleaned all the stalls – But there was a BIG problem
·         I forgot to tell mom and dad where I had gone.
·         You got it right – NO trip for David into the Canyon!
·         Man  - were those stalls smelly!
Daniel was in a sewer called Babylon.
·         Fortunately, Daniel had well-developed spiritual muscles when he was thrown into the Babylonian culture.
·         He encountered many challenges to his faith
FRIENDS – We too are faced with challenges to our faith.
·         From Daniel we are learning lessons from the Lion's Den
·         To be or not to be eaten!
Daniel is our Paradigm shift. He is our way of looking at our problems differently and thus leading to a different reaction.
CHALLENGED TO STAND OR CHANGE
In three particular tests designed to destroy his faith – Daniel refused to compromise.
·         He admitted a fragrant aroma of godliness.
2 Corinthians – 2:15-16 – "For we are to God the fragrance of Christ among those who are being saved and among those who are perishing. To the one we are the aroma of death to death, and to the other the aroma of life to life. And who is sufficient for these things?"
A. Change Your Loyalty
Soon after arriving in Babylon, Daniel & Co. faced their first challenge
·         They were given Babylonian names
·         Essentially, Daniel was being asked to change his loyalty to another God
Their Hebrew names which connected them with their God, were
·         replaced with names that would connect them with the three Babylonian gods – Bel, Aku, and Nebo.
·         They were now Babylonians and expected to live as Babylonians
| | | | |
| --- | --- | --- | --- |
| Daniel | "God is my Judge" | Belteshazzar | "Bel's Prince" |
| Hananiah | "Yahweh is gracious" | Shadrach | "Command of Aku" |
| Mishael | "Who is like God" | Meshach | "Who is like Aku" |
| Azariah | "Yahweh has helped" | Abednigo | "Servant of Nebo" |
How did they respond? They endured it!
·         In the 70 plus years Daniel lived in Babylon he never referred to himself as Belteshazzar.
·         He was Daniel, and God was his judge.
B. Change Your Thinking
Not only was Daniel and company's faith challenged to change loyalties, but also their thinking.
·         They were submerged into Babylonian education
·         For three years they learned from the scholars of Babylon.
·         Their education was intended to change the way they saw the world and make them think like Babylonians.
Their education was well-rounded – from astronomy to math, literature to science, and architecture to agriculture.
·         The Babylonians even had their own accounts of important Biblical events
·         All their literature not only lifted up the Babylonians gods, but portrayed a pagan view of life and ethics.
How did Daniel and Co. respond?
·         They applied themselves and mastered the curriculum,
·         kept their eyes on their God,
·         And they survived!
FRIENDS – If you don't believe me – read their story!
·         Daniel 1:17a – As for these you men, God gave them knowledge and skill in all literature and wisdom …"
C. Change Your Lifestyle
Although Daniel endured his name change and participated in their education, there were some things that he could NOT do.
·         The third test was to eat the food of the King
COME ON FRIENDS – Let's face it = "YOU ARE WHAT YOU EAT!"
What's the big deal in eating food?
·         I thought Jesus said: "It's not what a man eats or drinks that defiles him?"
·         And did not Paul say in the Book of Romans: "we are free to eat all things"
YES – But, Daniel and Co. were still under the law, and it strictly forbid the eating of meals that were sacrificed to foreign gods.
·         Daniel was just following orders!
Fidelity was the big issue – not food.
·         Idolatry (unfaithfulness to God) was the reason the nation was in captivity.
·         Daniel was not about to compromise his stand with God any further.
SOLUTION? V.8-12
Daniel suggests that they have vegetable dinners for a while!
FRIENDS – If you can get your kids to eat their vegetables – that is a paradigm shift!
HOW TO SHIFT PARADIGMS
A. A Made Up Mind
·         Long before Daniel hits the streets of Babylon he had been instructed to "go with God" no matter what.
Proverbs 22:6 – Train up a child in the way he should go, and when he is old he will not depart from it.
Psalms 119:9-11 – How can a young man cleanse his way? By taking heed according to Your Word. With my whole heart I have sought you; Oh, let me not wander from Your commandments! Your word I have hidden in my heart, That I might not sin against thee.
FRIENDS – If your mind is made up to go with God today, you will be able to stand with God tomorrow!
B. Tried and True Trusting
Daniel was not relying on "WALL PLAQUE THEOLOGY" to get him through the tough times.
·         He was trusting in His God who is faithful.
Jeremiah 15:16 – Your words were found, and I ate them, and Your word was to me a joy and rejoicing of my heart; for I am called by Your name, O LORD of hosts.
Proverbs 3:3-6 – Trust in the LORD with all your heart, and lean not on your own understanding; in all your ways acknowledge Him, and He shall direct your paths.
C. Outcome Based Obedience
Too many times we are caught trying to obtain the outcome we want, rather than what God desires.
·         The paradigm shift to God's Word leaves the results up to God
CLOSE
Daniel was blessed for being obedient – V.17-20
·         You can almost hear Daniel humming the tune, "Trust and Obey"
HEAR ME THIS MORNING CHURCH:
The world will challenge your:
Loyalty to God
Thinking about God
Lifestyle of living for God
Life without God is a sewer and it stinks!
·         There are worldly habits we have to contend with everyday
SO NOW IS THE TIME TO PREPARE TO STAND OR TO BE EATEN!
Prayer: Lord, life at times stinks. I have discovered in those times I have taken my eyes off Your Word and placed them on my circumstances.
·         The paradigm shift I need is to change my life according to Your Word.
·         Help, Father God, through Your Spirit's leading to do just that.