Illustration  •  

Submitted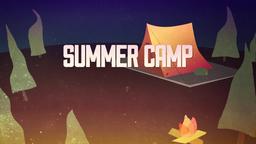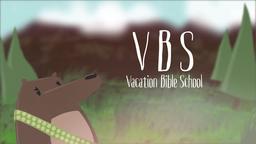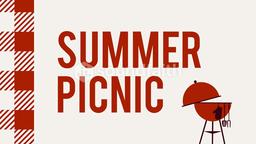 The motion picture "Faith Like Potatoes" tells the true story of Angus Buchan, a South African farmer who learns what true faith really is. Angus comes to South Africa in the middle of racial turmoil and economic disruption to begin a new life for himself and his family. The hard work of reclaiming an old farm nearly drives Angus to the point of madness until he discovers his greatest need is Jesus.
Angus is challenged to make his new faith evident by telling others about what God has done in his life. In the challenges that follow God answers Angus' prayers in miraculous ways. He sends rain to put out a fire, and even raises a woman from the dead. The farmer's greatest challenge of faith comes when a devastating drought threatens the land. Though Angus leads the community in a prayer of healing, the drought persists. One day Angus believes the Lord is challenging him to risk being perceived as a fool for Him. He decides to plant water thirsty potatoes in the midst of the severe drought. The investment is so large that Angus puts his farm on the line for what he believes the Lord is calling him to do.
After Angus plants the field of potatoes, the rains still do not come. The entire community is curious about what will happen and even Angus is concerned. This challenge puts Angus' motto, "Just Trust God" to the ultimate test. If the crop fails, Angus loses everything. If it comes in, he will be able to pay off the farm, and ensure the survival of his family and the small orphanage they have opened. Though he believes, Angus has no idea what will happen. He has grown corn in the past which is above ground and visible, but potatoes grow out of sight. As harvest time approaches, Angus' words of hope and trust are on the line. He tells a friend as they look over the dry fields, "The condition for a miracle is difficulty. For a great miracle, it's impossibility." Will his faith be rewarded, or will he become a failure because he crossed the fine line between faith and foolishness?
OPTION I: Show clip from "Faith Like Potatoes", Chapter 28 1:48:26 to 1:52:00 and make application.
OPTION II: Describe the scene and make application.
The morning the harvest is set to begin dawns as everyone waits with uncertainty. Most remain hopeful, full of faith that the day will bring the fulfillment of God's promises. Still, no one knows if Angus Buchan will be shown to be a man of faith or simply a fool. Angus walks across the dry field with his friend and coworker, Gibli. The plants are withered and dry, and the men have no idea what lies beneath their feet.
Angus starts by offering his friend an encouraging word. "Gibli, my friend, before we get started, I want to tell you how much I appreciate you, what you've done for me and my family. I don't think we would have been here if it wasn't for you." Gibli silently stares back at Angus hanging on every word, not sure what his friend will say next. Angus continues, "I know you love this land as much as I do. I really appreciate you."Then, Angus takes off his hat, and says, "Come, Let's pray."
Angus begins as Gibli removes his hat. "God, thank you for this harvest. Thank you for giving us this land." He looks around and adds, "We don't know what's in this ground, but we pray that you'll bless it." After the prayer Gibli takes a pitchfork and sticks into the ground to see what's there. To his amazement, huge potatoes come up with the dirt. When Angus sees them, he begins to shout praises to God and Gibli joins him shouting in the Zulu tongue, "Potatoes from God!" Angus stops in the middle of his celebration, as he sees the workers and his family and friends coming to help with the harvest. His wife Jill tells Angus, she had faith for the potatoes, as they embrace.
After the harvest, Angus is sitting with a group of the young men from the orphanage. He asks one of the boys to take a potato. Angus says, "Feel this. Smell it!" Then he adds, "Your faith in God must be like that. It must be real! You can feel it. You can smell it!" Turning to the entire group, he adds, "Your faith has got to be like a potato!"
APPLICATION: Angus had seen many miracles in his life, but each time he had to exercise faith. The supreme test of our faith occurs when we risk everything on God. He will not let us down or fail. Each day that we walk with Jesus requires trusting Him completely. Each day is a walk of faith.
Faith Like Potatoes. Copyright 2006 Faith Like Potatoes Partnership, Affirm Films. Illustration by Jim L. Wilson and Jim Sandell.
Hebrews 11:1 (CEV) "Faith makes us sure of what we hope for and gives us proof of what we cannot see."