Illustration  •  

Submitted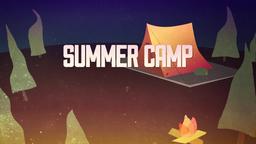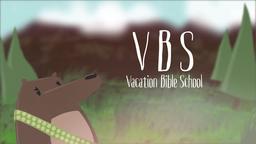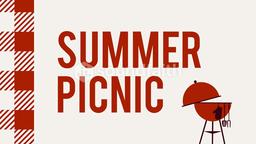 In the motion picture, Hotel For Dogs, Andi and Bruce are a teenage brother and sister in search of a family. They have had several sets of foster parents since their parents died, but few families want the responsibility of caring for a set of teenage children.
The kid's saving grace becomes their shared love of dogs. Instead of worrying about their own needs, Andi and Bruce team up with some new friends to establish a home for stray dogs in an abandoned hotel. They group eventually puts the local Animal Control office out of business as they provide shelter, food, and other basic needs for a growing group of canine friends.
Trouble begins when the illegal hotel for dogs is discovered. The dogs are taken to animal control, while Andi and Bruce are taken to the local police station. Though their social worker is able to get custody of Andi and Bruce, he knows he will no longer be able to place them in foster care together. Andi and Bruce complicate matters, when they try to move all the dogs from animal control to a "No-kill' shelter in a different county to save their lives.
The effort backfires, but focuses on the community's attention on those that society often overlooks. In the example of how two neglected children risked everything to save their four legged friends, everyone learns a lesson about caring for those in need.
OPTION 1Play scene from Hotel For Dogs, Chapter 15 1:25:08 to 1:29:12 and make application
OPTION II Describe scene and make application
Police, Animal Control, and the media are all in a frenzy after the rescued dogs returned to the hotel. Andi and Bruce are losing the battle against the authorities, and all seems lost when Andi and Bruce's social worker, Bernie appears at the top of the stairs and tries to quiet the mob, and set the record straight after completing his own investigation. Bernie yells, "Stop," and manages to get the crowds' attention. As the crowd calms, a police officer on the scene asks, "Okay, now who are you?"Bernie boldly says, "I'm Bernie Wilkins" He takes out his identification, and adds, "Social Worker."Unsatisfied, the mob begins to get out of control, but Bernie reins things in again. Addressing the crowd, he says, "Come on, listen. Can you just hear me out before you throw these kids in jail and destroy all these innocent dogs?"When he is sure he has everyone's attention, Bernie continues, "Look I'm responsible for these kids and I know what they did was wrong, but I gotta tell you, I wish I had the guts to do what they did."
The camera pans the kids and the crowd as Bernie goes on. "I've been trying to place kids in good homes for 15 years and most of the time I'm not successful." He points at Andi and Bruce. "But these kids, they did not make excuses. They did not get frustrated with the system and give up. They just went out and did it. They saved everybody. They created their own little family."
One of the Animal Control Officers takes exception, and asks, "You call this a family? A bunch of mangy strays in an old hotel?"Bernie takes the hotel registry from under his arm. In the book, Bruce has given every dog a name and included a short history of where that animal came from. Bernie starts reading names as the various dogs appear with him at the top of the staircase. As Bernie reads, the group begins to see that each animal is more than a stray, more than a number. Each is an individual, with a real story. As he finishes reading the names, Bernie says, "No one was turned away when they needed a home. Nobody was abandoned when they were looking for a family. Are you really going to tell me that we're just going to abandon then now?"
As Bernie's words settle over the group, the mood changes. Now that everyone can see the real stories and the real example caring can make, they want to know more. The media representatives ask permission to see more. When the police grant it, everyone rushes by the astonished Animal Control officers to learn more about what has changed the lives of these children and their community.
Application: In this story, it was dogs that needed compassion. The truth is, there are people surrounding us every day that need attention too. We can be so busy with our own lives that we pass right by people in need every day. Two kids who had their own needs made a difference by taking time to help individual dogs. It cost them, time, and money, but they were willing to give whatever was needed to make a difference. What kind of difference could we make in the world if we only took the time to make a difference in one life today?
--Hotel For Dogs, copyright 2009 Dreamworks SKG. Chapter 15 1:25:08 to 1:29:12 Illustration by Jim L. Wilson and Jim Sandall
James 1:27 (CEV) "Religion that pleases God the Father must be pure and spotless. You must help needy orphans and widows and not let this world make you evil."