Illustration  •  

Submitted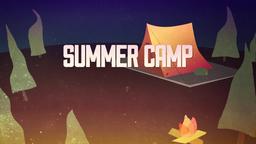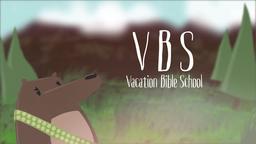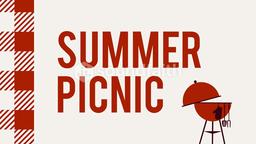 "You need to just go home and get on with your life," the doctor said, "your husband is not going to recover." Barbara was devastated. She couldn't believe it would end this way. Barbara and Jimmy were married in September of 1945, the same month World War II ended. Jimmy hadn't come back from the war in one piece; he lost a leg and took on some shrapnel that the doctors were unable to remove. But now, he'd slipped into a catatonic state. He wasn't unconscious, but he wasn't all there either—he was non responsive. The doctors in Albuquerque thought he had a brain tumor, so they shipped him off to Denver where he could get the treatment he needed. Barbara had already farmed the kids out to relatives so she could go with him, hoping against hope that they could treat him. They'd ruled out a tumor, but they didn't know what the problem was. All they knew was that the probability for recovery was slight and that Barbara would be better off if she moved on. Her mother-in-law agreed. "Go ahead and divorce Jimmy, and I'll bring him home with me," she said.
Barbara couldn't do it. Part of the reason is that fifteen years before she'd stood before God and His witnesses and promised to stay married to Jimmy in "sickness and in health." But it was more than that. It was more than doing the right thing. Barbara trusted in God. She had hope that God would make things right. As she weighed her options, she remembered the way God comforted during Jimmy's first day at the hospital.
As she was walking out of the VA hospital in Albuquerque, she sensed God saying to her, "The rest of your life is going to be different." When Barbara told her Mother-in-law about it, she said, "Oh, you're just being pessimistic, everything is going to be fine." That night, she lay in her empty bed in her empty house and cried out to her God from her empty soul. A passage of scripture from Isaiah came to her mind, "Fear thou not; for I am with thee: be not dismayed; for I am thy God: I will strengthen thee; yea, I will help thee; yea, I will uphold thee with the right hand of my righteousness." Instinctively, Barbara lifted her right hand, with her elbow against the mattress and drifted off to sleep. "He held my hand all night," Barbara says, "I could feel the warmth of His hand in mine."
Barbara didn't know the future; she just knew that her life would never be the same and that God would be with her. For over a year, Jimmy stayed in Denver and Barbara stayed in the palm of God's hand. The rest of Barbara's life was different, just as God told her the first day Jimmy was in the hospital. God gave her the serenity to accept what she couldn't change. She couldn't change Jimmy's situation, and God gave her the peace she needed to get through the trial. He also gave her the courage to do what she could—she remained faithful to her husband and trusted in God. He didn't fail her. She was never alone. And neither was Jimmy. Jimmy's awakening came during a chapel service at the VA Hospital in Denver as the patients sang Pickett's hymn, "Never Alone." This hymn, based upon the promise of scripture that says "I will never leave thee, nor forsake thee" had run through Jimmy's mind over and over while he was still in the darkness. Now, he was singing it, in the light, with everyone else, "No, never alone, no never alone, He promised never to leave me, He'll claim me for His own; No, never alone, no never alone. He promised never to leave me,/ Never to leave me alone."
Last year they celebrated their 60th year together by renewing their vows for the third time. They'd done it once at the 25th anniversary, the second time at their 50th and the third time at their 60th. They're not alone. Not just because they're together, but because God was good to His word and was with them through their trial.
--Soul Shaping: Disciplines that Conform us into Christ's Image by Jim L. Wilson, p. 56-58 Go to http://www.lifeway.com/e1/shop/?id=005137993 for more information.
Psalm 23:1-6 (KJV) "The LORD is my shepherd; I shall not want. (2) He maketh me to lie down in green pastures: he leadeth me beside the still waters. (3) He restoreth my soul: he leadeth me in the paths of righteousness for his name's sake. (4) Yea, though I walk through the valley of the shadow of death, I will fear no evil: for thou art with me; thy rod and thy staff they comfort me. (5) Thou preparest a table before me in the presence of mine enemies: thou anointest my head with oil; my cup runneth over. (6) Surely goodness and mercy shall follow me all the days of my life: and I will dwell in the house of the LORD forever."