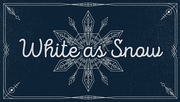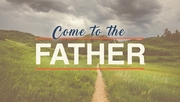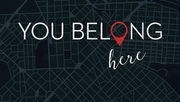 As we saw from the lighting of the Advent-Candle, during the first week of Advent the church focuses on the theme of 'Hope.' 
Growing up, if someone were to ask me about this "Hope" in Advent, I would probably have responded that it had something to do with hoping that   one would get what they wanted for Christmas — whether or not they'd find what we wanted under the Christmas tree.
Christmas was a always wonderful time of the year for me; 'Advent' was short for 'Adventure'.  It was four weeks of wide-eyed excitement and endless possibilities.  For the four weeks of Advent, I'd walk around spell-bound by the bright lights and crisp colours.  I'd spend endless hours going through the Christmas catalogues, and watching TV for the toys that would be appropriate for a child as well-behaved as I had been.  I'd be mesmerized by the food — everything seemed to taste better when followed up with my mother's short-bread, or Christmas cake, or with triffle and chocolates  I'd jump at any opportunity to go downtown or to the malls;  in near frenzied excitement I'd wander around and let the season sink in.  The lights, the activity, the gifts just waiting to be purchased.  It was always a wonderful time of the year.  A time of the year when everyone tried to be a bit nicer and smile a little more, when giving was at a premium, when the world seemed a little nicer.  It was a time of great hope and great promise. 
There is, of course, more to Advent than this — Advent is more than just a count-down to Christmas morning (when presents are unwrapped);.  and the Hope we have in Advent is more than just the pent-up anticipation of what we may find underneath the tree.  There is a much more serious side.  A side that is perhaps a bit more honest, and down-to-earth.  A side more in tune with the human condition, with the reality of our day-to-day lives.
For Advent is ultimately concerned with human alienation from God and the drastic consequences of human sinfulness.  Advent Hope, has to do with redemption,   Of hoping beyond all hope that God will intervene and make things right.
We see a little of this Advent Hope in today's Old Testament reading.  If you recall the Old Testament reading from a few weeks back (Remembrance Sunday):  you'll remember that before Joshua would allow the Israelites to cross over into the promised land, he wanted them first to decide (once and for all) which God they were going to follow.  He wanted them to decide if they were they going to follow the God of their ancestors — the God who had led them out of captivity in Egypt, and who had cared for them and provided for them on their long journey — or if were they going to follow the gods of the people living in the surrounding area.  He wanted them to choose, and he warned them about the dire consequences of what would happen if they chose God, and then turned away from him. 
Well today's Old Testament reading occurs several centuries later. Though the Israelites had had good intentions to follow God, and obey his commands,  in time they had begun to stray, and they began to worship the gods of those who were their neighbours.  And as a result of their straying from God, though they had promised not to, God allowed the Babylonians to come and conquer Jerusalem, destroy their temple, and exile them to Babylon.
Today's Old Testament reading is a lament that Isaiah speaks on behalf of the people of Israel who were (now) living in real dispare.  It is a prayer to God, and it seeks God's help for a people who had long been alienated from their homeland, who were suffering for their sins in a  far-off land, and who were living their lives estranged from their God.  Within these verses we get a picture of a people who are struggling to find answers to their present situation, who are desperately trying to understand what has happened to them and why.  They look to God, and try to blame God for their troubles, Saying: "Why, O Lord do you make us stray from your ways and harden our heart, so that we do not fear you?"   They blame their troubles on the Babylonians and ask God to strike fear into their enemies, the one's who had taken their land and destroyed their temple, who keep them prisoners in exile.  But within this prayer is also a recognition that they were a sinful people, that  they had transgressed against the Lord their God, and had not followed his commandments.
Yet despite the bleakness of their situation, though they had never felt so far from God, or felt so helpless,  with stubborn determination they clung to the one truth that could never change: they were God's people.  In verse 8, we find the words: "Yet, you are our Father; we are the clay and you are our potter; we are the work of your hand."  In this verse, they lay hold of the hope that no matter what happens, no matter how far they sink, no matter where they go, they belong to God.  And that (therefore) someday, God would redeem them.  Their hope was that one day, God's anger would subside and that God would come in power, rescue them, and make things right again.
In this passage we find the two main features of genuine advent hope: first, a deep sense of desperation about a situation out of control.  And second, a bold and confident trust, in God, a God who can intervene to make life peaceable and joyous.
Well, thank God that we in this congregation are not in the same situation as those early Israelites: we are not held captive in a strange land, nor has our place of worship been destroyed.  But I suspect that each of us, if we were to pause and consider for a moment, could name more than a few occasions or situations, that have given us cause to feel this same deep sense of desperation that these Israelites felt; situations that made us feel scared, that made us feel that things out of control, or caused us to worry about what the future may bring.
Yesterday I was lying on the floor with Megan.  We were listening to Christmas carols, and Megan was smiling and making lots of noise and pulling my hair out.  And I started to think about what the future held for her, about what life would be like, and if she'd be happy and healthy, whether or not she'd be loved and respected; and I began to think about the fact that, as parents, there was really only so much that Meridyth and I could do to protect her from harm or what may lie ahead for her in the future.  And that caused me to worry, (as I'm sure it does for all parents with their children) and wishing and hoping and praying that God would watch over her and keep her safe.
(Pause)
Most of us, I'm sure would agree that the Christmas season is a wonderful, fun time of the year.  It's an exciting time, where lots of things happen — parades, and parties, and other celebrations.  It's a time of the year when we try to be a bit more cheerful, more friendly to those we don't know, more joyful — we try to get "the Christmas Spirit".  Its a time of year where we re-discover the joy of giving,  where we make a special effort to celebrate the love of family and friends.  It is a time of year where we surround ourselves with bright lights, and bright colours, happy music, and where we think happy thoughts.
But the Christmas season unfortunately, also tends to be a dishonest time of the year.  All the bright lights and bright colours, all the hustle-n-bustle of the season, and the fancy gift-boxes and good-cheer tends to obscure the fact that their is a lot of hurt in this world: a lot of hurt and pain and desperation, a lot of people who are struggling to overcome, struggling to understand why life is so difficult or painful or complicated.
Though in many ways a wonderful time of year, it has the tendency to gloss-over the fact that not everyone can enjoy it to the same degree.
It tends to hide the fact that many people have no one to celebrate it with, that many are painfully lonely because they have no family and few friends —they spend Christmas like they do every other day, alone.
It hides the reality that many people can't afford the festivities.  That in Canada, one person in ten (who is willing and able to work), cannot find work, or if they can, it may not  pay enough to meet their basic needs.  It hides the fact that in Canada one child in five lives in poverty;  That our soup kitchens are full, and that thousands of families are being turned away this Christmas season because the demand for food and Christmas hampers is so high.
In this time of year, it seems that we as a society get so wrapped up in our good-cheer and celebrations that we forget the fact that millions and millions of people are starving, that hundreds of thousands of people are homeless, that there are many in this world (in Trail and elsewhere) who are calling out to God for help, who are asking God in desperation for relief from a situation that is out of their control.
While it may appear to be otherwise, the true season of Advent does not begin in joyful boyancy and celebration.  The natural habitat of Advent is the community of those who are hurting, of those who know profound grief, of those who are scared.  It belongs in and amongst those who are desperately aware that something has gone terribly, terribly wrong, that this pain and inequity and fear is not how God intended the world to be.
Within all of this standsthe season of Advent which proclaims that there is hope: Advent hope.  Advent Hope takes all the pain, and hurt and desperation, it takes all the uncertainty and confusion and fear, and points to the one whose birth we celebrate at Christmas.  It points to the one the Israelites yearned for, and whom the angels sang about — Emmanuel (God with us). 
For it is because God was with us and God walked among us that we have hope.  For God so loved the world that he gave his only begotten Son, that all who believe in him, though they die, yet shall they live.
Advent hope proclaims the promises of Scripture , that the God who came down as a lowly child who was born in a manger, who lived amongst us and experienced all they joys and pains and sorrows that we all experience, that the God who willingly died for our sins, will come again.  Like a thief in the night, when no one is expecting him, he will come again.  Jesus Christ will come again, and make all things right.  Advent Hope proclaims that one day (as it says in the book of revelation), one day "the home of God [will be] among mortals.  He will dwell with them as their God; they will be his peoples, and God himself will be with them;  he will wipe every tear from their eyes.  Death will be no more; mourning and crying and pain will be no more …" (Rev 21:3,4)
To all who are hurting, or scared, to all who feel lost or afraid, or uncertain of what the future may bring, Advent says: take heart, rejoice, for your Saviour comes.  Just as he came as a Child to save the world from its sin, so too will he come again, to make all things right, forever-more.  AMEN.
Prayer:Lord, in this season of Christmas we celebrate your coming into the world, your coming as a little child born in a manger.  During this season of Advent, help us to prepare for your coming in our hearts and in our lives, help us to cling to the promises you made while you were with us on earth:  that you would never leave us, that nothing can separate us from the Love of God, that you will come again.  Help us O God, amidst our trials and sorrows, to cling on to the hope we have in you, the hope that one day, you will come again, not as a lowly child but in power and in might, and when that day comes