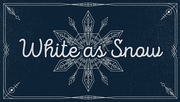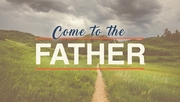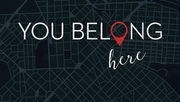 They gather in large numbers as they journey down a road.  The road seems to be in the wilderness; in the midst of no where.  Their faces are happy, smiling, full of anticipation and expectation.  Their pace picks up as others join the walk.  There is excitement in the air and it is catching as some begin to run.  They are holding hands and spreading out as they journey.  Some of the younger ones are being carried.  There is a message to be told and a message to be heard.  They pass an older man and he smiles as he watches them pass.  Their enthusiasm is catching.  They are singing:  Come mothers, come fathers across the land...the times they are a changing!!
Then the Bank of Montreal logo appears on the t.v. screen with the words "its coming October 16th."  A few weeks after this first commercial aired, there was a second commercial similar to the first but at the end, the message on the screen was — Mbanx is here. Yet the commercial does not explain what Mbanx is but it leaves the viewer wondering and you get the distinct impression that there is more to come.   There have been subsequent commercials which tell a little more about what Mbanx can do for us without saying what Mbanx is.   This series of commercials has a message to bring to t.v. viewers and the hope is that by giving us a bit at a time we will anticipate more to come. These commercials intentionally do not tell us the whole story. There is a deliberate vagueness that keeps us waiting for more and wondering what will come next.  It makes us curious — wondering what is it all about?  These attention grabbing ads are preparing the way for what is to come after them.  The times they are a changing and so Bank of Montreal introduces a new kind of banking — mbanx.
You may be wondering why I am using this commercial as a sermon illustration.  This commercial has many similarities to John and his message in our Gospel reading this morning.  John is the messenger sent ahead of Jesus to prepare the way for him and to spark the interest of the people.  The times they are a changing with John's message and the impending arrival of Jesus the Christ.  John is the attention grabber and he has done just that — the whole Judean countryside and all the people of Jerusalem went out to him. John serves a similar role to the BofM commercials.  He has a message to bring and his message stirs up in his listeners anticipation of more to come.  John does not tell the whole story but it entices the people to keep watching and waiting for more.  John's message stirs up a curiosity about the one coming after him.   John's message is this: "After me will come one more powerful than I, the thongs of whose sandals I am not worthy to stoop down and untie.  I baptize you with water, but he will baptize you with the Holy Spirit."
Notice that John does not mention Jesus' name.  Jesus is for Christmas.  But Advent belongs to John.  Advent is for hope and waiting and expectation.  John's words point beyond himself.  The attention is not on him but on the one who will come after.  John is like Moses who points across to the new land but does not enter it.  John anticipates the edge of newness, but he does not name Jesus.  Christmas is time for naming Jesus, but Advent is a time for unspecified waiting and hoping.
John is the voice in the wilderness calling, "Prepare the way for the Lord."  He prepares the way for Jesus, by preparing the people.  The people were preparing themselves by repenting and being baptized. 
What is the meaning of repentance?  The Greek means "to change one's mind."  The Hebrew verb means "to turn around;" that is, to change one's heart, will, and conduct.  John was preaching to the people to change their ways, and to live more like God's people.  Vs 5 tells us that they were confessing their sins.  This implies that first they recognized their sins and were able to name them; secondly, they were sorry for their sins and they were admitting them publicly.
In asking forgiveness of one's sins, we find peace with God and we find peace within ourselves  — Advent peace —  Advent is a time for hope and expectation but Advent is also a time for preparing the way for the Lord by preparing ourselves for his coming — by seeking peace with God, within ourselves and with others.  The candle lit this morning for the 2nd week of Advent is the candle of Peace.  The purple candles of the Advent wreath are for penitence.  A changing of our ways which says we are ready,  come Lord Jesus.
The passage from 2 Peter also has to do with Advent, repentance and preparing the way.  The Advent in this passage is the second coming of Jesus Christ.  It calls us to an eager expectation of the Lord's return; an event many question and doubt.  Why? Because it hasn't happened yet after so many years of promise, and so people get skeptical.  Many of the writers of the New Testament speak as if Christ's return was on the horizon when they were writing.  Paul's letters reflect his belief that Christ would return in his lifetime.  Here we are nearing the end of 1996 and Christ has not yet returned and so people doubt that it will ever happen — for why hasn't it happened by now?  Many people have tried to predict when this event will take place but it doesn't work that way.  No one knows when it will happen but God; not even Jesus.
Peter's letter speaks to those who question Jesus' second coming and reassures those who believe that Jesus will come again.  It will happen but on God's time and God's time is not our time.  "With the Lord a day is like a thousand years, and a thousand years are like a day."
 This passage is one of hope - God is not slow in keeping his promise, he is being patient.  God does not want anyone to perish, but he wants everyone to come to repentance.  God wants to give everyone the chance to change their ways and to live like God's people.  It amazes me the love and patience that God has for each one of us.
The day of the Lord will come like a thief; we do not know when and so we need to be ready.  We need to prepare the way for the Lord.  Now I don't mean that we have to stop living, dress in white and carry signs proclaiming that the Lord is near.  But the way we live needs to reflect that we believe that Jesus is coming again.  Peter tells us that we ought to live holy and godly lives as we look forward to the day of God.  We are not perfect, and so there will be times when we find it difficult to live in this way, but we are a forgiven people.  
God understands when we make mistakes but it is important that we acknowledge those wrongs and ask God for forgiveness and help in changing our ways.  Vs.14 says to make every effort to be found spotless, blameless and at peace with the Lord.  Again, we are not perfect, nor does God expect us to be perfect.  What is being asked of us is that we make every effort to live as God's people.  We are being asked to prepare the way for the Lord not simply within the world but within ourselves.
There was a young boy anxious to play with his father but his father was trying to get some reading done.  The father would send his son away to play telling him to come back in 15 minutes.  Young children do not understand time in the way we do, so the boy would wait for what he thought was forever, and then would run back into the living room to see if his dad was ready.  Is it time yet dad?  The father was getting impatient with being disturbed so frequently.  He had an idea, he tore a map of the world from one of the magazines and then he tore it up into small puzzle-like pieces and gave it to his son along with some tape.  He told his son to go and put the puzzle together and when it was done then it would be time to play.  The boy ran off with all the pieces in hand happy with the challenge given him. 
The father settled back in his chair, confidant that he would have at least a good 1/2 hour of undisturbed reading.  He was utterly amazed when his son appeared a short 15 minutes later with the map all taped together perfectly.  The father could not believe his eyes and he asked his son how he put the map together so quickly.  The son looked at his dad and said " it was easy, you see, there was a picture of a man on the other side, and when I got the man together, the world was together too.
A part of preparing the way for the Lord is to make every effort to be at peace with God — but we cannot be at peace with God if we are not at peace with ourselves and with others.  It is like the song — let there be peace on earth and let it begin with me — it has to start within us.  If everyone in the world worked at finding  peace with themselves and God then we would be much closer to having peace on earth.
Preparing ourselves for Advent, involves preparing ourselves for Christ's return — his second Advent.   This preparation is something that should take place all year round not just these four weeks before Christmas.   This Advent season and throughout this coming year —  be at peace — prepare the way of the Lord! — And may the song in our hearts be, Come, thou long expected Jesus!!