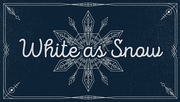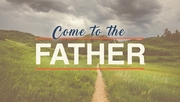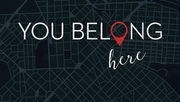 A family was living at the hectic pace experienced by so many at this time of the year.  One day, close to Christmas, was especially bad.  The small daughter in the family seemed to be constantly in the way of mother and father.  Finally, in exasperation, she was put to bed.  She knelt to say her prayers, and perhaps became confused, as she prayed, "Forgive us our Christmases, as we forgive those who Christmas against us."
          In the hectic pace with which we seem to live our lives during Christmas, it is easy to forget to take the time for things that really matter such as reflecting on what this season is all about and sharing quality time with family.  If we let the rush of the season run our lives rather than the true meaning of Christmas, we can start to feel like the little girl in my story, and begin to resent Christmas. 
          Instead, at this busy time of year, we need to slow things down, take a deep breath, and reflect on what this season is all about. Even when we are busy with Church activities, dress rehearsal for the Christmas Eve service, choir practice, participating in Communion etc.  We need to stop and remind ourselves of the purpose which lies behind what we are doing.
          It is hard to believe that we have lit the fourth candle in the Advent wreath already.  The birth of the Christ child in Bethlehem is just three days away.  As you look at the candles burning bright, candles which represent the hope, peace, joy and love of Christ's advent, let us pause to think about how the coming of the Christ child reflects the power, love, and grace of God.   
          "For nothing is impossible with God."  These words are spoken by the angel Gabriel when he visits Mary to announce that she will bear a son and will call him Jesus.  For nothing is impossible with God sums up the birth stories of both John and Jesus.  John's parents, Zechariah and Elizabeth have been promised a son in their old age, and Elizabeth is said to be barren.  Now Mary is told that she too will bear a son —  Mary, a single girl and a virgin. God makes the impossible, possible.  This is evidence of the power of God,  God can work through the unable — an old couple, and an unmarried girl.  Elizabeth and Mary will have sons because God is able.  They will have sons for our sake because God is gracious.
          By the birth of Jesus, God's promise to David; God's covenant with the house of David is being fulfilled.  In our reading from 2 Samuel, we learn that David offered to build a house (a temple) for God.  God replied that he did not need a house,  but would give a dynasty (a different kind of house) to David.  Jesus is the promised king of the Davidic line.
          God's promise to us is also being fulfilled through the birth of his son Jesus  Christ.  For God so loved the world that he gave us his only begotten son that whosoever believes in him shall not perish but have everlasting life.  The promise of a Saviour who would come to free the world of its sin.  God's gift to us of a baby in Bethlehem, is God incarnate.  God's love for us is such that God gave himself to us, God came to earth as a baby.  Jesus is known as Emmanuel — God with us.
          For nothing is impossible with God is something for each of us to hold on to; it is the creed behind all other creeds.  The church should recite it often, not only at the manger, not only at the empty tomb, but on any occasion of reflecting on its own life, joy, and hope.
(PAUSE)     
          The visit to Mary by the angel Gabriel is a story of Grace.  Gabriel greets Mary with the words "Greetings, you who are highly favoured! The Lord is with you," and reassures her, "you have found favour with God."  Mary is the object of God's grace.
           Why Mary?  What is it about Mary that makes her appropriate as an object of God's grace?  There is nothing in the text which provides even a hint to the answer to that question.  Luke identifies her as a virgin pledged to be married to a man named Joseph.  There is nothing to explain why God might have chosen Mary.  That is, of course, precisely the point: God chooses because God chooses.  Mary does not earn or deserve the honour of becoming the mother of Jesus.  It is the unmerited nature of God's grace.
          Grace fills this story because God is sending a gift to the world - his son Jesus Christ.  The Christ child is a gift because all the conditions of normal human action and achievement are absent.  The cross speaks of grace, to be sure, but so does the manger.  Wonderful things come in surprising packages, but they can come, because God has the power to deliver them.
          The angel tells Mary that she will be with child and will give birth to a son and will call him Jesus.  This sounds ordinary enough but this is no ordinary baby.  "He will be great and will be called the Son of the Most High. The Lord God will give him the throne of his father David, and he will reign over the house of Jacob forever; his kingdom will never end."  The news the angel brings is tremendous!!
          Mary is naturally very much agitated by the words of the angel.  Surely such a greeting is not suited to her.  Mary's response is one of dismay.  It is not that Mary is doubting what the angel is saying — she believes what the angel has declared is going to happen, but does not understand how it will be realised.  She does not ask for a sign to prove the truth of the words, but asks for further information —  "how will this be, since I am a virgin?"   Mary is told by the angel that the Holy Spirit would come upon her and the power of the Most High would overshadow her.  The holy one to be born would be called the Son of God.
          The angel now informs Mary that her cousin Elizabeth, who is already advanced in years, has also conceived a son.  This fact serves to strengthen Mary's faith still more and to make her realise better the reality of the impending event. 
          What is Mary's response to God's grace?  She refers to herself as the Lord's servant.  She recognizes that she has been selected by God, and that God's choosing leaves no room for her own volition.     
          Mary consents to God's plans — "May it be to me as you have said."  A consent that she cannot fully understand.  As Jesus grew, Mary would puzzle over events surrounding her child's birth and his behaviour. But Mary would come to understand over time.
          The Advent spirit is embodied in Mary's humble confidence.  Mary accepts the situation with all its risks.  On the one hand the highest honour has been given to her by God — to become the mother of the Son of God.  But on the other hand Mary was placed in an extremely difficult and even mortally dangerous position.  She would become for a time an object of suspicion to Joseph and to many more.  Her reputation would be for a time at stake.  A terrible ordeal to encounter, but how does Mary respond?  "I am the Lord's servant, may it be to me as you have said."
          Mary's service comes about as a result of God's plan, not her own.  God chose Mary to play this important role.  Our service to God also comes about as a result of God's plan for each of us and not our own.  God chooses us to do important things in His name — We are God's servants.  We need to listen for God's calling and respond as Mary did — "I am the Lord's servant, may it be to me as you have said."
          God sent the angel Gabriel to speak to Mary.  Angels are part of Christmas.  They come in more forms than the gold-winged variety.  Who are the angels in our lives, who bring messages from God of hope, peace, love, and joy, or challenge us to follow God more faithfully?
          Mary heard the message from the angel and prepared herself for the birth of Jesus.  She was ready when he was born on that first Christmas night so long ago.  In our preparations and anticipation of the Christmas season, may we too prepare ourselves as Mary did and may we be ready for the birth of our King, our Lord and Saviour Jesus Christ.  Amen.