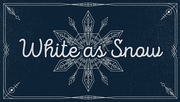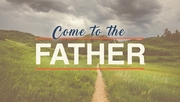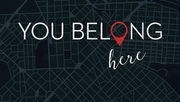 There is a Garfield comic-strip by Jim Davis that really captures the mood and spirit of this time of the year.  In it Odie (the dog) is asleep on the floor; his long ears hanging down.  Garfield (the cat) walks up, lifts Odie's ear, and whispers, "Christmas is coming," then walks off.  The last frame shows Odie still asleep, but now with a happy smile on his face, and his tail is wagging excitedly.
More, I think, than any other time of the year, Chistmas brings out this kind of feeling in people.  It's not just the lights and trees and presents, it's more than that.  The whole mood of the community somehow changes.  Something happens at Christmas time that seems to bring out our best as a people.  We do things during the Christmas season that we don't normally do at other times of the year.  For instance, (for some reason) Christmas is often the time of the year when many folks choose to keep touch with friends and families — to wish them well, bring them up to date with news, and to let them know that we are thinking of them, and wish them our best.  Christmas is a time when, perhaps more than any other time of the year, we try to get together with people.  We have office parties, and get-togethers, club socials.  It's a time of year when we rediscover the importance of caring for those who are less fortunate than ourselves.  It's not that we don't do these kind of things at other times of the year, but we seem to be more intentional about it at Christmas!  There is something about Christmas that makes the world seem a little nicer, friendlier, more caring, more good than bad — like their is hope.  That, in-and-amongst all of our troubles, and all of the troubles of the world, there is hope!  It is, as if, all over the world people are talking about and sharing some really, really Good News; News that brightens people's outlook on life, and casts a positive light on an otherwise crazy world.
In today's Old Testament reading, the prophet speaks the words that Jesus will later  read in his hometown, and then proclaim to his listeners: "Today this scripture has been fulfilled in your hearing" (Luke 4:21).  In the very life of Jesus, these words of the prophet become flesh and blood, and take on life and meaning.  At Christmas, we celebrate the flesh and blood coming of God in Jesus, as a little babe.  The one who will give us life and meaning.  The one whom the angel told the shephards about saying: "I am bringing you Good News of Great Joy for All the people: to you is born this day in the City of David, a Saviour, who is Christ the Lord."
"Good News of Great Joy to all people"  What wonerful words!!  Words to be celebrated, words to be shared. 
An unfortunate reality of the Christmas Season is that many people don't celebrate it as it was meant to be celebrated — as a celebration of Jesus' birth.  It is, for many, either one more day like any other, or as simply a festive time of the year.  But I wonder what we, as a group people who hold closely to the true meaning of Christmas, can share with those who look on Christmas differently.  What can we tell them about the "Good News of Christmas?"  "Why is Christmas Good News for us?"
1. JOY
Well, one way we could answer this question is that "Christmas is Good News because it brings Joy."  As we said before, Christmas is more than just lights and trees and presents.  It is more than just a warm feeling.  Christmas is that sense of renewal and liberation that comes from knowing 'Great Joy'.  This 'Great Joy' comes through knowing that God is alive and active in the world … that he's working in it and through it, transforming it to his good and righteous purposes.  God is not some distant being, who is detached from what is going on in the world; he is not indifferent to the world's pain and sorrow, he doesn't look down from heaven with vague interest in what is happening down here on earth.  On the contrary, God is very, very interested in what is happening in the world, and in each of our lives.  Christmas day is evidence that God has a very personal stake in the goings on in the world. 
You might remember the saying from Hallmark Cards:  "When you care enough to send the very best."  Well, that is exactly what God did.  God cared enough about what you and I and all of humanity were going through, that he sent his very best, his only Son, whose birth we celebrate at Christmas.
Filled with the Spirit of God, the prophet Isaiah promised joy through the proclamation of the Good News of God's involvement in the world.  As we read in the opening verses of Isaiah 61, Isaiah was sent to:  "bring good news to the oppressed, to bind up the broken hearted, to proclaim liberty to the captives, and release to the prisoners; to proclaim the year of the Lord's favour … to comfort all who mourn; [to provide them with] a garland instead of ashes, the oil of gladness instead of mourning, the mantle of praise instead of a faint spirit. "(Isaiah 61:1-4)
Christmas is Good News, because it brings joy through knowing that God is working in the world, and in our lives; that we are not alone, and do not have to face the difficulties of life alone.  That in God through Christ we can find release and comfort and rest.
The Thursday morning Bible study group, has been studying the them of Joy, specifically, "How to rejoice in any situation."  And in our studies, we discussed the difficulty of doing what this Bible-study suggests "rejoicing in any situation," because there is a lot of things that life throws at us that does not give us cause to rejoice.  But we came to the conclusion that there was a great deal of difference between being full-of-joy, and being happy.
Happiness, is something that depends on the moment.  Some things make us happy, and others make us sad.  But joy is a far deeper thing.  We can be unhappy or saddened by many things that happen in life and  by the burdens we carry;  but we can also have great joy in the midst of this sorrow.  A joy that comes through knowing that God is in the world, that he loves us, and that in him there is hope.
Christmas is Good News, because it brings to the forefront the joyous news of God's wonderous activity in the world.  The star blazing through the night sky, and the angel's proclamation to the shephards both testify to the fact that on Christmas, God entered into human history in a most remarkable way — through the birth of the Son of God.
Whatever may weigh on our shoulders, whatever may trouble our hearts, whatever may cause us sorrow, we can still find joy in Christmas because the child whose birth we celebrate at Christmas gives us hope.  Hope that in him and through him, all things are possible, that all things will be made right, that all pain and suffering will end, and that our burdens will be lifted from us forever.
2. UNITY
A second thing we might say about the Good News we have in Christmas is that: Christmas is Good News because it brings Unity.
Through the gift and proclamation of this Good News of comfort and liberty and release, we find unity in Christ.  Somehow the differences that exist between us no longer seems important when we stand at the foot of the manger.  What denomination one belongs to, what one's theological persuasion one might be, what race, or national origin, political affiliation one belongs to ceases to matter when we stand in awe and wonder before God's gift to humanity, and consider the magnitude of God's love, as expressed in the birth of the Christ-child.
In Christ we have unity.  While once only the Jews could call themselves the children of God;   through Christ this has opened up to the whole world, and to all those who would believe and follow him.  As Paul says in Galatians: "for in Christ, you are all children of God through faith.  … There is no longer Jew or Greek, there is no longer slave or free, there is no longer male or female; for all of you are one in Christ."
(Gal 3:26 &28)  In Christ we are truly one people.  We can go almost anywhere in the world and find people who are doing exactly what we are doing here today and throughout this season — hearing God's word, singing favorite carols, giving gifts to loved ones, preparing for and celebrating Christmas.
With God as our Father, and Jesus as our Brother we are very much brothers and sisters in the Lord.  We here in this congregation are part of a family that numbers in the billions.  This is the most impressive support network the world has ever known. I recall several years back, my home church collected bibles and religious books that were going to be sent to Christians in Romania, soon after the Communist goverment fell.  They were desperate for books, and so their brothers and sisters in Christ on the other side of the world provided them with what they needed. 
So no only can we celebrate in the Good News that God is active and working in the world, making all things bow to his purposes; but we can also celebrate the Good News that we have countless brothers and sisters in the faith.  Those who can help us in our journey through life, those whom with whom we can worship with, and celebrate the life we have in Christ.
Paul talked about Christian unity in terms of "the Body of Christ."  Another image is that of an orchestra. Each of us is a unique instrument.  We each have our own distinct sound, we each have our own part to play within the score, we each play a tune that captures the very essence of our life and faith, at any moment in time.  But no matter how different the various instruments may be, or how varied the sounds, somehow, they all come together as one, and offer up to God a wonderful song of praise, giving thanks to the one who makes us one — to Jesus, the one who was born on Christmas.
3. SALVATION
And lastly, Christmas is Good News because it brings Salvation.  The reallyunfortunate aspect of the secular Christmas, is that once Christmas is over the celebration ends  (unless, of course, one's celebration extends over into the Boxing Day Sales.)
But for those who understand the true meaning of Christmas, the celebration of Christmas — the celebration of the birth of Christ — shifts and looks ahead to what happens later, at Easter.  Christmas and Easter go together; if they are going to have any meaning at all, you can't have one without the other.  Niether Christmas or Easter makes any sense, or has any relevance for our lives if they are not understood in relation to one another.  What use is Easter without Christmas — what good is someone's death on the cross, unless that someone was the Son of God, born of Mary, whose death, God used as the means by which he reunited humanity with himself.  Similarly, what good is Christmas without the Cross.  Without the Cross, the Resurrection, and the Empty Tomb, Christmas is just a sentimental story, that has no purpose or meaning.
The Good News of Christmas comes only in light of the reality of Easter.  The Good News comes only in light of the fact that the one whose birth we celebrate, also died and was raised up from the dead to bring us salvation, and life eternal.
What is the Good News of Christmas?  The Good News is that God loves us.  The Good News is that God loved us enough to send the very best — his only Son, so that through him we might experience the reality of his joy in our lives; that through him and with him we might all be as one — in true fellowship; and that through him, we might be lifted up, forgiven of our sin, and spend the rest of eternity in joyful celebration with our God.