Introduction to 1 Corinthians, Part 1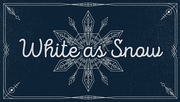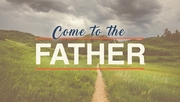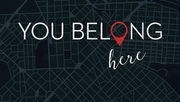 Vs. 1-3 basic introduction material, except the points Paul makes in his intro are foundational to any discussion of personality cults or favorites, etc.
First, the fact that they are sanctified by God…set aside for a purpose.  They are for better things.
Second, this calling is not due to any ability or merit on anyone's part; but by God's call.
Third, this calling and the Lord Himself is shared by all Christians equally.
Being Rich in Christ:  having knowledge of God, having experiencial knowledge of God, being fully equipted to do what we need to do, having a revitilizing hope, having a garrentee of the future, And having all that rest not on you but on a faithful God.
Intro:  computer programs that age you so that you can see what you will look like…  The Bible gives us a glimpses of what the church will look like in the last times...
"Falling away from the faith"
By being led by demons and their lies.
As they lead  the hypocritical masks of those in the church who have seared their own consciences before God for foolish extremes.
There will be those who look and act and talk like they belong, but their lives show differently.
They prey on those who are struggling.
They often have a great deal of head knowledge.
They will do and say the same things as the faithful, but their motives will soon be seen.
Those who are following Christ will persecuted for that very faith.  This persecution done by those who think themselves religious and for religious reasons.  He refers to the both groups we have just talked about.
The key to maintaining our faithfulness lies in knowing, applying, trusting the Word of God.  Who do we believe?  Those, whose lives  we see the Word of God being applied too.
Signs of a great ministry? 
Word is preached
Sense of readiness
Dealing with sin
Spurring on to Christ likeness
Signs of a powerless ministry?
Lack of doctrine
Perceived need vs. Bible driving preaching
Increased interest in what is not clear or ground over against the truth clearly stated