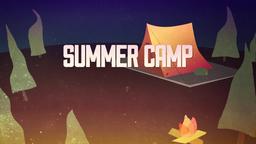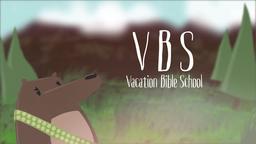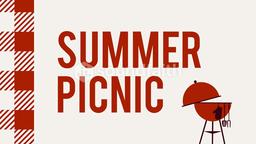 Good Friday
The 3rd, 4th & 5th Words from the Cross
Isaiah 52:13-53:12
"13 Behold, my servant shall prosper, he shall be exalted and lifted up, and shall be very high. 14 As many were astonished at him— his appearance was so marred, beyond human semblance, and his form beyond that of the sons of men— 15 so shall he startle many nations; kings shall shut their mouths because of him; for that which has not been told them they shall see, and that which they have not heard they shall understand.
1 Who has believed what we have heard? And to whom has the arm of the Lord been revealed? 2 For he grew up before him like a young plant, and like a root out of dry ground; he had no form or comeliness that we should look at him, and no beauty that we should desire him. 3 He was despised and rejected by men; a man of sorrows, and acquainted with grief; and as one from whom men hide their faces he was despised, and we esteemed him not. 4 Surely he has borne our griefs and carried our sorrows; yet we esteemed him stricken, smitten by God, and afflicted. 5 But he was wounded for our transgressions, he was bruised for our iniquities; upon him was the chastisement that made us whole, and with his stripes we are healed. 6 All we like sheep have gone astray; we have turned every one to his own way; and the Lord has laid on him the iniquity of us all. 7 He was oppressed, and he was afflicted, yet he opened not his mouth; like a lamb that is led to the slaughter, and like a sheep that before its shearers is dumb, so he opened not his mouth. 8 By oppression and judgment he was taken away; and as for his generation, who considered that he was cut off out of the land of the living,
stricken for the transgression of my people? 9 And they made his grave with the wicked and with a rich man in his death, although he had done no violence, and there was no deceit in his mouth. 10 Yet it was the will of the Lord to bruise him; he has put him to grief; when he makes himself an offering for sin, he shall see his offspring, he shall prolong his days; the will of the Lord shall prosper in his hand; 11 he shall see the fruit of the travail of his soul and be satisfied; by his knowledge shall the righteous one, my servant, make many to be accounted righteous; and he shall bear their iniquities. 12 Therefore I will divide him a portion with the great, and he shall divide the spoil with the strong; because he poured out his soul to death, and was numbered with the transgressors; yet he bore the sin of many, and made intercession for the transgressors."
Pause
When Jesus saw his mother, and the disciple whom he loved standing near, he said to his mother,
"Woman, behold, your son!" 
 Then he said to the disciple,
"Behold, your mother!"
And from that hour the disciple took her to his own home. (John 19:26-27)
Jesus and Mary are together again, at the end of His public ministry, as they were at the beginning of His ministry in Cana.
What sorrow must fill Her heart, to see Her Son mocked, tortured, and now just crucified.
Once again, a sword pierces Mary's soul, the sword predicted by Simeon at the Temple [Luke 2:35].
Standing at the foot of the cross are Mary His Mother, John, the disciple whom He loved, Mary of Cleopas, His Mother's sister, and Mary Magdalene.
His third word is addressed to Mary and John, the only eye-witness of the Gospel writers.

But again Jesus rises above the occasion, and we hear His concerns for the ones that are close to Him.
The good son that He is, Jesus is concerned about taking care of his Mother.
It is because of this passage I personally believe that Jesus was the only child of Mary, because if He did have brothers or sisters, they would have provided for Her.
But Jesus looks to John to care for Her.

While the crowd mocked and jeered, it is good to know that there were some present who really cared.
Jesus looked down and saw His mother standing near the Cross.
By her side was the disciple John.
This little group of sympathetic and bereaved souls furnished a striking contrast to the rest of the mocking crowd.
Jesus lifted His voice and said to His mother,
"Woman, look at John; from now on he will be your son."
And then to John He said,
"John from now on she will be your Mother."
Try and read the thoughts and the emotions of Jesus' Mother's heart.
His disciples had deserted Him;
His friends had forsaken Him;
His nation had rejected Him;
His enemies cried out for His blood.
But His faithful Mother stood there sorrowing at the foot of the Cross.
His wounds bled, but she was unable to care for them;
His mouth was parched, but she was unable to moisten it.
Surely those nails pierced her heart just as much as they pierced His body.
"Woman, behold thy son."
The years of being a son to Mary was ending for Jesus, but not the years of honour to Her.
The words which the Finger of God engraved on two tables of stone at Mount Sinai were never repealed.
The Bible still says, "Honour thy Father and thy Mother."
Pause
Now from the sixth hour there was darkness over all the land until the ninth hour. 
And about the ninth hour Jesus cried with a loud voice, "Eli, Eli, lama sabach-thani?" that is, "My God, my God, why hast thou forsaken me?"   (Matthew 27:45-46).
Jesus had prayed for His persecutors, promised life to a thief, made provision for His Mother - and now the scene changes.
Several hours have passed by.
From twelve noon until three in the afternoon, darkness covered the land.
Gloomy night spread itself over the whole earth like a funeral pall.
All the animals were terrified.
The herds in the field crowded together.
The crowds that had surrounded the place of crucifixion hurried back to Jerusalem with loud cries.
And then at about the end of the darkness, Jesus cried out,
"My God, my God, why hast thou forsaken me?"
All during His ministry Jesus had known what it meant to be forsaken.
Early, His friends had forsaken Him.
Nazareth, His home town, had forsaken Him.
The nation He came to save had forsaken Him.
But in every such instance He could always steal away to the tender healing fellowship of His Heavenly Father.
But now, even God seams to have turned away from Him.
God's just law says,
"Behold, all souls are mine; the soul of the father as well as the soul of the son is mine: the soul that sins shall die." (Ezekiel 18:4)
That means because we have sinned we are destined to be forsaken of God forever.
But Jesus offered to pay that penalty on the Cross, for the Scriptures also says,
 "All we like sheep have gone astray; we have turned every one to his own way; and the Lord has laid on him the iniquity of us all." (Isaiah 53:6).
Jesus was bearing the wages of your sins and of my sins on the Cross, and therefore He had to see what it was like to be forsaken of God, even though He was not forsaken, it was so that we need not be forsaken by God.
Pause
After this Jesus, knowing that all was now finished, said (to fulfill the scripture), "I thirst." (John 19:28)
The darkness was now gone.
The sun was shining once again.
While Jesus was dying on the Cross, He developed an agonizing thirst.
Death by Crucifixion is the most painful mode of torture ever conceived by man.
The draining away of blood from the body brings on intensive thirst.
The whole body cries out for water.
The physical agony of thirst is terrible beyond the power of words to describe.
Can you picture Jesus Christ on the Cross?
Short Pause
 His whole body was racked with pain,
His features swollen and bruised,
and His back all lacerated from the scourging.
No wonder Jesus had a parched mouth and a burning throat - and cried out, "I thirst."
Jesus was there on the Cross in our stead.
"We may not know,
we cannot tell,
what pains he had to bear,
but we believe it was for us he hung and suffered there."
Lets us Prayer
Silence
Parish Prayers}           266      272      275
Hymn              67