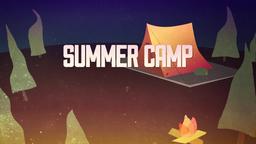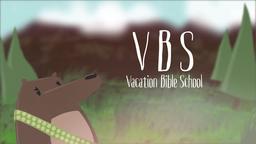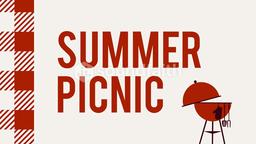 1 Corinthians 3:1-3, 16-17; Romans 12:1-2


Let's go back about 3000 years. You're living in Egypt, freshly married, and you and your spouse have heard stories about the God of the people of Israel up in Jerusalem. You heard He confronted Pharaoh to release His people from slavery. You heard that He showed Pharaoh that He is the only true God, the only God worthy to be feared, who shares His throne and glory with no one. He turned the world upside down it seemed like. You've heard that this God is not like the other gods that the nations around Israel worship. His people obey Him by worshiping and fearing only Him. His people obey Him by going through their fields at harvest time and leaving the leftovers for the poor and for foreigners temporarily living there so that they can be provided for. His people obey Him by revolving their entire lives around Him. So you two decide to take a trip to the Temple in Jerusalem…. The place where He is said to dwell and His people meet with Him. You enter the city; trying to interact with just one person who won't treat you like goat poop because they can just smell that you're not one of them. So you get as close as you are allowed to get within the Temple hoping things might be just as you heard about back home. What you see is just SHOCKING! You turn to your spouse and say, "This is nothing different than what we see back home and in any other place around them…they might even be worse." And all you can do is laugh at it all. Just laugh and wanna mock those stories you heard back in Egypt. Because these people don't live as if their God is the God Who wiped out Egypt, they don't treat the poor and foreigners with dignity and sincerity. You went to Israel, you went to Jerusalem, you went to the Temple and saw that they are no different than the rest of the world!
Which leads to our passage for the night
Background on 1 Corinthians' letter and the city of Corinth
-         Las Vegas on steroids re: morality.
-         "Corinthianize" = practicing sexual immorality
-         New York City re: business and trades

Read 1 Corinthians 3:1-3, 16-17
I.                   The Problem (vv. 1-3)
a.       They are people of the flesh, infants in Christ, still drinking spiritual milk when they should've been eating solid food …of the flesh…of the flesh…and behaving only in a human way.
b.      They looked no different than the rest of the world.
1.      Throughout 1 Cor. they are self-seeking babies, pastor-worshipers, lawsuit-infested, sex-whores, and spiritual gift abusers.
II.                The Temple (vv.16-17)
a.       "The Tabernacle represented God's royal tent. Its form and adornment marked it as a symbolic representation of the created cosmos over which God is sovereign as Creator and Lord…it stood for the center of the cosmos from which the Creator reigns, the place where the heavenly and earthly realms converged."~NIV Study Bible note on Tabernacle
b.      When people wanted to know a god or see their image they'd go to their temple.
c.       The world is looking to Christians to see what God looks like and they're seeing the same thing they anywhere else and God is profaned b/c of that.
d.      What do people see when they look to God's Temple on our campus?
1.      Self-seeking babies? Or people who look out for the interests of others?
2.      Pastor-worshipers? Or Jesus worshipers?
3.      Dealing with issues by crying to our RA? Or mature men and women of God who confront one another in love and humility with rebuke, corrections, encouragement and forgiveness?
4.      Reality porn shows? Or people who value purity and recognize that their bodies are not their own and that they were bought with a price?
5.      Arrogant spiritual gift abusers? Or people who do not think more than themselves than they ought to but rather in sober judgment recognizing that every good and perfect gift is a GIFT and is from the Lord?
So what now?
III.             The Solution (Rom. 12:1-2)
a.       What does a living sacrifice look like?
Show Picture from The Passion of the Christ, Gethsemane scene
·         This is what a living sacrifice looks like.
·         He knew Who He was as God's Son, why He came, and how it would go down.
·         He is the very mercy of God to base our offer of living sacrifice upon.
- He is the Temple that Christians look at to see Who God is as the world looks at Christians to see Who God is.
Conclusion Statement