Illustration  •  

Submitted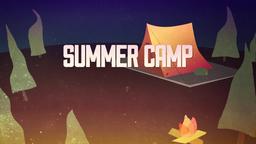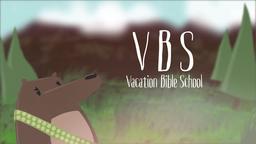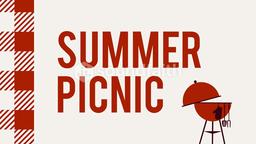 STEWARDSHIP
You may have heard the expression "use it or lose it," some recent research demonstrates its wisdom. New research has shown that a little Internet training can stimulate neural patterns and enhance brain function and cognition in older adults. Research has shown that as the brain ages, structural changes take place, including atrophy and decay, reduction in activity, and deposits, which affects thinking. Subjects in the study underwent an initial MRI to examine brain function, and then went home to conduct Internet searches for one hour a day for a total of seven days within a two-week period. Afterwards technicians performed a second scan.
The scans revealed brain activity was stimulated in areas controlling language, reading memory, and visual ability as well as more activity in areas controlling memory and decision-making. Study author and professor of psychiatry at UCLA said, "We found that for older people with minimal experience, performing Internet searches for even a relatively short period of time can change brain activity patterns and enhance function."
--Internet Use Changes Older Brains, http://news.aol.com/article/first-time-internet-use-alters-activity/723296, October 19, 2009, Illustration by Jim L. Wilson and Jim Sandell
One of the best ways to take every thought captive is to continually exercise our minds by using them.
Matthew 25:14-30 (NLT) "Again, the Kingdom of Heaven can be illustrated by the story of a man going on a long trip. He called together his servants and entrusted his money to them while he was gone. (15) He gave five bags of silver to one, two bags of silver to another, and one bag of silver to the last—dividing it in proportion to their abilities. He then left on his trip. (16) "The servant who received the five bags of silver began to invest the money and earned five more. (17) The servant with two bags of silver also went to work and earned two more. (18) But the servant who received the one bag of silver dug a hole in the ground and hid the master's money. (19) "After a long time their master returned from his trip and called them to give an account of how they had used his money. (20) The servant to whom he had entrusted the five bags of silver came forward with five more and said, 'Master, you gave me five bags of silver to invest, and I have earned five more.' (21) "The master was full of praise. 'Well done, my good and faithful servant. You have been faithful in handling this small amount, so now I will give you many more responsibilities. Let's celebrate together!' (22) "The servant who had received the two bags of silver came forward and said, 'Master, you gave me two bags of silver to invest, and I have earned two more.' (23) "The master said, 'Well done, my good and faithful servant. You have been faithful in handling this small amount, so now I will give you many more responsibilities. Let's celebrate together!' (24) "Then the servant with the one bag of silver came and said, 'Master, I knew you were a harsh man, harvesting crops you didn't plant and gathering crops you didn't cultivate. (25) I was afraid I would lose your money, so I hid it in the earth. Look, here is your money back.' (26) "But the master replied, 'You wicked and lazy servant! If you knew I harvested crops I didn't plant and gathered crops I didn't cultivate, (27) why didn't you deposit my money in the bank? At least I could have gotten some interest on it.' (28) "Then he ordered, 'Take the money from this servant, and give it to the one with the ten bags of silver. (29) To those who use well what they are given, even more will be given, and they will have an abundance. But from those who do nothing, even what little they have will be taken away. (30) Now throw this useless servant into outer darkness, where there will be weeping and gnashing of teeth.'