Paul's Prayer for the Colossians, Part 2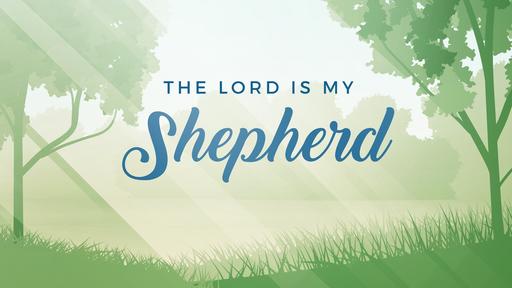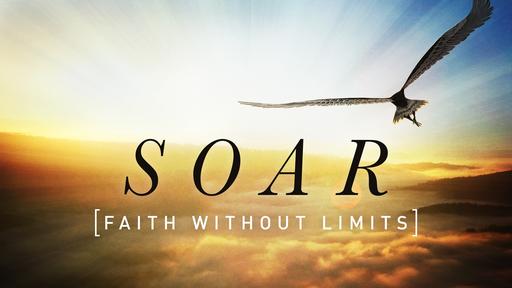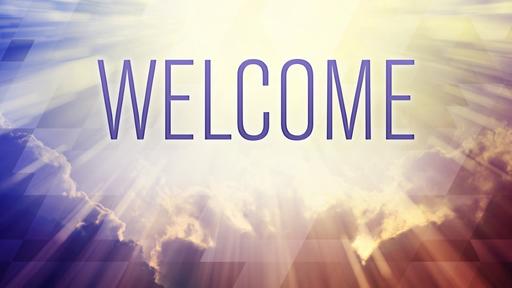 Colossians 1:3-18
Paul's Prayer for the Colossians
Prayer of Appreciation 3-8, 12-14
Prayer of Application 9-11
Prayer of Adoration 15-18
Colossians 1:9-11
Prayer of Application
Introduction
Proverbs19:2 says that "it is not good for a person to be without knowledge."
God says in Hosea 4:6, "My people are destroyed for lack of knowledge."
1Corinthians 14:20 warns us, "Do not be children in your thinking; yet in evil be babes, but in your thinking be mature."
Ephesians 4:13-14 tells us that lack of knowledge produces "children tossed here and there by waves, and carried about by every wind of doctrine, by the trickery of men, by craftiness in deceitful scheming."
Ephesians 4:18 describes unbelievers as "being darkened in their understanding, excluded from the life of God, because of the ignorance that is in them."
"Knowledge" (Gr. Epi-gnosis) means correct or precise knowledge.
The regular Greek word for knowledge is "gnosis".
"Gnosticism", the belief in higher mystical knowledge for the spiritual elite, was creeping into the churches and Paul combats it with the explanation of real knowledge
It literally means to be saturated and thus, controlled
Being "filled with the Spirit means to be controlled by the spirit
Everything we say, everything we do, everything we are should come from the knowledge of God and His will, His Word
1 Timothy 2:4 who desires all men to be saved and to come to the knowledge of the truth.
Ephesians 5:17 Therefore do not be unwise, but understand what the will of the Lord is. 18 And do not be drunk with wine, in which is dissipation; but be filled with the Spirit,
1Thessilonians 4:3 For this is the will of God, your sanctification
1 Peter 2:13-15 13 Therefore submit yourselves to every ordinance of man for the Lord's sake, whether to the king as supreme, 14 or to governors, as to those who are sent by him for the punishment of evildoers and for the praise of those who do good. 15 For this is the will of God, that by doing good you may put to silence the ignorance of foolish men—
1 Peter 4:19 Therefore let those who suffer according to the will of God commit their souls to Him in doing good, as to a faithful Creator.
1 Thessalonians 5:18 in everything give thanks; for this is the will of God in Christ Jesus for you.
'Ever know some one who was smart but lacked common sense? Or, do you know some one who may not be educated, but seemed to understand things and had wise words about living, etc?
"Wisdom" – using knowledge correctly
"Understanding" means a running together, a flowing together
Taking all the facts, knowledge and being able to put it together to understand the point of it all
"Spiritual" understanding" means this is understanding that comes from God
1 Corinthians 2:14 But the natural man does not receive the things of the Spirit of God, for they are foolishness to him; nor can he know them, because they are spiritually discerned.
1 John 5:20 And we know that the Son of God has come and has given us an understanding, that we may know Him who is true…
1 John 2:27 But the anointing which you have received from Him abides in you, and you do not need that anyone teach you; but as the same anointing teaches you concerning all things, and is true, and is not a lie, and just as it has taught you, you will abide in Him.
Matthew 16:13 When Jesus came into the region of Caesarea Philippi, He asked His disciples, saying, "Who do men say that I, the Son of Man, am?" 14 So they said, "Some say John the Baptist, some Elijah, and others Jeremiah or one of the prophets." 15 He said to them, "But who do you say that I am?" 16 Simon Peter answered and said, "You are the Christ, the Son of the living God." 17 Jesus answered and said to him, "Blessed are you, Simon Bar-Jonah, for flesh and blood has not revealed this to you, but My Father who is in heaven.
'People commenting on "Sinners in the Hands of an Angry God" clearly not understnding the message and their need of forgiveness
a.Maybe, to you, preaching and church is like a foreign language, you leave saying, "I don't get it." Maybe it is because you are not of the Spirit, you do not have the Spirit in you. The knowledge of salvation and the wisdom of faith is what you need this hour.
b.It's not enough to know who Jesus is, and to know facts about the bible, you must know Him as your Savior and Lord
"Walk" – conduct
John 15:1-8
John 15:16 You did not choose Me, but I chose you and appointed you that you should go and bear fruit, and that your fruit should remain, that whatever you ask the Father in My name He may give you.
Ephesians 2:10 For we are His workmanship, created in Christ Jesus for good works, which God prepared beforehand that we should walk in them.
Hebrews 13:15 Therefore by Him let us continually offer the sacrifice of praise to God, that is, the fruit of our lips, giving thanks to His name.
John 4:35-36 35 Do you not say, 'There are still four months and then comes the harvest'? Behold, I say to you, lift up your eyes and look at the fields, for they are already white for harvest! 36 And he who reaps receives wages, and gathers fruit for eternal life, that both he who sows and he who reaps may rejoice together.
Galatians 5:22 But the fruit of the Spirit is love, joy, peace, longsuffering, kindness, goodness, faithfulness, 23 gentleness, self-control. Against such there is no law.
&"increasing in the knowledge of God"
'Paul did not want them to have the knowledge of God so they could work out their systematic theology, or to win an argument in a theological debate. This speaks of an intimate knowledge
&Paul said in Philippians 3:10 that I may know Him and the power of His resurrection, and the fellowship of His sufferings, being conformed to His death,
Ron Owen: "This wasn't some spiritual death wish, it was an expression of love, he loved Him so much he wanted to know all about Him."
Genesis 4:1 Now Adam knew Eve his wife, and she conceived and bore Cain, and said, "I have acquired a man from the Lord."
Psalms 91:14 "Because he has set his love upon Me, therefore I will deliver him; I will set him on high, because he has known My name.
"Strengthened" (Gr. Dunamoumenoi from the word Dunamis) – Present Participle, which means continual action
"All Might (Dunamoo)" – every strength available
The words "strengthened", "might", and "power" mean the same thing, in essence, but the word for power here is a different Greek word (Gr. Kratos). With exception of one time it is always used of God's power
"Glorious" refers to His shekinah glory, a glory that show forth
Strengthened to do what, witness, preach, and live a good life?
&"Patience and Longsuffering"
These words meanings are very similar.
Patience is for enduring circumstances, and Longsuffering is for enduring people
Luke 8:15 But the ones that fell on the good ground are those who, having heard the word with a noble and good heart, keep it and bear fruit with patience.
Ephesians 4:2 with all lowliness and gentleness, with longsuffering, bearing with one another in love, 3 endeavoring to keep the unity of the Spirit in the bond of peace.
To live above with those we love
Oh that will be glory
To live below with those we know
Well, that's another story
Ron Owen: "Don't just grin and bear it, Gladly bear it; because Christ was longsuffering for us"