INTRODUCTION: Genesis 4:1-16 A. Jude 11 1. The...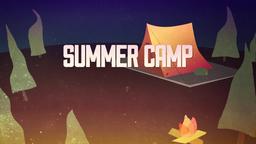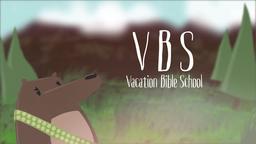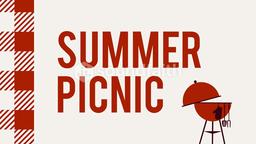 INTRODUCTION: Genesis 4:1-16
A. Jude 11
1. The word "woe" is a denunciation
2. Here Jude is condemning anyone who would go "the way of Cain"
3. Cain was a man who had HEART TROUBLE, he wanted to do things his own way, without any or little concern for what God wanted.
B. Proverbs 23:7
1. Man can never do better than his heart is good
a. Matthew 12:34-35
b. A man's heart, in the Bible sense, is a man's mind
c. A man is what he thinks
2. Matthew 15:18-20
a. It is what is on the inside that will make or break us
b. It is a impure mind that defiles a man
3. Matthew 23:25-28
a. The Pharisees were more concerned with outward appearances, than what was on the inside.
b. Many look good on the outside, but are dead on the inside
4. Therefore, we need to heed seriously Proverbs 4:23
a. We must give every effort to keep our hearts or minds pure
b. Our destiny depends on it
C. Because of the importance of our heart condition, let us consider the WAY OF CAIN, and discover what his heart problem led to.
DISCUSSION:
A. CAIN'S HEART PROBLEM LEAD TO VAIN WORSHIP
1. Genesis 4:3-5a
2. There are those who falsely contend that it doesn't matter how we worship God as long as we do it some way.
a. Many today, even in the church, are trying to change the pattern of worship in the New Testament
b. Many are trying to bring in the instrument, choirs, singing groups, hand clapping and hand waving, etc.
c. Worshiping God is not commendable, unless it is pleasing unto God.
d. Are we worshipping to please ourselves or God?
3. The Bible tells us that all worship is not pleasing unto the Lord.
a. Matthew 15:9
b. Thus, there is worship that is pleasing unto God and worship that is not
c. John 4:24
4. God had no respect for nor approval of Cain's worship
a. It was neither in truth nor spirit
b. God is more concerned in having us, than what we bring
c. 1 Samuel 15:22
5. Cain's attitude was: Please me first, God second
B. CAIN'S HEART TROUBLE LED TO ANGER
1. Genesis 4:5b
2. When Cain realized that his worship was not pleasing to God, he didn't change, he got mad.
a. He had no sorrow for sin
b. Cain was resentful and pouted, instead of being penitent
c. Too many are like this in the church today
3. This anger of Cain shifted to his brother
a. Isn't that the way people usually act, when they do wrong they get mad at somebody else.
b. Anger and ill-will are like a swarm of killer bees, they attack the victim with no mercy
c. Who does anger honor?
1) The Prince of Peace?
2) Or, the prince of this world?
4. Cain had no reason to be angry, he had no one to blame but himself
a. Job 19:29
b. Ecclesiastes 7:9
5. It is true that we will all get angry from time to time, but …
a. Ephesians 4:26
b. Uncontrolled anger leads to even more sin, in the case of Cain it was murder
C. CAIN'S HEART TROUBLE LED TO HIS REFUSAL TO LISTEN TO GOD
1. Genesis 4:7
2. The Lord warned Cain, but he refused to listen
3. Many today are refusing to heed the warning of God
a. Matthew 13:13-15
b. Jeremiah 5:21
4. Jeremiah 10:23
D. CAIN'S HEART PROBLEM LED TO MURDER
1. Genesis 4:8
2. Cain's heart problem grew worse and worse
a. It began with vain worship, moved to anger;
b. His heart was ever hardening, and now, it came to the point of murder.
3. Most people would be appalled at this action of Cain
a. But consider 1 John 3:15
b. Are we murderers?
E. CAIN'S HEART PROBLEM LED TO DECEIT AND DISHONESTY
1. Genesis 4:9
2. Evil hearts causes sin to multiply
3. Cain tries to cover his tracts
a. Numbers 32:23
b. You might be able to hid it for a while, but sooner or later it will be made manifest
4. Note too that when one lies about an action, he knows it is wrong, or he wouldn't lie
5. John 8:44 …those who are involved in deceit and dishonesty are children of the devil
F. CAIN'S HEART PROBLEM LED TO PUNISHMENT
1. Genesis 4:11-12
2. Cain failed to count the cost of his actions
a. He, like so many, forgot … Romans 6:23
b. Hosea 8:7
c. Galatians 6:7-8
3. Punishment awaits all the disobedient … Romans 2:8
G. CAIN'S HEART PROBLEM BROUGHT A HEAVY BURDEN
1. Genesis 4:13
2. Unforgiven sin is a load too heavy for ANY man to bear
3. Matthew 11:28-30 … Many realize this too late
4. Cain lived in the bitterness of Romans 6:23, instead of the blessings of – Romans 8:1
5. Don't try to bear the load yourself, it more than you can bear
H. CAIN'S HEART TROUBLE LED TO SEPARATION FROM GOD
1. Genesis 4:16
2. It was a sorrowful day for Cain when he left the presence of the Lord
a. This is where heart problems ultimately lead, away from God
b. Isaiah 59:1-2
3. We need to remember Jude 24
CONCLUSION:
A. Jude 11
B. May we never follow the way of Cain