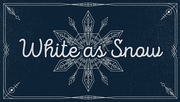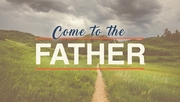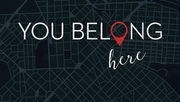 Two things people do not want to experience: Suffering and submission.
Peter's theme throughout the book of 1st Peter:
1. We are born again because of Jesus Christ's resurrection from the dead (1:3)
2. Because we believe in Christ, we are going to go through trials (1:6)
3. Therefore, we need to prepare for action (1:13), and be holy (1:15)
4. Holiness means getting rid of our worldly inclinations (2:1) and realizing that we are priests of Jesus Christ (2:9).
5. And as priests we are to make sure our conduct is honorable among everyone (2:12)
6. We keep ourselves honorable by submitting to those around us (2:13; 2:18; 3:1; 3:7; 3:8)
7. When we submit to others we are going to suffer because of it (2:20)
8. Our suffering comes because as Christians, that is what we have been called to do (2:21)
9. And we have been called to suffer because Jesus suffered (1:11; 2:21; 3:18; 4:1; 4:13;
10. When we suffer we are to do so in the same way Jesus suffered (2:21)
a. He commited no sin when he suffered (2:22)
b. There was no deciet in him when he suffered (2:22)
c. He did not revile when he suffered (2:23)
d. He did not threaten when he suffered (2:23)
In our passage today and throughout the rest of the book, Peter continues this theme
The last thing people want to do is submit. Throughout history, the struggle with submission has destroyed families, caused wars and brought suffering to the world. The Bible is full of the accounts of those who chose not to submit, but rather to rebel.
· Satan, who was once a shining angel, chose not to submit, but turn from God.
· Adam chose not to submit to God, but ate the forbidden fruit.
· The people of the world chose not to submit to God's message of repentance from Noah and perished in the flood.
· Pharaoh refused to submit to Moses' cry for the Israelites to be set free from bondage and his lack of submission brought chaos and death to the Egyptians.
· Moses did not submit to God's promises and was not allowed to enter the promise land.
· King Saul disobeyed and did not submit to God's commands for proper leadership and was removed from the throne.
· King David did not submit to God's plan for his life and instead of leading his men into battle, he stayed home where he committed murder and adultery.
On and on the struggle with submission continue throughout the Bible and throughout history.
Even today, because of our sinful nature-- or what the Bible calls "The flesh" we struggle with submission. We don't want to be subject to anyone--partly because when we do, we are going to suffer for it. Someone will always take advantage of us.
In our passage today, and over the past several weeks, The apostle Peter, through the inspiration of the Holy Spirit, knew that people struggle with the issue of submission—or as he puts it, being "subject" to another.
For several weeks we have heard the message, "Be subject"
2:13—"Be subject for the Lord's sake to every human institution.
2:18—"Servants, be subject to your masters.
3:1—"Wives be subject to your own husbands"
In 3:7 Peter tells husbands, "Likewise" understand your wives and honor them – and while Peter doesn't directly tell husbands to be subject to their wives, he implies that in order to understand them and honor them, submission is necessary.
In 3:8 Peter writes, Finally, all of you, have unity, love a tender heart and a humble mind. Again, while not directly using the words "be subject" he implies that in order to do these things, one must learn to submit.
And in chapter 5:5 He instructs those who are younger to be subject to the elders, or the pastors.
Why is Peter so obsessed with Christians being subject to one another? The answer is found in verse 22 of chapter 3.
"Jesus Christ, who has gone into heaven and is at the right hand of God, with angels, authorities, and powers having been subjected to him."
Why did Peter remind us to be subject, be subject, be subject over and over again? He knew that being subject meant putting Christ first. And he also knew that someday every person, every power, every angel, every authority will be subject to Jesus Christ himself.
The apostle Paul said it this way in Philippians 2:9,10:
"Therefore God has highly exalted him (Jesus) and bestowed on him the name that is above every name, so that at the name of Jesus every knee should bow, in heaven and on earth and under the earth, and every tongue confess that Jesus Christ is Lord, to the glory of God the Father."
Peter is showing us that being subject to others is earthly practice for our heavenly calling—someday we will all be in total subjection to Jesus Christ himself. And when that occurs, when we finally come under complete subjection to Jesus Christ, there will be no more sorrow and no more sin (Revelation 21:4). But until then, suffering is going to continue when you are submissive and put Christ first in your life.
Let's look at our passage today. Follow along with me as I read 1 Peter 3:13-22.
---
Peter begins by making a statement of general knowledge, that is, "If you are subject to others, who is going to harm you?" (3:13).
To the early church, Peter is saying, "if, as a believer in Christ, you choose to do good and submit, who can really harm you? They might tie you to a stake and burn you, they might throw you to the lions that devour you, they might throw you into a vat of hot oil. But they can't harm you because you'll end up in heaven. Those who live for heaven have an entirely different perspective on life because they are able to take a lot more things a lot less seriously. If you're living for earth, for an easy life, you'll be miserable. If you seek the kingdom of God, if you live for heaven, you'll find that, although people may hurt you, no one can harm you.
If you're subject to the rulers and authorities, they aren't going to harm you.
If you're subject to your employer, he isn't going to harm you.
If you're subject to your husband, he's not going to harm you.
But we all know that even when we submit and do what is good, some people are just plain evil or perhaps simply uncaring. No matter how good we are, people still take advantage of us. Peter knew this too and that's why he wrote the next verse,
"But even if you should suffer for righteousness sake, you will be blessed."
When you do what God commands you to do, and in this case it is to "be subject." When you follow God's plan for your life--and you still suffer, Peter says that you will be blessed. Do you know what it means to be blessed? Let me tell you first what it doesn't mean. It doesn't mean that you will be happy all of the time. Being blessed doesn't mean that you'll have lots of money. Being blessed doesn't mean that you will always have a job or that you life will go perfectly here on earth, no: Being blessed means you receive God's favor--God is on your side and in the end, God's side wins.
The apostle Paul said in Romans 8:31 -- "If God is for us, who can be against us? He continues in 8:35,37 by saying, "Who shall separate us from the love of Christ? Shall tribulation, or distress, or persecution, or famine, or nakedness, or danger or sword...No, in all these things we are more than conquerors through him who loved us"
So we are blessed by God, no one can stand against us, nothing shall separate from Christ's love and we are more than conquerors through Christ. And because of those promises, Peter continues back in 3:14 by saying,
"Have no fear of them, nor be troubled..." Who is "them". Peter is talking about those people who take advantage of your submission.
You see, people will take advantage of you as you try to live your life as a righteous follower of Jesus Christ.
It might be a policeman who pulls you over and harasses you when you are not doing anything wrong.
It might be your employer who could care less about you as a person
It might be your husband, who treats you poorly as you are trying to live your life for Jesus Christ.
People will take advantage of you when you work at following Christ, but Peter says don't fear them and don't be troubled--instead, "in your heart honor Christ the Lord as holy" (3:15). When you do that, when you honor Christ, those same people who mistreat you will look at you and wonder, "What in the heck is up with this person?" "Why are they acting so joyful?" "Why do they have hope?" And Peter says, that they will ask you those questions, and when they do, be ready to give them an answer--what is the answer you should give them?
Look at chapter 1:8,9
"Though you have not seen him, you love him. Though you do not now see him, you believe in him and rejoice with joy that is inexpressible and filled with glory, obtaining the outcome of your faith, he salvation of your souls."
The reason you have hope is because you love Jesus Christ and you believe in him--and what do you believe? That he has provided salvation for your soul. He has forgiven your sins and his grace is sufficient for you. And Peter says, that is what you are to gently and respectfully (3:15b) tell those who try to harm you. They might even look at you like you are nuts.
But when you do that, God says you will have a good conscience--in other words you can sleep at night knowing that you have done all you can to serve Jesus Christ and the problems and trials you are facing are not of your own doing.
Peter goes on to tell you that because you're a Christian you're going to be slandered (3:16). Do you know what slander is? It is when someone says something that is false and it damages your reputation. Peter says, get ready, it's going to happen--When you are subject to those around you, when you are submissive like Christ, you're going to be slandered--not only that, you're going to be reviled. Revile means to be criticized in an abusive or angrily insulting manner.
But remember this, these things are going to happen to you because of your "good behavior in Christ." You will be slandered and reviled not because you're some kind of an obnoxious Christian, no you will be slandered and reviled because you have hope in Jesus Christ and because you are gentle and respectful to those around you. And when you exhibit good behavior in the name of Jesus Christ and those people slander and revile you for it, verse 16 says that they will be "put to shame." Literally, it means they will "blush" with shame.
Peter continues (3:17) by saying, You know what? "It is better to suffer for doing good, if that should be God's will, than for doing evil." For some reason God sometimes allows us to suffer, even when we're doing good-- It has been the case through all of history.
In the Old Testament, Joseph suffered for doing good and refusing the advances of Pharoh's wife.
Job, who the Bible describes as "blameless and upright, one who feared God and turned away from evil" suffered and lost all of his children and all of his possessions.
John the Baptist lost his life and was beheaded, simply for serving God.
And many of you have suffered, even when you have served Christ, and you cry out "Why me Lord?" "What did I do to deserve this?
But why is it better to suffer for doing good? Peter gives the answer in the next verse, (3:18):
"For Christ also suffered once for sins, the righteous for the unrighteous, that he might bring us to God, being put to death in the flesh but made alive in the spirit,"
Why is it better to suffer for doing good? Because when we do, we are following in the path of Jesus. While we may not understand why we suffer we can certainly look to Jesus and see why he did. We're told that he suffered so that we might be able to come to God. Without the shedding of blood, there is no forgiveness of sins (Hebrews 9:22). And Jesus' death on the cross made it possible for your sins and mine to be washed away.
The righteous for the unrighteous (3:19). That means that the sinless, righteous Jesus took all of your sin upon himself and in return he gave you his righteousness. Paul says it this way in 2 Corinthians 5:21:
"For our sake he made him to be sin who knew no sin, so that in him we might become the righteousness of God."
When Adam first sinned in the garden our direct access to God was completely cut off, because it is impossible for sin to exist in the presence of God. And when Adam sinned, God immediately setup a rescue plan for all of mankind, otherwise all people would go to hell and have no hope of eternity with God. And that plan was for God to become a man and die in our place--and so the entire theme of the Bible is God telling humankind of his plan. That if they put their trust in the Messiah, and believe that his shed blood will save them from their sin, all of their sins will be forgiven and they will spend eternity with the Lord.
And so when you believe in Jesus Christ and put your trust in him, he removes your sins and immediately covers you with his righteousness, even though you are not righteous in yourself, or by anything you have done on your own, Jesus covers you and when God looks at you, he sees the righteousness of his son Jesus and he says, Welcome to eternity.
And when you believe in Jesus Christ, Peter says that you are "Made alive in the spirit" (3:18).
No longer does our flesh have control over us--we are alive in the spirit and Peter says that this is the message God has been trying to get through to people from the very beginning. Even in the days of Noah God tried to warn people that there is forgiveness of sins if only they will turn to God and believe in his rescue plan. Through Noah, the Holy Spirit preached Christ to those who were perishing and yet only eight people believed.
When Peter uses the word Baptism in verse 21 he is referring back to being made alive in the spirit--he means being "baptized in the spirit" not water baptism. The apostle Paul says in 1 Corinthians12:13,
"For in one Spirit we were all baptized into one body--Jews or Greeks, slaves or free--and we were all made to drink of one Spirit."
And so this is what saves you, when you place your belief in Jesus Christ you are immediately baptized in the Holy Spirit. God's Spirit now resides in you and Christ's resurrection sealed the deal for us. If Christ had not been resurrected, then, as Paul says, "Your faith is worthless and you are still in your sins." In fact, if Christ has not been raised from the dead, then all of the preaching we do here is in vain, worthless.
And because we are saved Peter says that we now have a good conscience (3:21). That means, "Lord, I am working to be submissive and I'm suffering for it, but I'm trusting you to get me through this."
But Christ is risen and Peter tells us that he is now in heaven, at the right hand of God. And all the angels, authorities and powers are subjected to him.
And this is the beauty of this entire passage--it all comes back to Jesus. All the suffering, all the pain, all the grief and inconveniences you experience here on earth are showing you that you can look to Jesus. He hasn't forgotten you. The writer of Hebrews 7:25 says this about Jesus as he sits in heaven at the right hand of the Father:
"Consequently, he is able to save to the uttermost those who draw near to God through him, since he always lives to make intercession for us."
And so when you submit to others in the name of the Lord, and when you suffer, you can take heart in knowing that Jesus did the same--he knows everything you are going through--there are no surprises--nothing catches him off guard. And as you strive to be holy, even through your submission and suffering, God has this message for you today:
It's found in 1 Peter 5:7:
"Humble yourselves, therefore, under the mighty hand of God so that at the proper time he may exalt you, casting all your anxieties on him, because he cares for you."