Myths and old wives' tales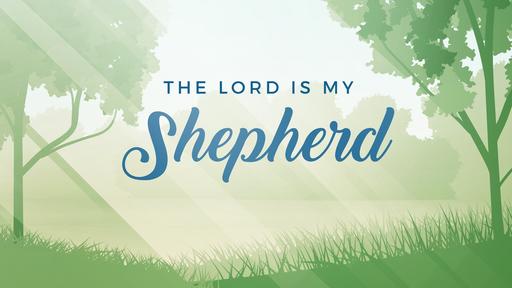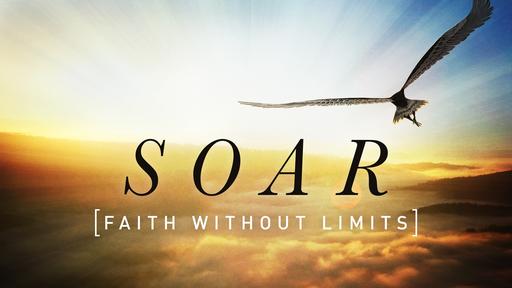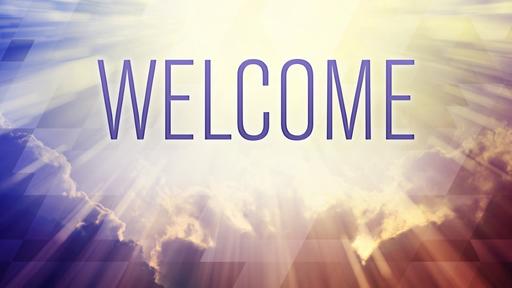 | When I look up to the starsThere's a burning deep inside meAnd I feel a power growing in my soulThere is something I can senseDeep within, a dream to guide meAnd I know that I reaching for my goal I can do anything at allI can climb the highest mountainI can feel the ocean calling wild and freeI can be anything I wantWith this hope to drive me onward If I can just believe in me  When the skies are dark and greyWe still know the sun is shiningThough it's out of sight, its light is glowing stillAnd as long as I believeThere is nothing I can't wish forNot a dream that I'm unable to fulfil  I can do anything at allI can climb the highest mountainI can feel the ocean calling wild and freeI can be anything I wantWith this hope to drive me onward If I can just believe in me |
|  Yahoo! SearchSearch:Welcome, h.e.paynter@btint...[Sign Out, My Account] ASU ! Would your god punish me in the afterlife for being agnostic?
I do respect almost all modern religions.
Please tell me what religion you follow also.! Answer
by Metaphysical Sciences I believe that at the end, there are many possibilities of what will happen, heaven being one of them. If you are a good person, then that's what matters- if you are going to be reincarnated, then you will be in a higher form, if there is heaven, then you will go to heaven. If your matter disolves into the universe, then what is lost? Nothing, if you are trying to be the best person you can be.

Personally, I believe that God is kind, and that every possibility will happen, to some extent. So if you are kind, then God would treat you as what you are- a beautiful, spiritual being and child of God. It all comes down to what is lost by being a good person?

I believe in energy, that cannot be created or destroyed, and that God is everything, and that we create our own realities. I believe that we create our own hell, but that there is a place of light and love to go to.   |

We had Cassity Jan. 14, 2007. He was so happy. He filmed the whole thing complemented me. I had a great delivery and he was there for me in every way. Well about 2 months later is when the put downs started. Small ones at first. Like Can you do anything right. ANY normal person can do that. WHY cant you do two things at once YOU will never get your license. I took a small seperation lasting only 2 days because i needed a break on march 2007 and we were fine when i got back. He would never discuss the problems with me or pretty much communicate with me at all. It was to much of a hastle to him i guess. Things were good for about a month or two. And then it started again. He started puting down my family. We barely ever saw them anymore. Soon it was only dylan I would see for weeks and months at a time. I was very lonely and very depressed.
This was about Oct. and the insults had gotten really bad. They were now your stupid, Your never going to amount to anything. I hope our daughter ends up nothing like you. I felt so worthless and ugly. I felt stupid. I had finished highschool finally and was waiting for it to come in. I started working and soon had a miscarriage. I asked him if I could quit my job and he made me feel like **** for it even though he knew the reason. It was like losing a baby didnt mean anything to him at all. I did quit my job, but felt so guilty for it. Like I was a loser. I have a hard time remember things and he would use this againstme when we faught and say i didnt remember what really happen. And call me a liar constantly like I didnt remember what i said or he had said. I have a hearing and seeing impearment as well and one of his favorite things were to look me in the eyes with a evil look and call me blind deaf and stupid.
***
So I called [my aunt] that night. She came and picked me up. Three weeks later we were back together. I had begged him back. I felt like I could never find any better.
***
I got over it. I felt like i would die without him.

| Welcome, h.e.paynter@btint...[Sign Out, My Account]Hmmm... ! My dad always tells me I'm obese?
I'm 13, 5'2'' and 130 lb. I know I'm fat, and even my BMI says I'm on the verge of being overweight. My dad always tells me to exercise, and then he starts lecturing me about obesity, and how I'm going to be obese. It got on my nerves long before today, and I already have really low self esteem. On the outside, I make it seem like I don't care about my weight, but on the inside, I just want to break down and cry. I'm starting to really question my self image, and wonder if I'm really as fat as he says I am. I heard one of my supposed "friends" in the halls talk with her other friend saying how I'm really fat. I feel like no one really likes me because I'm fat, and that they talk about me a lot. I always catch my self comparing my body to those who are thin and those who are more... bulky than me. How can I boost my self esteem, and stop allowing people to bother me about my weight?  |
How to read Paul
Myths and genealogies, old wives tales
Other refs
1 Tim 1:3
1 Tim 4:7
2 Tim 4:4
What were they?
Don't know
Something untrue
'they will turn their ears away from the truth and turn aside to myths'
Something that was unhelpful in the church
'these promote controversies rather than God's work'
What stories do we live out of today that are unhelpful?
Postmodernity
Everyone has own story
Everyone's story equally valid
Suspicion of metanarrative
What unhelpful/ frankly untrue stories are around today?
Do we give them any credence?
Stories of unwarranted optimism
You're worth it!
You can do anything you want
Stories of unwarranted pessimism
Often personal stories 
You'll never be any good at anything
You'll never get married
People can speak curses over our lives and they can have power
Eg domestic abuse story
Stories of an unbiblical God
Explain – God reveals himself in Scripture. Any story about God must tally with what we know from scripture.
Yahoo answer
In response to all this, Paul give us his story
Contains truth about God
1 Tim 1:15 Christ Jesus came into the world to save sinners
1 Tim 2:5 There is one God and one mediator between God and men, the man Christ Jesus, who gave himself as a ransom for all men
Avoids unwarranted pessimism
1 Tim 1:11 the glorious gospel… which he entrusted to me
v14 The grace of our Lord was poured out on me abundantly
Avoids unwarranted optimism
Makes no bones about his own sinfulness
Paul would not say 'I can do anything I want…' and he would certainly say he's not worth it!
v13 even though I was once a blasphemer and a persecutor
v15 to save sinners – of whom I am the worst
What should we learn?
What story are we living out of?
Do we have an inflated opinion of our goodness? Or our usefulness?
Have we listened to lies about ourselves and forgotten that we are created in the image of God – and are inherently valuable for that reason?
Instead, let's -
Make our story part of God's story
Be unashamed to speak the truth about God
Tell our stories of what God has done for us

|  3As I urged you when I went into Macedonia, stay there in Ephesus so that you may command certain men not to teach false doctrines any longer 4nor to devote themselves to myths and endless genealogies. These promote controversies rather than God's work—which is by faith. 5The goal of this command is love, which comes from a pure heart and a good conscience and a sincere faith. 6Some have wandered away from these and turned to meaningless talk. 7They want to be teachers of the law, but they do not know what they are talking about or what they so confidently affirm.   |