Illustration  •  

Submitted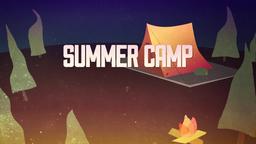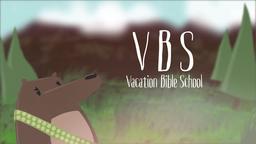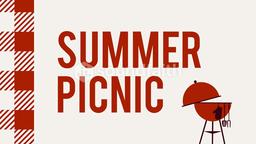 The pathology report confirmed Darrell & Kathryn's worst nightmare, Kathryn had stage 3C Papillary Cirrus, a high grade cancer. The doctor outlined an aggressive approach of treatment and they consented. Soon, the hospital would release her to go home for a week, and then they'd begin phase two of the treatment: chemotherapy. On Saturday, Darrell did something that he knew he shouldn't do, he went online and typed "Primary Peritoneal" into a search engine. He was overwhelmed with the results, 100% terminal!
Kathryn reacted to the second treatment of chemotherapy. She became violently ill--vomiting, diarrhea, difficulty breathing—the works. Is this what life is going to be like? Darrell thought. I don't know if I can do this. Darrell hit a wall. He didn't know what else to do, so he prayed. "Give me strength God," he prayed, "I can't do this on my own." There was plenty in Darrell's life that he couldn't change. He couldn't change the fact that Kathryn had a terminal form of cancer, or that if the disease didn't kill her, it looked like the cure would. He couldn't change his own limitations. He wasn't a nurse, he didn't know how to be a nurse, and he didn't know if he had the strength to be a nurse anyway. Darrell needed the courage to change what he could. But most of all, Darrell needed wisdom. In this moment, he didn't know if he should try to keep her at home or whether he should take her back to the hospital. There would be psychological consequences in taking Kathryn to the hospital; it would be taking a step backward. Darrell knew that it could crush her morale. What should he do?
Darrell prayed for wisdom.
They admitted Kathryn into the hospital and Darrell stayed until almost midnight, and then went home to get some rest. At 1:00 am the hospital called. They'd moved Kathryn to the ICU because of shortness of breath and a very low heart rate. "There's no reason for you to come in," the nurse said, "we just wanted you to know. She's in good hands." Darrell drifted back to sleep only to be awaken 3 hours later. "Your wife has thrown two massive emboli—blood clots, we need your permission to do a procedure on her. If we do, there is a 10% chance she won't make it." The nurse said. "What if we do nothing?" Darrell asked. "If you do nothing, she will die."
Darrell consented, got dressed and went to the hospital as fast as he could. He didn't know if he'd ever see his wife again. By 10:00 am, the doctor came to the waiting room to give Darrell the verdict. "God must be looking out for Kathryn," The doctor said. "Why do you say that?" Darrell asked. "If she had not been admitted when she was, you would not have had time to get her here when this happened. She would have died."
--Soul Shaping: Disciplines that Conform you to the Image of Christ, Chapter 1 Illustration by Jim L. Wilson. For more information on Soul Shaping, go to www.soulshaping.net
I suppose you could mark this event down as coincidence. Not me. I believe God answered Darrell's cry for wisdom and led him to do the right thing.
James 3:13 (HCSB) "Who is wise and has understanding among you? He should show his works by good conduct with wisdom's gentleness."