Illustration  •  

Submitted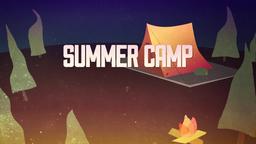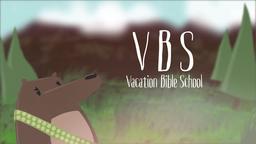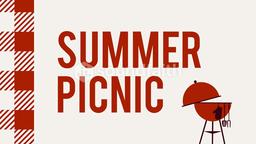 Tammy had a hard time finding the school building many mornings, resulting in truancy. Up until 10:00 pm, the night before graduation, it didn't look like she'd graduate, but at the final hour, she turned in her missing assignments and graduated with her classmates.
At her graduation, Ron was shocked to see her walk in with the valedictorian and class president. What he didn't know was that the school administrators had asked her to sing the National Anthem. As she approached the microphone to sing, the five-thousand people in attendance went wild. Tears formed in Ron's eyes, he was proud of his little girl. He wasn't going to let everything else that was going on in her life rob him of this moment of pride. He relished it. He deserved it.
A local amusement park had a talent show, which Tammy won, hands down. "She's the most talented person we've heard in twelve years" the organizer of the event said, and then offered her a job singing and being an ambassador for the park. She took the job, but was fired a week later for coming to work late and neglecting her duties. That was fine with her; she got another job singing with a band from the area and started playing the local nightclub scene. That's when it happened. She started using marijuana, but she soon graduated to harder drugs.
She was married for the first time, while she was four months pregnant. "For the sake of the baby" Ronald helped Tammy and her new husband establish themselves. He put a $10,000 down payment on a furnished mobile home. Soon, her husband bailed, but she replaced husband #1 with a live-in boyfriend, who returned her kindness by knocking her up again.
The drugs continued. Problems escalated. Child Protective Services removed the children from the home due to neglect and Animal Control took their dog away for the same reason. Tammy's Mother-in-law hired a lawyer and got custody of the children. Ronald paid $2500.00 to clean the trailer—it was a mess, dog feces everywhere. They'd stripped its appliances, even the air conditioner and sold these things for drug money. Ronald paid another $1500.00 to get out of the contract.
Ron prayed. He was desperate for wisdom. He needed to know when helping isn't helping. He wasn't a wealthy man. $14,000 was a significant amount of money, but he didn't want to see his little girl live like this either. Should he just accept the situation, or was there something else he could do?
As he prayed, he knew that he couldn't change his daughter. He had no control over her drug addiction, inability to hold a job, dishonesty, inability to care for her own children, lack of spiritual concern or ability to support herself.
Tammy's third marriage ended like the other two and she is living with another man. "But the reality is that she is still our daughter and they are still our grandchildren." Ron says. The oldest grandchild just joined the Marines. When he heard the news, Ron was proud. Actually, he hadn't been that proud in years, not since his daughter sang the National Anthem at her graduation.
But he also knew there were some things that he could do and he prayed for the courage to do them. After her second marriage failed, she came home to live with them. Ron and his wife saw that she got some counseling and encouragement. They saw that she saw a doctor, who diagnosed her as a manic-depressive and began treating her for her problem.
Ron also prayed for wisdom. He knew that he and his wife had done the best they could with all three of their girls. One of them is wayward. There's nothing they could do to change that, but they could see that they didn't enable her disease. They breathe a prayer for wisdom every time she asks for something else, and God answers their prayer.
"Our lives and commitment to God must continue," Ron says, "We cling to each other, and we cling to our faith."
Sometimes that's the wisest thing a person can do.
--Soul Shaping: Disciplines that Conform you to the Image of Christ, p. 125-6 Illustration by Jim L. Wilson. For more information on Soul Shaping, go to www.soulshaping.net
James 3:13 (HCSB) "Who is wise and has understanding among you? He should show his works by good conduct with wisdom's gentleness."