ESCAPE FROM FRUSTRATION January 2, 2010 As we...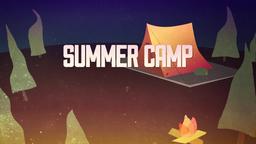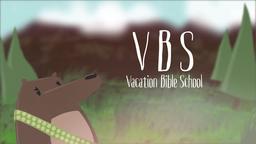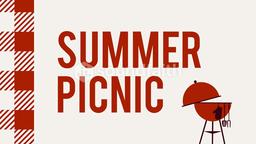 ESCAPE FROM FRUSTRATION
January 2, 2010
As we come into the New Year how do we escape the frustrations of the prior year?
We first have to look into the reason for the frustration?
Is the frustration a misunderstanding in a person, theme or physical limitation?
This morning I would like to look to God to help us start this year out with the right thought and actions.
Ecclesiastes 6:1-12
There is an evil which I have seen under the sun, and it is common among men: 2 A man to whom God has given riches and wealth and honor, so that he lacks nothing for himself of all he desires; yet God does not give him power to eat of it, but a foreigner consumes it. This is vanity, and it is an evil affliction.
3 If a man begets a hundred children and lives many years, so that the days of his years are many, but his soul is not satisfied with goodness, or indeed he has no burial, I say that a stillborn child is better than he— 4 for it comes in vanity and departs in darkness, and its name is covered with darkness. 5 Though it has not seen the sun or known anything, this has more rest than that man, 6 even if he lives a thousand years twice—but has not seen goodness. Do not all go to one place?
7 All the labor of man is for his mouth,
And yet the soul is not satisfied.
8 For what more has the wise man than the fool?
What does the poor man have?
Who knows how to walk before the living?
9 Better is the sight of the eyes than the wandering of desire.
This also is vanity and grasping for the wind.
10 Whatever one is, he has been named already,
For it is known that he is man;
And he cannot contend with Him who is mightier than he.
11 Since there are many things that increase vanity,
How is man the better?
12 For who knows what is good for man in life, all the days of his vain life which he passes like a shadow? Who can tell a man what will happen after him under the sun?
Ecclesiastes 1:9-10
9That which has been is what will be, That which is done is what will be done, And there is nothing new under the sun.
10 Is there anything of which it may be said, "See, this is new"? It has already been in ancient times before us.
James 4:14-15
14 whereas you do not know what will happen tomorrow. For what is your life? It is even a vapor that appears for a little time and then vanishes away. 15 Instead you ought to say, "If the Lord wills, we shall live and do this or that."
James 4:17
17 Therefore, to him who knows to do good and does not do it, to him it is sin.
Philippians 3:13–16
13 Brethren, I do not count myself to have apprehended; but one thing I do, forgetting those things which are behind and reaching forward to those things which are ahead, 14I press toward the goal for the prize of the upward call of God in Christ Jesus.
15 Therefore let us, as many as are mature, have this mind; and if in anything you think otherwise, God will reveal even this to you. 16 Nevertheless, to the degree that we have already attained, let us walk by the same rule, let us be of the same mind.
James 5:7
7 Therefore be patient, brethren, until the coming of the Lord. See how the farmer waits for the precious fruit of the earth, waiting patiently for it until it receives the early and latter rain.
All we have that is promised for our lives is today not tomorrow or next week, Jesus wants to have a personal relationship with you.
Please accept with me this morning the newness of God. If you do not know Him it is simple this year can be your year, just say a simple prayer and ask Jesus to come into your heart and be reborn today.