SERMON 2 Chronicles 15 v1 to v9 GETTING BACK ON THE RIGHT TRACK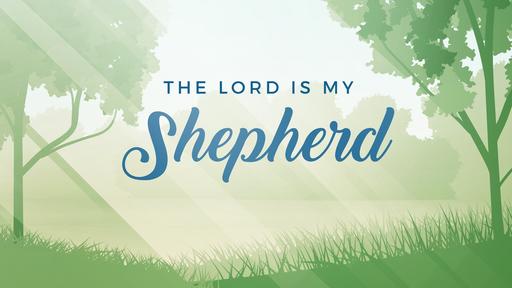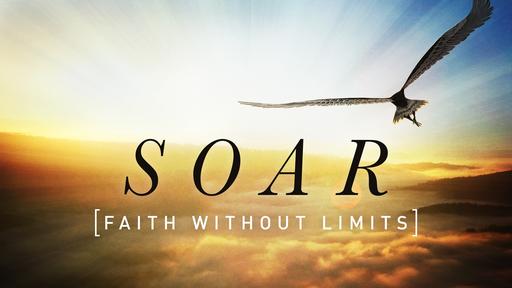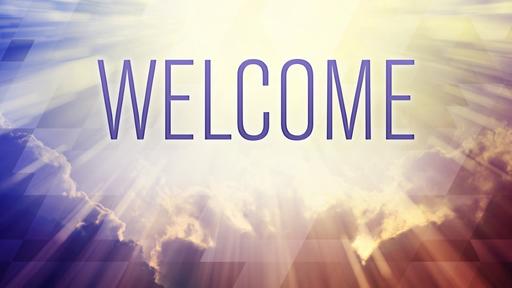 2 Chronicles 15:1-7  - I GOT JESUS & SO I CAN'T GIVE UP!   HOW TO GET BACK ON TRACK!
2 Chronicles 15:1-7  - I GOT JESUS & SO I CAN'T GIVE UP!   HOW TO GET BACK ON TRACK!
HOW TO "WIN" IN 2010
"Getting Things Done"
1.      For and In the Kingdom
2.      For and In the Church
3.      For and In the Family
4.      For and In One's Personal Life
·        This will equip one for getting things done in the many other areas of our lives (i.e., on the job, in business,  etc.)
Golf analogy – correcting a swing flaw.  Big changes often are needed and they feel weird at first. You must continue them until they become a habit. Then it becomes natural.


2 Chronicles 15:1-15 (NKJV)
1 Now the Spirit of God came upon Azariah the son of Oded.
2 And he went out to meet Asa, and said to him: "Hear me, Asa, and all Judah and Benjamin. The Lord is with you while you are with Him. If you seek Him, He will be found by you; but if you forsake Him, He will forsake you.
3 For a long time Israel has been without the true God, without a teaching priest, and without law;
4 but when in their trouble they turned to the Lord God of Israel, and sought Him, He was found by them.
5 And in those times there was no peace to the one who went out, nor to the one who came in, but great turmoil was on all the inhabitants of the lands.
6 So nation was destroyed by nation, and city by city, for God troubled them with every adversity.
7 But you, be strong and do not let your hands be weak, for your work shall be rewarded!"
8 And when Asa heard these words and the prophecy of Oded the prophet, he took courage, and removed the abominable idols from all the land of Judah and Benjamin and from the cities which he had taken in the mountains of Ephraim; and he restored the altar of the Lord that was before the vestibule of the Lord.
9 Then he gathered all Judah and Benjamin, and those who dwelt with them from Ephraim, Manasseh, and Simeon, for they came over to him in great numbers from Israel when they saw that the Lord his God was with him.



The southern kingdoms of Judah and Benjamin had long been following after false gods and ignoring their relationship with the one true God (v. 3). We find in verse 4 that in their distress however, they turned to the Lord. Times were desperate for them (v. 5 & 6). And in these desperate times, desperate measures were needed to right the ship.
For some of us, there may be times that our Christian walk, like a golf swing gets a little out of whack. Maybe a lot out of whack. When that happens we need to make changes and perhaps even take desperate measures to get the relationship back on track. What we have here in this story of Asa is the desperate measures they took to get back on track with God.


There are several things that Asa and the Southern Kingdoms of Judah & Benjamin do to restore a proper relationship w/ God.
How to get back on track with God, your dream, vision, goal, destiny
1. He took courage: became excited, filled with zeal about getting back on track.
2. He removed the idols: Got rid of the things causing him to stumble and fall. Stop doing the wrong things.
3. He restored the altars: Recommitted his life to God. Start doing the right things
V7:  WAS ENCOURAGING & REMINDED THEM OF THE REASON THEY HAVE TO GET BACK ON TRACK.
#1 v7. Be strong— Be encouraged & make a resolve to be strong.  Great energy and strength would be required to persevere in the face of the opposition your Come Back measures will likely encounter.
your work shall be rewarded—What you do in the cause and for the glory of God,  will assuredly be followed by the happiest results AND a blessed out outcome both to him and his kingdom.
V8  he took courage— Asa became a more zealous reformer than ever after getting a word from the prophet,

1. They removed the idols (v. 8)  -  Asa destroys the pagan altars and shrines.   using all his royal authority and influence to detach, delete, and destroy every sign or remnant of idolatry from the land. 
a.      Asa removes the obstacles.
b.       This represents the temptations we are associating ourselves with.
He removes himself.  He removes the idols as well.   
He detached, deleted, and destroyed the temptations, and things that causes him to fall off the track.

2. They repaired the altar (v. 8) - renewed the altar of the Lord … before the porch—that is, the altar of burnt offering.  He rededicated himself back to God and His plan.
a. We need to get back to a steady prayer life and dependence on God.
Re-establish the covenant with the Lord. (v. 12)
a. go back to that point where you committed your life to God and remember that first work of God's grace in your life.
3. They assembled together (v. 10) - 9–15. he gathered all Judah and Benjamin—Not satisfied with these minor measures of purification and improvement, Asa meditated a grand scheme which was to pledge his whole kingdom to complete the work of reformation, and with this in view he waited for a general assembly of the people.
a. A consistent church life is important


7. Re-commit and seek God eagerly (v. 14 & 15)
a. it needs to be a discipline. 28 days to form a habit.
b. When you seek God, He will be found!

Conclusion: If we keep getting back on track and never give up, we too will be rewarded with what God already desires for us.
How's your relationship with God lately? If it's off track, then the story of Asa could help you get it back to where it needs to be.
2.     asa's reforms (chap. 15)
·        Key verse. 15:2: "The Lord is with you when you are with Him."
·        Personal application. Peace is a product of commitment to the Lord.
·        Following a message from the Lord through the prophet Azariah, Asa continues his reforms, even deposing his own grandmother for her idolatrous practices. He leads the people to recommit themselves to follow the Lord.
15:1-7. Azariah, a prophet of the Lord went . . . to . . . Asa and challenged him to remain true to the Lord so that he could continue to enjoy God's blessing.   He was told not to lead the people into lawlessness (without the true God means without His presence and blessing.  Instead Azariah told Asa to be strong.
·        The prophet's message is intended to motivate the king and people—and it does.
15:8-15. Asa responded to this message from the prophet by intensifying his destruction of idols (cf. 14:3-5) and repairing the great bronze altar of the Lord's temple.
Then he assembled . . . the people of his kingdom.  Asa's purpose was to renew the covenant made between the Lord and their fathers under Moses (15:12).
Those refusing to renew the covenant were to be put to death for by their refusal they indicated their enmity to the Lord and acceptance of other gods (v. 13).
The people wholeheartedly pledged their continued faithfulness (2 Chron. 15:14-15).
More idols? (15:8) Some have claimed another discrepancy in Scripture here. Didn't Asa tear down idolatrous worship centers earlier? (14:3).   Then how could he do it again less than 15 years later?   Asa's representatives had torn down the symbols of idolatry in every town of Judah—and as soon as they left, some folks had put them up again!
We see this in our own lives. We gain a victory over some temptation or sin, but before we know it we find ourselves tempted again.
We have to keep on cleansing ourselves from recurring sins to be fully dedicated to the Lord.