Illustration  •  

Submitted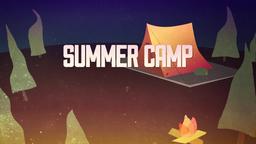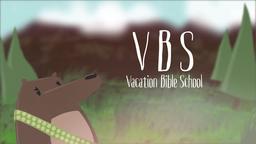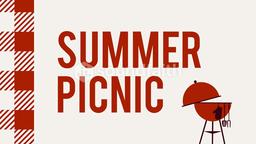 In the motion picture "Cloudy with a Chance of Meatballs," Flint Lockwood is a young man who wants to change the world. When he was a young boy, Flint's mother encouraged him to pursue his scientific endeavors rather than go into the family business. The budding scientist proudly presented spray on shoes, genetically engineered birds, and even flying cars to the people of his community. His inventions were unique, but never worked out the way Flint planned.
Flint's biggest project was to produce food from the skies by turning atmospheric water into foods like hamburgers, steaks, and Jello. At first, the rain of food makes Flint a hero with the community, but quickly the project gets out of control. While Flint only hoped to make life easier for people, he also hoped this latest invention provide the breakthrough he longed for in his relationship with his father. Flint hopes to earn his father's love and respect, but fears all is lost when his machine that makes the skies produce tons of food threatens to destroy the entire world. As the community suffers the ravages of terrible foods storms, Flint must decide if will give up and walk away, accepting the label of failure. As the world faces disaster, Flint faces the biggest decision of his life; will he overcome or lose everything?
OPTION 1: Show Clip from "Cloudy With a chance of Meatballs", Chapter 28, 55:05 to 57:26, then make application.
OPTION TWO: Describe scene and make application
Flint's father walks through their backyard, hoping that Flint is all right after the latest food storm. He finds his son curled up in the bottom of a steel barrel. When his father sees Flint, he calls to him. Flint looks up sadly from the barrel, and replies, "Hey dad." His father looks puzzled and asks, "What are you doing?" Flint replies," Well, I tried to help everybody, but I ruined everything." He pauses and adds, "I'm just a piece of junk. So I threw myself away." He fumbles with several items in the barrel with him before adding, "Along with all these dumb inventions." He holds up a few of his inventions, and declares, "This is junk." Finally, Flint points at himself, and says the same thing, "This is junk."
Flint's father struggles to find words. He stumbles over a few syllables, trying to fall back on one of his familiar sea metaphors. "Look son, when your boat is listing…if it's not running. You know." Flint interrupts him. "Don't worry Dad. I get it. Mom was wrong about me. I'm not an inventor. I should have just quit when you said. Flint's father pauses a few seconds. Then after looking around, he says, "Well when it rains, you put on a coat." He takes Flint's lab coat and holds it up, indicating he trusts Flint to solve the crisis. Without looking up, Flint says, "Dad, you know I don't understand fishing metaphors." He stops and his words trail off in mid-sentence as he sees the shadow of his lab coat over him. Puzzled, Flint asks, "What?" He stands and takes his coat, whispering "My coat." As he takes the coat, a smile breaks across his face as Flint realizes his father is offering the encouragement he has longed for.
As Flint stands there shocked, he realizes that instead of crushing him in a weak moment, his father has offered him the support he needs to go on. With renewed courage, Flint calls to his monkey "Come on Steve, we've got Diem to Carpe." They march triumphantly back to the lab to to resolve the problem. Over the next few minutes, Flint's mind flies as his plan takes shape. He describes the process with single words, "Redesigning, Virtualizing, Cutting, Welding, Wiring, Testing." Then with his plan complete, Flint rolls out of the garage in his flying car. He declares boldly, "Flying Car too...Now with wings." Instead of allowing his failures overwhelm him, Flint perseveres and overcomes.
APPLICATION: When we fail in life, many of us respond as Flint did—w e run from our problems and threw ourselves in the trash. Jesus offers us words of encouragement and calls us to get up and keep going. The challenge when we make mistakes is to use the strength the Lord provides and keep going, even when we don't think we can.
--Cloudy With A Chance of Meatballs, Copyright 2009 Sony Pictures Animation Inc., Chapter 20 55:05 to 57:26. Illustration by Jim L. Wilson and Jim Sandell
John 16:32-33 (CEV) "The time will come and is already here when all of you will be scattered. Each of you will go back home and leave me by myself. But the Father will be with me, and I won't be alone. (33) I have told you this, so that you might have peace in your hearts because of me. While you are in the world, you will have to suffer. But cheer up! I have defeated the world."