Illustration  •  

Submitted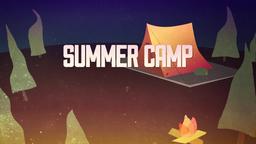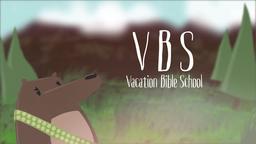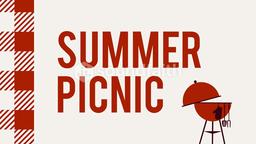 Carl Frederickson is a man looking for adventure in life. When Carl was young, his imagination was sparked by a great adventurer whose motto was, "Adventure is Out There." When Carl met his wife, Ellie, they dreamed of great adventure together. Their greatest dream was to travel to South America and build a house on top of Paradise Falls in Venezuela. Ellie had created an adventure book to chronicle the adventures she envisioned she and Carl would have. The beginning pages contained the wild hopes of youth, followed by a section, which Ellie planned to fill with memories from the adventures to come.
Unfortunately, time and circumstances got in the way, and Carl and Ellie never had the chance to go to Paradise Falls and live their dream. After Ellie's death, Carl looked through the opening pages of Ellie's adventure book, seeing the title, "Things I am going to do," and imagining the empty pages beyond Carl decides to make the trip he and Ellie always dreamed of. He ties thousands of helium balloons to his house and sets off for Paradise Falls.
In the course of the adventure, Carl meets Russell, a fatherless boy-scout character, and encounters a strange rare bird, which Russell nicknames Kevin. When Carl meets his boyhood hero and finds the adventurer is willing to eliminate anyone who stands in his way of revealing this rare bird to the world, he faces a dilemma. With the helium slowly leaking from his balloons, Carl must hurry to get the house into position on the falls. If he stops to help Russell rescue Kevin, Carl's dreams are in danger. He must make a decision over whether to fulfill a promise to his departed wife, or embrace a dangerous mission to save his new friends.
OPTION I: Play Clip from UP, Chapter 27 Message from Ellie, 1:10:20 to 1:15:01 and make application.
OPTION TWO: Describe clip and make application.
After Russell confronts Carl, Carl withdraws into the house, seeking solace in the past and the dreams of yesterday. Dejectedly, he walks through the dark hallway realizing the house and his dreams are grounded, with no way to complete the adventure he always hoped he would. As Carl enters the living room, he sees a carved bird which Ellie treasured lying on the floor. He passes it, and sets up the chairs he and Ellie shared many happy hours in. As Carl sits down, he picks up Ellie's adventure book. Silently, he thumbs throw the first pages containing the childhood dreams, which now appear lost. He pastes the picture of Paradise Falls back into the book, and sadly starts to close the pages. As Carl closes the book, he notices the corner of a picture on the pages he thought were empty. He opens the book and discovers Ellie has posted pictures of their wedding, a day in the park, and other happy memories on the following pages. A smile crosses Carl's face as he thumbs through the pages. On the last page, he discovers an unknown message from his departed wife. Ellie wrote, "Thanks for the adventure. Now go have a new one! Love Ellie."
Carl's expression changes as his thoughts turn back to Russell and Kevin. He picks up Russell's merit badge sash and looks at it. He runs out to the porch, calling for Russell. As Carl looks up, he sees Russell sailing away with a few more of the needed helium balloons. When Russell sees Carl, he declares, "I'm going to help Kevin, even if you won't."
Carl calls after Russell trying to stop him. "No Russell, No!" As the boy sails away, Carl tries to get the house to fly once again, but it is just too heavy. In frustration, Carl throws a chair off the porch. As he does, an idea strikes him. Carl begins to throw out everything left in the house. He throws out all of the old baggage that weighs the house down. As he throws the refrigerator off the porch, the house lurches and then begins to rise. Carl cheers as the now empty house takes flight. He grabs the control ropes and guides the house in a new future and a new adventure with his friends.
APPLICATION: The abundant life Jesus promised is not we hope to discover some day. Abundant life through Jesus is available every day when we decide to pursue it. Abundant Life is the adventure of everyday living, but we have to let the baggage of the past go first.
-- UP, Copyright 2009 Disney Enterprises Inc./Pixar.
Chapter 27, Message From Ellie, 1:10:20 to 1:15:01 Illustration by Jim L. Wilson and Jim Sandell
John 10:10 (NKJV) "The thief does not come except to steal, and to kill, and to destroy. I have come that they may have life, and that they may have it more abundantly."