Illustration  •  

Submitted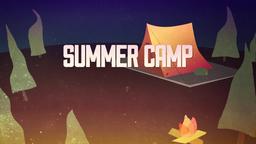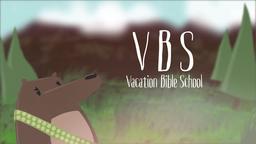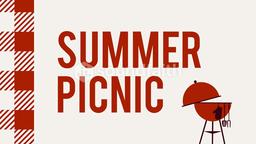 Mother's Day isn't the easiest day for Cheryl to go to church. It isn't that she resents the pastor passing out roses to the mothers or recognizing the oldest, youngest and the mother with the most children. It's just that she wishes that sometime during the service someone would recognize those present who long to be mothers, but can't.
Mother's Day is tough, but there's also the monthly reminder that she isn't pregnant and the occasional insensitive question, "So when are you and Bill going to start a family?" For the first seven years of their marriage, that was an easy question to answer. They'd decided not to have children, but then they changed their minds and wanted to get pregnant but couldn't. The sad truth is that in some cases, a woman doesn't have the right to choose. Oh, she can choose all right, but that doesn't mean she physically can have a child. That's not Cheryl's problem. Her doctors tell her that there is no physical reason that she can't have a child. In a way, that makes it worse. Every month she waits, and every month the emotional distress accompanies the physical discomfort. In another way, it makes it easier, because she knows that this is in God's hands. She will get pregnant if He wants her to.
But why wouldn't He want her to? Why doesn't God wish to bless her with children? Is it punishment for not wanting children at the beginning of their marriage? Patiently, she watches as the other women in the church get their roses on Mother's Day. It isn't the roses. She can buy her own roses. It is what they symbolize—the blessings of God in these families. Why won't God bless her? It isn't the recognition she craves, it is the blessing. Why does God bless all these women with children, but not her?
Sometimes, she longs for God's blessings; other times she doesn't even expect God to bless her. Maybe that springs from the garden variety of insecurity that everyone experiences, or maybe it's a childhood flashback. Cheryl's dad was better at drinking his paycheck than using it to provide the family with their basic needs. From early childhood, Cheryl learned not to expect what her friends had. Not just things like toys, clothes or food, but things like knowing if she would find peace in her home when she returned from school. It was tough when her Dad wasn't there, especially on her Mom who had seven kids to look after, but then again it wasn't a cakewalk when he was home either. When he was home, Cheryl helped her Mom corral the other kids and keep them quiet and out of her Dad's hair. Her home was filled with anger, resentment and want, not peace.
Cheryl wanted to provide a home for her unborn children that she never had. Why won't God let her? Why did she have the kind of home she grew up in and why won't God give her a chance to build a godly home for someone else? With time she's been able to release the bitterness over her childhood, forgiving her parents and asking God to shower His grace upon them. But letting go of the current pain is harder.
Cheryl is finding that peace. God spoke to her while she was reading Rick Warren's The Purpose-Driven™ Life. She sensed Him asking her to wipe away her tears and to consider how her relationship with God was going. When she read about the importance of being candid with God and that bitterness is the greatest barrier to friendship with God, she had to admit her own bitterness. Her defiant heart whispered to her, Yeah, well God caused the pain. When He cures it, then we can talk about honesty.
But her defiant heart didn't win out. When she read the C.S. Lewis quote about pain being God's megaphone, she realized that God was trying to speak to her in her pain. She was saying to Him, take away the source of my pain, He was saying to her, drop your defiance and I'll speak to you through the pain. That day she prayed "Father, I long for my praise and worship to be fragrant to you. More importantly, I long to be important to you. I long for meaning and significance. I want to be special. I don't understand why normalcy has never been possible for me. Especially now, in something so womanly as child-bearing. My very name means womanly, yet I cannot be. Father, help me to find a new name with you."
--Soul Shaping: Disciplines that Conform you to the Image of Christ, p 53-56. Illustration by Jim L. Wilson. For more information on Soul Shaping, go to www.soulshaping.net
Lamentations 3:5 (HCSB) "He has laid siege against me, encircling me with bitterness and hardship."