Illustration  •  

Submitted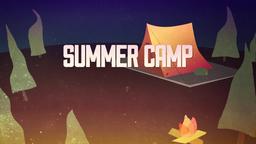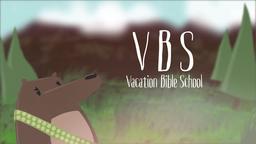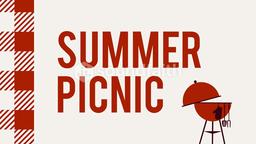 CONTENTMENT
Not many people get to retire in their 40's—Varner was one of the lucky ones. Varner was a Strength and Conditioning Coach for Clemson University when they won the National Championship in 1981-82 and the '82 Orange Bowl. He also coached athletes in the '88, '92 and '94 Winter Olympics. His client list includes Bill Johnson, Debbie Armstrong, Picabo Street and Tommy Moe, who all took home gold and Hilary Lindh, Kyle Rassumsen and Diane Roffe who won silver medals. During those years he'd parlayed his earnings into a substantial nest egg by playing the options and futures market, and now he was ready to enjoy the good life.
Everything changed on October 27, 1997. In Hong Kong, the Hang Seng Index fell and the Japanese Nikkei dropped 2%, resulting in a chain reaction around the world. London's FTSE 100 Index dropped 2%, and the Dow Jones Industrial Average, the NASDAQ and the S&P 500 plummeted. After falling 350 points, the Dow halted trading for 30 minutes, when it resumed; it continued falling until they ended trading at 3:35 PM, closing early for the day. This "mini-crash" resulted in the Dow suffering its 3rd greatest loss in its 109 year history and Varner losing everything.
Varner decided to try something new. He wrote a book about health and fitness. It was published, but the company went bankrupt before he could make any real money off it. After searching for a way to make a living, The Pebble Beach Corporation hired him as their fitness director and promised to help him launch his fitness program on a national scale. With the prestige of the Pebble Beach name behind him, Varner believed this would be his big break. He worked at finding investors, tweaking his program and developing a business plan that included new books and infomercials. All was on track. The timing was right. Then hi-jacked airplanes hit the twin towers in New York on September 11, 2001. Subsequently, Varner's investors pulled out and his dream faded.
Varner didn't quit. Winners never do. He pressed on, working as a personal trainer while he beat the pavement trying to line up new investors. He held onto the small thread of hope that remained as he tried to restart the momentum necessary to secure investors and launch a national fitness program. Pushing was getting more difficult as Varner struggled to keep his family together. There was a point where his wife had enough. She didn't want to live like this anymore. The time came when she walked out the door, never to return. Soon thereafter the President of Pebble Beach died and Varner's dreams died with him. He'd lost his fortune. He'd lost his wife. He was losing hope.
This was his finest hour.
This was Varner's finest hour because he was desperate for God. It wasn't riches, comfort or security he longed for anymore. He wanted God. He wanted to know that God was there and that He cared. If nothing else, it is a time when we learn to long for God–to be desperate for Him. Varner poured out his soul to the Lord
Prayer erupted from his core until his soul poured out before the Lord. It is easier to be in control, than out of control. It is easier to be needed than needy. It is easier to live with the illusion that everything is OK. But it wasn't. Varner was living in an evil world where bad things happen, even to good people. That wasn't going to change. Through these trials, he learned he couldn't stop the bad, but that didn't mean he couldn't pursue his good God. Varner was desperate for God, totally dependent upon Him–vulnerable.
Eight months later, one of Varner's colleagues from the Olympics called to see if he'd be interested in working in South Carolina with a developer who wants to incorporate wellness into the communities he's building. Today Varner is implementing his wellness program and is doing well financially again. Here's the advice he gives:
"Love God with all of your heart, and always be thankful in whatever situation you are in, whether you are rich, you are poor, you are weak or you are strong, whether you are healthy or you are sick, always be thankful. Also trust him, you don't know what's ahead, but the Lord does. Trust him to take care of you. Obey Him. He cares more about you than you could ever imagine. So stay true to the Lord."
Varner isn't greedy anymore. He's content. God gave him the serenity to accept what he couldn't change, and the courage to change what he could. And on the journey, he found contentment. He's content with what he has, because he has all he really needs: God.
"My greatest accomplishment in life is my relationship with God," Varner says, "That's what has real meaning."
--Soul Shaping: Disciplines that Conform you to the Image of Christ. Chapter 4. Illustration by Jim L. Wilson. For more information on Soul Shaping, go to www.soulshaping.net
Psalm 42:1-5 (HCSB) (1) As a deer longs for streams of water, so I long for You, God. (2) I thirst for God, the living God. When can I come and appear before God? (3) My tears have been my food day and night, while all day long people say to me, "Where is your God?" (4) I remember this as I pour out my heart: how I walked with many, leading the festive procession to the house of God, with joyful and thankful shouts. (5) Why am I so depressed? Why this turmoil within me? Put your hope in God, for I will still praise Him, my Savior and my God.