Illustration  •  

Submitted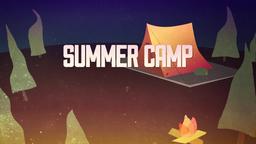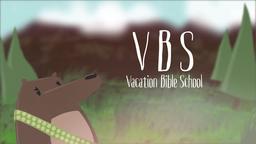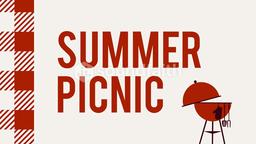 Terry, Maria and Zachary were living lives straight out of a Norman Rockwell painting. It wasn't that life had always been easy for them, it hadn't. Terry was a cancer survivor who'd flown in and out of dangerous places all over the world, but all of that was in their rear-view mirror. Life was good. In six months they'd move to their final duty station where Terry would ride a desk until his retirement from the Air Force, but before they moved, Maria would deliver their second child—a girl. They'd decided they'd name her Zoe, a Greek name meaning life or energy. In preparation for Zoe's birth, Maria cleared her calendar, handed over all her outside commitments to others, designed the perfect nursery and stocked up on everything pink. She'd planned everything down to the last detail, accounting for every contingency. Well, almost every one. It was supposed to be the last visit before the delivery date. They were just going to check her weight, blood pressure and of course, listen to the heartbeat. Routine. It was supposed to be a routine visit, one more thing to check off the list—just another errand to run in preparation for the big day.
A few days later, Terry and Maria gathered up the strength to do the impossible—they went to the hospital to deliver their little girl whose heart had stopped beating. How could this be happening?
Just like summer follows spring and Christmas follows Thanksgiving, death follows life. The seasons of life bring order out of chaos and sense to the slow ticking of the clock. The Bible says, "There is a time for everything, a season for every activity under heaven. [2] A time to be born and a time to die." No one wonders why people well into their eighties die. There is a sense of completeness to those deaths. Death makes perfect sense then. Death is just part of life's rhythm, another season—another tick of the celestial clock. That's the way it is supposed to happen. People should die after they've lived a full and complete life. Zoe's death made no sense. She died before she ever got to breathe her first breath. It made no sense. It didn't follow order; it was out of season. Without any sense of equilibrium, Terry & Maria grieved, looked toward heaven and asked "Why?"
Numb from their loss, Terry & Maria stumbled into the hospital seven weeks later for a "cut-look-repeat" procedure on a squamous cell carcinoma patch on Terry's skin. With Terry's history, they both had some concern, but neither of them thought it was as serious as the melanoma doctors removed ten years before. It was supposed to take an hour. The clock ticked until time stood still for Maria. After five times of cutting, and looking under the microscope to see if it was all gone, Terry called for Maria. "Promise me you will marry again. Find Zac a Christian Dad," Terry said. Maria didn't want to answer. She was still numb from Zoe's funeral. She couldn't process this nightmare. Finally, she answered, "I promise."
Maria collapsed in the waiting room. She lost all feeling, all sense of direction; she was at the point to where she didn't know if she could depend on anything, not even gravity. "I was spiralling, knowing that I would soon feel cold death on my husband, just as I had on my daughter," Maria says. I was losing my breath, my movement, my speech."
On the seventh cut, Terry was in the clear.
Five months later, after they'd already said goodbye to everyone, Maria went to see the doctor who delivered Zoe one more time for him to release her to a new Ob-Gyn at her new duty station. Yes, by the grace of God she was pregnant again, this time she was 20-weeks along. Terry waited with their household goods, which were boxed and stacked on their front lawn, while Maria left for a quick trip to the doctor, and then she'd rejoin Terry, supervise the movers and begin their two-week vacation. She had every detail planned; they were staying near National Parks all the way across the country and would soak in God's beautiful creation. After what they'd been through, they deserved it. If anybody deserved it, Terry and Maria did.
While Terry was waiting for the movers, Maria called. Luckily, the phone company hadn't shut off service yet. "Honey, they can't find a heartbeat, can you come down here?" Maria said through her tears. When Terry arrived, the doctor began searching for the heartbeat again. There was none. Terry collapsed in the chair. Instead of leaving for their vacation, they headed to a larger hospital for a medical procedure. Just when they thought they couldn't handle anymore grief, it drenched them again.
More than four years have past since Terry and Maria lost Zoe. Terry's been through one more "cut-look-repeat" cancer operation. Their son Zac had surgery for a life-threatening tumor in his ear. They lost another child during pregnancy, their fourth loss. But by God's grace, they have three children now, Zachary, Gabe, and Cecilia.
"After Zoe's death I was sure of the definitive existence of God." Maria says, "He woke me from a sleep that was not restful. He patiently forced air into and out of my lungs, when I did not want to breathe. He moved me out of bed when all I wanted was a quiet coffin of my own to escape the immeasurable grief. He gave me tears to wash the pain from my eyes. And so He began the rest of my life on this planet without Zoe."
"Sleep is restful." Maria continues. "I can take a deep breath of air and slowly let it out. I can get myself out of bed every morning. There is taste in food again. The ocean is so beautiful. There are tears of joy more than tears of grief. God is good. And He is not man-made. His serenity is not man-made. His will is not man-made. I could not face this world without Him. Everything in this world, in this life, on this planet is more that I can handle. God constantly lets me know I cannot do it without Him. He is God. The 'happy ending' is not that I have other children and my husband lived. The 'happy ending' is that I have God's love, peace, and serenity."
--Soul Shaping: Disciplines that Conform you to the Image of Christ. Chapter 4. Illustration by Jim L. Wilson. For more information on Soul Shaping, go to www.soulshaping.net
1 Corinthians 4:12b (HCSB) (12) "When we are reviled, we bless; when we are persecuted, we endure it;"