Goals (Living Free In Christ)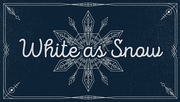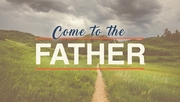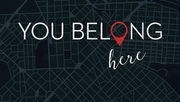 Sermon Series: Living Free In Christ
Sermon: Goals 2/14/2010  
Intro: Listening to Missionary talking about committment while throwing "little fagots" into the fire.  The problem is that there are so many things that can come up and render our desire to live for God ineffective. Deut 6:5 & Matt. 22, Mark 12 and Luke 10
Principle of the big rocks.  Strive for the big rocks above all else and let the other things find their place.  This is Paul's point in this passage.
Paul's rights in life and ministry.
Paul first establishes his rights to expect certain things as a freeman in Christ and as an Apostle (vs. 1 Cor. 9:1).  Although there were some who would dispute his right to claim Apostle privilage, the Corinthians were Paul's "certificate of authenticty" (vs. 1 Cor. 9:2)
(vs. 1 Cor. 9:3-6) here Paul becomes very specific about what rights they have in Christ.  Notice that these are reflecting the subject matter that Paul has previously delt with.
(vs. 1 Cor. 8:7-12a) here Paul uses metaphors from the world around and from the Scriptures.  First, the soldier, the farmer and the shepherd all have certain rights that are expected.  Secondly, the Law also says that those who do the work have certain rights they can expect and deserve.  Thirdly, (vs. 12a) the fact that the Corinthians submitted to the rights of others in their lives to expect certain things from them; so Paul should have the same expectation, and all the more.
Up to this point it seems we have moved from talking about how we are to live free in Christ, to what we might expect as rights.  But that is only because Paul is building a case for his major point in verses 1-16.  Paul is showing them that there are things that he should expect...and in fact others in simuliar situations must expect.  This is not a injunction against ministers of the Gospel who depend on the Church for their salaries or support.
(Vs. 1 Cor. 9:12b-18) Paul's point is that he did not use those rights that he had coming to him.  why?  Because of his unique situation as the Apostle to the Gentiles.  He chose in freedom not to excersise his rights in order to make his particular situation more effective.
Here is the point: Because of his freedom in Christ, Paul was able to live his life stratigicly for the Kingdom of God.  He did not see his freedom as an opportunity to fulfill his desires, but as an opportunity to make choices in his life for the benefit of God's Kingdom.  Paul's goal was advancing the Kingdom over advancing self.
Conclusion:  learning to play the notes of a scale stratigically inorder to produce a song.