Topical - (Palm Sunday) Elements of Extraordinary Worship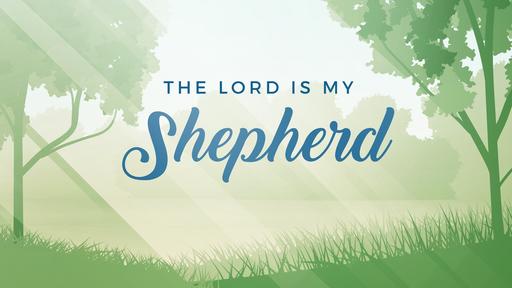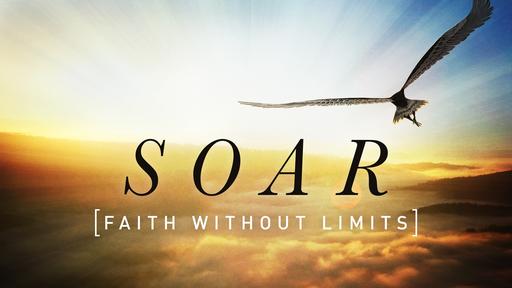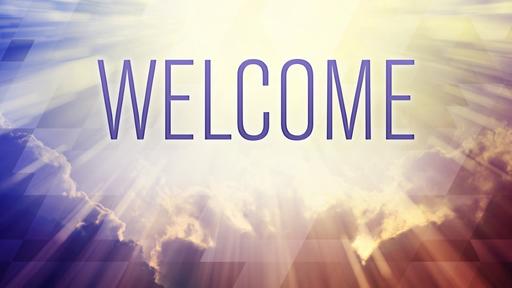 Elements of Extraordinary Worship
Luke 19:11-48              March 20, 2005
Scripture Reading: Unison, Luke 19:28-44
John 12:12-13; Rev. 7:9-10 (palm branches)
Lev. 23:39-40; Zech. 14:16-19 (Feast of Tabernacles)
"12 ¶  The next day the great crowd that had come for the Feast heard that Jesus was on his way to Jerusalem. 13  They took palm branches and went out to meet him, shouting, "Hosanna!" "Blessed is he who comes in the name of the Lord!" "Blessed is the King of Israel!"" (Joh 12:12-13 NivUS)
"9  After this I looked and there before me was a great multitude that no one could count, from every nation, tribe, people and language, standing before the throne and in front of the Lamb. They were wearing white robes and were holding palm branches in their hands. 10  And they cried out in a loud voice: "Salvation belongs to our God, who sits on the throne, and to the Lamb."" (Re 7:9-10 NivUS)
"39  "'So beginning with the fifteenth day of the seventh month, after you have gathered the crops of the land, celebrate the festival to the LORD for seven days; the first day is a day of rest, and the eighth day also is a day of rest. 40  On the first day you are to take choice fruit from the trees, and palm fronds, leafy branches and poplars, and rejoice before the LORD your God for seven days." (Le 23:39-40 NivUS)
"16 ¶  Then the survivors from all the nations that have attacked Jerusalem will go up year after year to worship the King, the LORD Almighty, and to celebrate the Feast of Tabernacles. 17  If any of the peoples of the earth do not go up to Jerusalem to worship the King, the LORD Almighty, they will have no rain. 18  If the Egyptian people do not go up and take part, they will have no rain. The LORD will bring on them the plague he inflicts on the nations that do not go up to celebrate the Feast of Tabernacles. 19  This will be the punishment of Egypt and the punishment of all the nations that do not go up to celebrate the Feast of Tabernacles." (Zec 14:16-19 NivUS)
Introduction: (Luke 19:11-48)
Today is Palm Sunday. It is a day of extraordinary worship. It is the day you get to wave the palm branch of victory in honor and praise of Jesus. And I – He – expects you to wave it in agreement with him as you listen to him and worship him this morning. Wave it in adoration of him for his deliverance unto salvation from bondage.
What do I mean by extraordinary worship? It is a day when God does something or reveals something far beyond the daily blessing of knowing him – far beyond the weekly blessing of worship in his sanctuary.
It is when God takes a quantum leap forward in our experience of him – like what happened on the triumphal entry of Jesus into Jerusalem on Holy Week – the culmination of three years of miraculous ministry among the people.
He was coming home to the City of God as the King of the Jews. The Son of God had vindicated truth as God among men. He was soon to embody it as he prepared to give his very self as the means to cross out sin, the enemy of truth.
Like one much greater than any earthly ruler, he didn't need the pomp and display, and yet it could not be helped because the testimony of his life seemed to require it – even demand it.
His disciples praised and worshipped him with overwhelming joy, without reservation, with abandon. This was unrehearsed and spontaneous. It was the most natural thing in the world to do at the time, even though they did not yet fully understand all that his kingship meant for him – and for them.
He rode humbly yet resolutely toward the temple on his borrowed donkey to cleanse it from degradation – to drive out the merchants and moneychangers who profaned it – his first act as rightful King on the way of our salvation as rightful Lord.
Humility can act decisively when the righteousness and holiness of God's worship are involved. Humility can act even more decisively when the righteousness and holiness of the souls of men and women are at stake.
The cross was coming, and whether or not his disciples really understood all that meant, extraordinary worship was in order.
I would like for us to come to a fuller understanding of the elements of extraordinary worship so that it might truly be what takes place in our hearts today, and that it might also become increasingly characteristic among us.
This is because even though we rightly celebrate special events in the life of the church, like Palm Sunday, every Sabbath, every day of knowing Jesus, is a special event in the marvelous grace of God.
We must continually and irresistibly be drawn toward unreserved worship of our extraordinary Savior.
Big Question: What are the common themes that constitute extraordinary worship?
Scripture gives us several examples of extraordinary worship with various people at various times and places and circumstances.
Let's take a look at some of these to discover not only what the extraordinary worship consists of but also what prompts it.
I.       Extraordinary worship is called for when we receive a long-awaited answer to prayer. We honor God with our words.
"9 ¶  Once when they had finished eating and drinking in Shiloh, Hannah stood up. Now Eli the priest was sitting on a chair by the doorpost of the LORD's temple. 10  In bitterness of soul Hannah wept much and prayed to the LORD. 11  And she made a vow, saying, "O LORD Almighty, if you will only look upon your servant's misery and remember me, and not forget your servant but give her a son, then I will give him to the LORD for all the days of his life, and no razor will ever be used on his head."" (1Sa 1:9-11 NivUS)
 "So in the course of time Hannah conceived and gave birth to a son. She named him Samuel, saying, "Because I asked the LORD for him."" (1Sa 1:20 NivUS)
 "25  When they had slaughtered the bull, they brought the boy to Eli, 26  and she said to him, "As surely as you live, my lord, I am the woman who stood here beside you praying to the LORD. 27  I prayed for this child, and the LORD has granted me what I asked of him. 28  So now I give him to the LORD. For his whole life he will be given over to the LORD." And he worshiped the LORD there." (1Sa 1:25-28 NivUS)
"1 ¶  Then Hannah prayed and said: "My heart rejoices in the LORD; in the LORD my horn is lifted high. My mouth boasts over my enemies, for I delight in your deliverance. 2  "There is no one holy like the LORD; there is no one besides you; there is no Rock like our God. 3  "Do not keep talking so proudly or let your mouth speak such arrogance, for the LORD is a God who knows, and by him deeds are weighed. 4  "The bows of the warriors are broken, but those who stumbled are armed with strength. 5  Those who were full hire themselves out for food, but those who were hungry hunger no more. She who was barren has borne seven children, but she who has had many sons pines away. 6  "The LORD brings death and makes alive; he brings down to the grave and raises up. 7  The LORD sends poverty and wealth; he humbles and he exalts. 8  He raises the poor from the dust and lifts the needy from the ash heap; he seats them with princes and has them inherit a throne of honor. "For the foundations of the earth are the LORD's; upon them he has set the world. 9  He will guard the feet of his saints, but the wicked will be silenced in darkness. "It is not by strength that one prevails; 10  those who oppose the LORD will be shattered. He will thunder against them from heaven; the LORD will judge the ends of the earth. "He will give strength to his king and exalt the horn of his anointed." 11 ¶  Then Elkanah went home to Ramah, but the boy ministered before the LORD under Eli the priest." (1Sa 2:1-11 NivUS)
Receiving a long-awaited answer to prayer should cause us to praise God with even prophetic eloquence and abandon in recounting all his acts of kindness and goodness. Hanna was ecstatic in praising God for fulfilling her heart's desire after long suffering.
Hanna affirmed and glorified God for his marvelous record of:
a)                 his deliverance from disgrace and enemies
b)                his unique holiness and dependability
c)                 his omniscience that exposes human arrogance
d)                his power to fell the mighty and lift up the fallen
e)                 his power to satisfy our deepest longings
f)                  his power to give life and death
g)                 his power to humble and exalt
h)                his power to rise up and put down
i)                   his power to judge and anoint
Who knows but that we also might prophesy in the praise of extraordinary worship like Hanna did when she received the long awaited answer to her prayers and prophesied that her miraculous son, Samuel, would anoint the King of Israel, both Saul and David. And we know that the one we praise today came from the root of David, the Lion of the Tribe of Judah.
II.      Extraordinary worship is called for when we know that our efforts to serve God are finally blessed. We honor God with our actions.
"1 ¶  David again brought together out of Israel chosen men, thirty thousand in all. 2  He and all his men set out from Baalah of Judah to bring up from there the ark of God, which is called by the Name, the name of the LORD Almighty, who is enthroned between the cherubim that are on the ark. 3  They set the ark of God on a new cart and brought it from the house of Abinadab, which was on the hill. Uzzah and Ahio, sons of Abinadab, were guiding the new cart 4  with the ark of God on it, and Ahio was walking in front of it. 5  David and the whole house of Israel were celebrating with all their might before the LORD, with songs and with harps, lyres, tambourines, sistrums and cymbals."
"6 ¶  When they came to the threshing floor of Nacon, Uzzah reached out and took hold of the ark of God, because the oxen stumbled. 7  The LORD's anger burned against Uzzah because of his irreverent act; therefore God struck him down and he died there beside the ark of God. 8  Then David was angry because the LORD's wrath had broken out against Uzzah, and to this day that place is called Perez Uzzah. 9  David was afraid of the LORD that day and said, "How can the ark of the LORD ever come to me?" 10  He was not willing to take the ark of the LORD to be with him in the City of David. Instead, he took it aside to the house of Obed-Edom the Gittite. 11  The ark of the LORD remained in the house of Obed-Edom the Gittite for three months, and the LORD blessed him and his entire household."
"12 ¶  Now King David was told, "The LORD has blessed the household of Obed-Edom and everything he has, because of the ark of God." So David went down and brought up the ark of God from the house of Obed-Edom to the City of David with rejoicing. 13  When those who were carrying the ark of the LORD had taken six steps, he sacrificed a bull and a fattened calf. 14  David, wearing a linen ephod, danced before the LORD with all his might, 15  while he and the entire house of Israel brought up the ark of the LORD with shouts and the sound of trumpets. 16  As the ark of the LORD was entering the City of David, Michal daughter of Saul watched from a window. And when she saw King David leaping and dancing before the LORD, she despised him in her heart. 17  They brought the ark of the LORD and set it in its place inside the tent that David had pitched for it, and David sacrificed burnt offerings and fellowship offerings before the LORD. 18  After he had finished sacrificing the burnt offerings and fellowship offerings, he blessed the people in the name of the LORD Almighty. 19  Then he gave a loaf of bread, a cake of dates and a cake of raisins to each person in the whole crowd of Israelites, both men and women. And all the people went to their homes."
"20 ¶  When David returned home to bless his household, Michal daughter of Saul came out to meet him and said, "How the king of Israel has distinguished himself today, disrobing in the sight of the slave girls of his servants as any vulgar fellow would!" 21  David said to Michal, "It was before the LORD, who chose me rather than your father or anyone from his house when he appointed me ruler over the LORD's people Israel— I will celebrate before the LORD. 22  I will become even more undignified than this, and I will be humiliated in my own eyes. But by these slave girls you spoke of, I will be held in honor." 23  And Michal daughter of Saul had no children to the day of her death." (2Sa 6:1-23 NivUS)
Knowing that we finally got it right with God, that he has favored us in our efforts to honor him and serve him, is cause even for the abandon of all normal convention in extraordinary worship. David was ecstatic in praising God for his affirmation.
David got radical in his praise of God by:
a)                 presenting sacrifice to God as soon as he knew God was pleased
b)                dancing before God with all his energy to the sound of shouts and trumpets
c)                 blessing the people in the Name of God
d)                giving gifts to the people in honor of God
e)                 blessing his family in the Name of God
f)                  being willing to appear even vulnerable, undignified and humiliated in his celebration of God
Who knows but that we also might bring home the very presence of God to our own church and family when we let go of appearance to embrace extraordinary praise.
III.    Extraordinary worship is called for when we come to the place of repentance and forgiveness for sins. We honor God with our heart.
"36 ¶  Now one of the Pharisees invited Jesus to have dinner with him, so he went to the Pharisee's house and reclined at the table. 37  When a woman who had lived a sinful life in that town learned that Jesus was eating at the Pharisee's house, she brought an alabaster jar of perfume, 38  and as she stood behind him at his feet weeping, she began to wet his feet with her tears. Then she wiped them with her hair, kissed them and poured perfume on them. 39  When the Pharisee who had invited him saw this, he said to himself, "If this man were a prophet, he would know who is touching him and what kind of woman she is— that she is a sinner." 40  Jesus answered him, "Simon, I have something to tell you." "Tell me, teacher," he said. 41  "Two men owed money to a certain moneylender. One owed him five hundred denarii, and the other fifty. 42  Neither of them had the money to pay him back, so he canceled the debts of both. Now which of them will love him more?" 43  Simon replied, "I suppose the one who had the bigger debt canceled." "You have judged correctly," Jesus said. 44  Then he turned toward the woman and said to Simon, "Do you see this woman? I came into your house. You did not give me any water for my feet, but she wet my feet with her tears and wiped them with her hair. 45  You did not give me a kiss, but this woman, from the time I entered, has not stopped kissing my feet. 46  You did not put oil on my head, but she has poured perfume on my feet. 47  Therefore, I tell you, her many sins have been forgiven— for she loved much. But he who has been forgiven little loves little." 48  Then Jesus said to her, "Your sins are forgiven." 49  The other guests began to say among themselves, "Who is this who even forgives sins?" 50  Jesus said to the woman, "Your faith has saved you; go in peace."" (Lu 7:36-50 NivUS)
Receiving forgiveness, even reconciliation and righteousness from God, beyond all doubt, is certainly a reason to abandon oneself in heartfelt acts of devotion. The sinful woman, a prostitute, enslaved in a life of sexual abuse and addiction, heard the message of eternal life and was moved, even overwhelmed, to express her worship with all she had. How did she do this?
The sinful woman expressed extraordinary worship of Jesus by:
a)                 exposing herself to rejection by entering a "respectable" house to worship the lover of her soul
b)                being humble in repentance to worship even behind him at his feet
c)                 allowing her emotion at his acceptance of her to be expressed in a wellspring of tears
d)                being so compelled with love to wipe his feet with her own hair
e)                 being so overwhelmed with devotion to pour out the life savings of her profession, now transformed, to anoint even his feet
f)                  being so committed to her new calling as a child of God to find it nearly impossible to stop kissing his feet
Who knows but that our own acts of extreme devotion in response to our salvation and forgiveness might convict others to exclaim, "Who is this who even forgives sins?" Extraordinary worship reveals extraordinary truth.
IV.    Extraordinary worship is called for when we are miraculously healed from sickness or disease by the grace of God. We honor God with our testimony of faith.
"11 ¶  Now on his way to Jerusalem, Jesus traveled along the border between Samaria and Galilee. 12  As he was going into a village, ten men who had leprosy met him. They stood at a distance 13  and called out in a loud voice, "Jesus, Master, have pity on us!" 14  When he saw them, he said, "Go, show yourselves to the priests." And as they went, they were cleansed. 15  One of them, when he saw he was healed, came back, praising God in a loud voice. 16  He threw himself at Jesus' feet and thanked him— and he was a Samaritan. 17  Jesus asked, "Were not all ten cleansed? Where are the other nine? 18  Was no one found to return and give praise to God except this foreigner?" 19  Then he said to him, "Rise and go; your faith has made you well."" (Lu 17:11-19 NivUS)
All ten lepers had the faith to be physically healed by obeying what Jesus told them to do – to go show themselves to the priests.
But only one leper, and a foreigner at that, glorified God in extraordinary worship by returning to thank Jesus, throwing himself at his feet, praising him in a loud voice for all to hear, to worship him and receive the spiritual healing of eternal life.
His testimony of faith saved him. Who knows but that our testimony, loudly proclaimed for all to hear, might lead another to the feet of Jesus for a similar healing.
"35 ¶  As Jesus approached Jericho, a blind man was sitting by the roadside begging. 36  When he heard the crowd going by, he asked what was happening. 37  They told him, "Jesus of Nazareth is passing by." 38  He called out, "Jesus, Son of David, have mercy on me!" 39  Those who led the way rebuked him and told him to be quiet, but he shouted all the more, "Son of David, have mercy on me!" 40  Jesus stopped and ordered the man to be brought to him. When he came near, Jesus asked him, 41  "What do you want me to do for you?" "Lord, I want to see," he replied. 42  Jesus said to him, "Receive your sight; your faith has healed you." 43  Immediately he received his sight and followed Jesus, praising God. When all the people saw it, they also praised God." (Lu 18:35-43 NivUS)
Another man, this one not a leper, but blind, also called out for physical healing by Jesus. He could not be silenced. He was sure that he 'wanted to see'. He had the 'faith' for healing.
But it was his response of praise, like the leper, that proved his soul. Whether his faith for physical healing was also faith for spiritual healing, or whether he believed for salvation once he was healed, the proof of it was that he followed Jesus.
And when the people saw his faith in the following, they also praised God. I think we can be sure that he continued to praise Jesus after his healing with the same insistence he praised him before.
Who knows but that your testimony of healing will also bring others to faith in the power of Jesus to save.
We have seen here four categories of extraordinary worship: in response to God answering prayer, in response to God's approval, in response to God's forgiveness, in response to God's healing.
I have one left for you this morning, and this one is the most profound, the most crucial, the most compelling. It is our response to Jesus, the Son of God, for who he is as Lord and King. It is behind, above, beneath, and through all the rest.
So we turn back to our Palm Sunday passage in Luke 19:28-44. As we look again at this passage we will delve deeper into the elements of extraordinary worship that it has for us to know – and to do.
V.      Extraordinary worship is called for whenever we give praise to Jesus for who he is as Lord and King. We honor God with our allegiance.
We show our allegiance to Jesus by:
a)       having great eagerness to present our very selves as a highway of                      holiness for the Lord's purpose
ILLUS:        Chgo. Trib., 3/14/05, "Advertisers make no bones about using skin"
Our willingness to lay ourselves on the line for Jesus (like the extravagant expression of laying down your garment) becomes prime advertising space for the fact of his excellence and holiness.
We show our allegiance to Jesus by:
b)      having great eagerness to proclaim resounding praise as a testimony                           of joy for the Lord's goodness (seen in miracles)
ILLUS:        "The Rich Man and Lazarus," Luke 16:19-31
""He said to him, 'If they do not listen to Moses and the Prophets, they will not be convinced even if someone rises from the dead.'"" (Lu 16:31 NivUS)
The Parables by Gary Inrig, p. 133: "The primary use of miracles in Scripture was not to convince people of the truth by replacing the Bible, but rather to confirm the truth of Scripture."
The disciples in Lk. 19:37 were already called by the Lord's goodness. They needed no convincing, but they praised God for all the confirmation of his goodness that the miracles provided (i.e., the 5,000 people who ate the loaves and fishes on the hillside were not convinced of who Jesus was by his miracle of multiplication, but it did confirm who he was for those who desired to believe in him for who he was rather than merely 'use' him for what he could do).
"26  Jesus answered, "I tell you the truth, you are looking for me, not because you saw miraculous signs but because you ate the loaves and had your fill. 27  Do not work for food that spoils, but for food that endures to eternal life, which the Son of Man will give you. On him God the Father has placed his seal of approval."" (Joh 6:26-27 NivUS)
ILLUS:        Chgo. Trib., 3/15/05, "Finding their religion"
Were these soldiers and marines convinced by miracles or confirmed? If you are not called, you cannot be convinced, no matter what happens. There are many others who have not responded. But these people responded with 'extraordinary worship' to what God had confirmed for them. I propose that if you put a palm branch in their hands they would wave it and loudly proclaim, like the disciples, praise and glory to Jesus.
We show our allegiance to Jesus by:
c)       having profound realization of blessing from the Lord when we                                   eagerly respond to what he has revealed (hosanna in the highest;                       meaning "save, I pray"; by extension meaning "all praise to the God                      who saves us")
Wendy Kinnear became convinced that the blessing of religious expression was threatened in her daughter's school. Like Jesus, she went to bat for the right to praise him in public. It is always a blessing when we proclaim his praise.
It is like the disciples on Palm Sunday who were proclaiming the blessing of "religious freedom day" in their extraordinary worship of Jesus who set them free from their worship of the law.
We show our allegiance to Jesus by:
d)      having profound realization of judgment and separation from the Lord              if we should fail to respond to what he has revealed ("if they keep                         quiet, the stones will cry out")
It is like this prisoner in Syria who, despite the threat of proclaiming his faith, could not help proclaiming the good news of his salvation.
Timeless Truth:
""He replied, 'I tell you that to everyone who has, more will be given, but as for the one who has nothing, even what he has will be taken away." (Lu 19:26 NivUS)
It is my considered understanding that this parable of the ten minas, that directly precedes the triumphal entry in Luke's account of Jesus' ministry, is in direct reference to the use of our gift of praise and worship that the King gave us to remember him until he comes. Each one was given the same capacity.
When we exercise our God-given opportunity to praise him, we find not only increased capacity to praise him, but also multiplied reason to praise him, because of the blessings that come from praising him.
Let us be characteristically known as a people of uncommon praise toward our Lord and King. We will all be blessed if we do it.