Illustration  •  

Submitted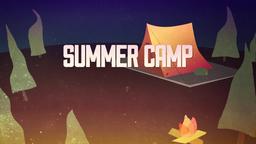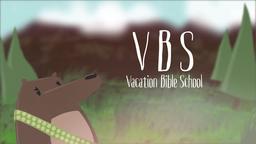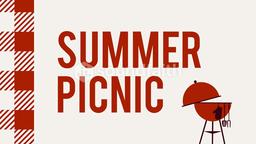 Walt Disney's The Princess and the Frog is a challenge to dig down deep in life and search out what we really need versus our dreams of what we want in life. Tiana grew up in a poor New Orleans neighborhood. Her father instilled in her a dream of one day opening a grand restaurant and jazz club. Tiana learned to work hard to achieve her dreams. She saved every extra penny in hopes of realizing her dreams after her father passed away. Tiana's dream is threatened by the arrival of a playboy prince Naveen. The prince is on the verge of being cut off from his parent's fortune, and has never had to work hard for anything.
Naveen and his squire get mixed up with dark forces, and Naveen is turned into a frog, while his squire bargains with the evil Dr. Facilier (a.k.a Shadow man) to take the Prince's place and marry a rich man's daughter, securing his future at the expense of others. The evil Shadow man in turn makes a deal with dark forces to take over the city, and give the souls of people to serve the forces of evil. When Naveen meets Tiana, and she is turned into a frog too.
During the course of their adventure, Tiana and Naveen discover that they need each other more than they thought. Naveen is willing to work hard to help Tiana's dreams come true, and she starts to see that without her true love, her dreams mean nothing.
When Tiana is tricked into thinking she has been betrayed by Naveen, she faces the temptation to give up on her true love and what she needs, and pursue only her desires. The Shadow man has a talisman which holds sway over Prince Naveen's life. Tiana is able to capture the object, and when she tries to break, the evil Shadow man comes to her with deceptive words that tempt her to give up what she needs in order to gain the things she thinks she wants. The crucial point is what will she decide, will Tiana break the power of evil that holds her prince and the people of the city captive, or will she take the empty promise of having her dreams fulfilled at the cost of losing everything else she holds dear.
Option I Play clip from The Princess and the Frog, Chapter 16 Mardi Gras Parade, 1:18:09 to 1:21:06 and make application
Option II Describe scene and make application
As Tiana flees from Dr. Facilier, she is cornered by the forces of evil. She holds the Talisman and threatens, "Back off or I'm going to break this thing into a million pieces." Facilier uses his magic to try and trick Tiana into giving up her prize. First, he grants her wish to be human again, and then allows her to see her dream as reality. The Shadow man provides a vision of the club Tiana and her father had dreamed of. As she takes it all in, Facilier begins, "Now isn't this a whole lot better than hopping around the bayou for the rest of your life?"
Tiana is able to whisper, "Shadow man," as the temptation continues. He walks toward her and says, "I've got to hand it to you Tiana. When you dream, you dream big. Just look at this place, the crown jewel of the Crescent City." He pauses, then slyly adds, "And all you got to do to make this a reality is hand over that little ole talisman of mine." Tiana is briefly tempted, then responds, "No! This is not right." Facilier continues to entice his victim. "Come on now darling. Think of everything you've sacrificed." He replays Tiana's memories of the treatment she endured from her friends because she chose to work hard rather than good out and have fun with them. Facilier shows more memories, and adds, "Think of all the naysayers who doubted you." As the progression of bad memories winds down, Facilier opens the curtains and reminds Tiana of her father.
"And don't forget your father," he taunts. "Now that was one hard working man. Double, sometimes triple shifts, never letting on how tired and beat-down he was." Tiana's eyes grow wide as the memories flood her mind, and Facilier sets his hook. "Shame all that hard work didn't amount to much more than a busted up old gumbo pot. The dream that never got off the back porch." He smiles, and continues, "Come on Tiana, almost there." As Facilier reaches for the talisman, Tiana mutters, "My daddy never did get what he wanted …" She pauses as she pictures the family embracing each other. "But he had what he needed." With renewed resolve, Tiana confronts the evil doctor. "He had love. He never lost sight of what was really important, and neither will I!" She throws the Talisman trying to break it, but fails. Facilier grabs it. Thinking he has won, he dissolves the vision, and turns Tiana back into a frog. " Y'all should have taken my deal." He chuckles, and says, "Now you'll spend the rest of your life as a slimy little frog." With a new strength, Tiana responds, "I got news for you Shadow man, It's not slime. It's mucus." She uses her tongue and takes the Talis back, and then smashes it, destroying the power of evil once and for all.
-- The Princess and the Frog, Chapter 16 Mardi Gras Parade, 1:18:09 to 1:21:06 Illustration by Jim L. Wilson and Jim Sandell
Application: Dreams are important, but we must keep them in perspective. When circumstances press us, we need to dig deep and examine needs versus wants. Having a strong family and love are more important than seeing all our dreams fulfilled. This is the secret of contentment.
Philippians 4:12-13 (ESV) "I know how to be brought low, and I know how to abound. In any and every circumstance, I have learned the secret of facing plenty and hunger, abundance and need. (13) I can do all things through him who strengthens me. "