REJOICING IN TRIBULATION The arousal of a question...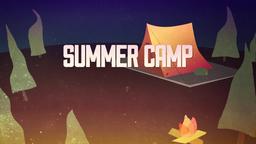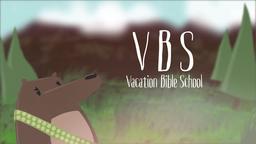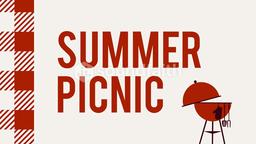 REJOICING IN TRIBULATION
The arousal of a question would be this: Just how far and can we compare ourselves to the trials and tribulations that our Lord and Savior went through his entire life? The answer should be very simple, and we know this because we have not even come close to the same trials and tribulations that he has; although it is evident that we will eventually experience something of such similarities at any given time.
So, lets look into the very beginning of his life of sufferings that he went through and endured: begining with the time when he was being tempted by satan himself; this is perhaps one of the weakest and lowest points of his life being all alone, and perhaps with extreme thirst and for certain hunger beckoning him. I ask all, can we even consider to put ourselves through those extremes; after all forty day and forty nights are an awful long time to go without eating and thing, and maybe even going without water for that matter. So, back to the temptations of our Lord I am sure that everyone is well familiar with the scenario of the his temptations found in the gospel of (Matt.4:1-11). This should be to our knowledge the commencement of our Lords tribulations that he will endure in his next three years of his life; as we know it in the meekness and humbleness of his being he lived in poverty; yet very rich in Spirit. Another awful part of his life is that many had doubt in him; continuously questioned by the scribes and Pharisees, and they continuously conspired to capture and stone him; and with false accusation being brought against him of blasphemy.
Also, the Lord knowing that he was going to be deceived and betray by one of his own (Matt.26:21-24); which brings us to him knowing that his life was at the brink of death (Matt.26:36-42);the Lords trials before the Jews in the Sanhedrin (Matt.26:57-62);being accused wrongfully and he was spit on, slapped, shoved around, and they mocked his Holy name (Matt.26:65-68). After all this he was delivered to the Romans to be tried by Pontius Pilate; only he didn't find any wrong in our Lord, but the elders and leaders of the Jews were persistent; in saying that Jesus was a trouble maker, a creator of seditions; the one to blame, and who always stirred up the multitudes. By this time, Pilate gave orders to have Jesus lashed, but that meant nothing to the leaders and elders; because they preferred a thief to be released instead of Jesus; then Pontius Pilate ordered to have Jesus crucified the following day: all this can be read in the book of (Matt.27).
After all this was done to our Lord and Savior Jesus Christ he held no grudges, no anger, and no bitterness against anyone; in fact, he never raised his voice against anyone, or judged anyone at all: above all he prayed to our Heavenly Father to forgive them all (Luke23:34)Father forgive them; for they know not what they do.
This is later explained by the Apostle Paul to the Philippians; that no matter what, and if within any trials, tribulations, persecutions, and even death this should not make us weary of anything if you truly belong to God; who is our merciful, protecting and powerful God: so as we have our Lord Jesus as the ultimate example we therefore need to know this and keep it in mind (Phil.2:5-8)Let this mind be in you, which was also in Christ Jesus: who being [existing] in the form of God, thought it not robbery to be equal with God: but made himself of no reputation [emptied himself], and took upon him the form of a servant, and was made in the likeness of men: and being found in fashion as a man, he humbled himself, and became obedient unto death, even the death of the cross. As Paul gave them such an excellent example; we too have the same example to follow, and there is no doubt in my mind that anyone who portrays this since of honor towards God is indeed a child of God. One thing for certain, of what we need to be very sensible about; is knowing that we have not come close to the same trials, tribulations, and persecutions that our Lord went through; despite his innocence. Although, we as dear children of God will go through similar scenarios at any given time it would be quite prudent for all those who truly belong to God to rejoice in any tribulations that we have endured, or have gone through, or that we will go through. I truly believe that this needs to happen just see how strong our faith really is, enjoined with strong devotion, and strong commitment. Besides it is written in the word of God exactly what is the mind frame that we should possess (Ro.5:1-5) Furthermore, we should not feel any fear, or shame because we carry the name of Jesus Christ; as did the Apostles when they too were suffering trials, persecutions, and imprisonments (Acts5:40-41)and when they had called the Apostles, and beaten them, they commanded that they should not speak in the name of Jesus, and let them go. And they departed from the presence of the council, rejoicing that they were counted worthy to suffer shame for his name.
As we go on, in the topic of this lesson we will find ourselves reading many passages that are written for our benefit as well as for our edification and most importantly for our encouragement. For example we have a very bold and encouraging passage in (1Pet.3:12-14)For the eyes of the Lord are over the righteous, and his ears are open unto their prayers: but the face of the Lord is against them that do evil. And who is he that will harm you, if you be followers [zealous] of that which is good? But and if ye suffer for righteousness sake happy are ye: and be not afraid of their terror, neither be troubled. Basically, we as children of God should not fear man, or the devil and his puppets [the world], but fear God, and him alone (Heb.10:31)It's a fearful thing to fall into the hands of the living God. Also, giving God his place with reverence and fear (Heb.12:28)Wherefore we receiving a kingdom that cannot be moved, let us have grace, whereby we may serve God acceptably with reverence and godly fear [in awe]. Even our Lord Jesus preached of this fear to his disciples during his ministry (Luke12:5)but I will forewarn you whom ye shall fear: fear him, which after he has killed has the power to cast into hell; yea, I say unto you, fear him. So, instead of living life with any kind of shame or fear; lets rejoice in what ever man or demons has to throw at us, and secure our relationship with God even stronger; just as Paul did when he was converted: a man in the similitude of Christ (2Cor.11:20-30) after this he tells the Corinthians of his pleasures and joys in everything for the name of Jesus Christ (2Cor.12:10)Therefore I take pleasure in the infirmities, in reproaches, in necessities, in persecutions, in distress for Christ's sake: for when I am weak, them I am strong. Another encouraging statement that Paul gives concerning the joys of tribulations is set for their benefit as well as for us (2Cor7:4)Great is my boldness of speech toward you, great is my glorying of you: I am filled with comfort, I am exceeding joyful in all our tribulation.
There is so much that is going on in this world that it can become mind-boggling; and we that are saints must become aware of all such disasters concerning any and all tribulation; and one thing for certain that it has become more and more evident, and clearly seen: the fall of religion as it was once known to the people, but most importantly the fall of righteousness within man. One thing for certain is that we must always have in mind that the very existence of such turmoil will always be there no matter what, and there is no denial on this part. In the acknowledgement of all passages pertaining to this lesson we are taught of its existing tenor, and been forewarned of its presence to try and tear us down and pry us from our salvation: that is why we are also commanded to take care of our own salvation with fear and trembling (Phil.2:12)Wherefore, my beloved, as ye have always obeyed, not as in my presence only, but now much more in my absence, work out your own salvation with fear and trembling. As we know, the failing and doubts that occur in anyone's life is because the vast majority of those persons are not faithfully strong enough, and are faced with multiple sins which in effect do happen to run across many tribulations as they are a part of; some come out of it fine and yet there are those who don't.
All in all, the idea behind everything we believe; if we believe with all our self being that God is in charge of our very existence (Phil.2:13)For it is God which works in you both to will and to do his good pleasure. We know this because this is very evident with all of his righteous people that we read about throughout the gospel; and this includes our savior Jesus Christ. So, its quite apparent that this also applies to us as well without a doubt; and this can only be if our Heavenly Father allows this to be. So, no matter what the outcome is: it is very certain that we need to do what ever it takes for us to show just how faithful we are, or are going to be. There is no doubt in my mind that all necessary purposes need to happen as he seems fit; that is to his good pleasure. As I had said before everything that is before us: "meaning the word of God", and there is an abundance for us to see; it is there for our benefit without any doubt. This was amplified by the brother of our Lord in his epistle to all Christians in general that we should rejoice in our cross as well as all tribulations; because these are there to try of our faith (Jam.1:2-4)My brothers, count it all joy when ye fall into divers [manifold] temptations; knowing this, that the trying of your faith works patience. But let patience have her perfect work, that ye may be perfect and entire, wanting nothing. I truly believe that when we have passed through what ever is thrown at us; it puts us closer to God and solidifies our relationship with him as well as with one another: this becomes true to the fact as Peter spoke of it with words of encouragement to all Christians in general (1Pet.1:2-9)Perpetual glorification of great importance; nevertheless its all important, and always having a clear conscience by forgiveness through prayer: with the mind set of the perils throughout time itself (1Pet.4:13-17). Another passage that is there for us to grasp for encouragement in our times of troubles would be when Paul at one time put it in plain and simple words; when he wrote to Timothy on an exhortation of constancy and perseverance (2Tim2:1-12). In the same principles Paul also encouraged the Corinthians (2Cor.1.7)And our hope of you is steadfast, knowing that as ye are partakers of the suffering's, so shall ye be of the consolation. Also an exhortation from Paul to Timothy about stirring up the gift that is within (2Tim.2:7-8)For God has not given us the spirit of fear; but of power, and love, and of sound mind [discipline]. Be not therefore ashamed of the testimony of our Lord, nor of me his prisoner: but be thou partaker of the afflictions of the gospel according to the power of God.
So, lets us give God all the glory and honor for the wonderful expectations he has bestowed on us and rejoice in our tribulations; because Christ suffered first for us, so let us also suffer for Christ's sake (Phil.1:29)For unto you it is given in the behalf of Christ, not only to believe in him, but also to suffer for his sake.
Finally, lets always remember were we came from; only never looking back, and the pact that we made never to return by the mercies of God. Our Heavenly Father has given us his powerful love to be where we are at right now; and the privilege to grow within his powerful love so that we can endure anything and everything that we will be confronted with day in and day out. No matter what, or who, either the carnal things of this world, or the evilness that lingers in darkness: as we know it they are there to try and destroy our salvation (Heb10:32-35).
A small token for the righteous "Remaining faithful till the end; is the assurance of our consolation, and we know that consolation is not of this world, but in a heavenly place." "So, lets over come all trials and tribulations and earn that spot that is there for us: If the good Lord wills."