STATE OF TOMORROW People are so worried about...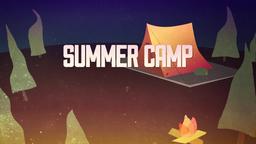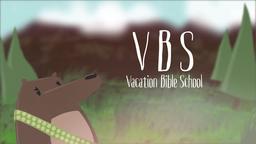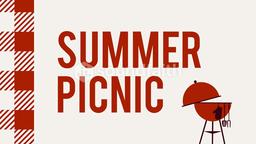 STATE OF TOMORROW
People are so worried about tomorrow as if death is knocking at their front door, and running around like there isn't going to be a tomorrow, generated by fear. So I ask should we worry so much about tomorrow? I say no we shouldn't specially after becoming Christians or rather brothers in Christ. But I will say this much if you are dead to GOD you should worry, but if you live for GOD, we have nothing to worry about, so long as we remain faithful to Him.
Lets look at what James the apostle has to say about the state of tomorrow, he writes that it is not intended for us to consider about the morrow, for in doing so becomes evil boasting (James4:13-16). In fact this clearly states that we as children of GOD should always rely on GOD and only GOD, and that's with all honor, praises, and glory seeing how we owe our lives to him, and our fate is in his hands. So, basically what is there for us to worry about, for instance today is today, in which it was on the morrow yesterday, in which is today. It really makes no sense in worrying about tomorrow, because it will be today as it was yesterday. As the apostle James puts it so well, with the writings of "what is life, but a vapor," meaning it was there yesterday here today and perhaps gone tomorrow, also lets keep in mind what Peter said to the first century Churches about the warnings he gave the godly, for the long patience of GOD, and hasten to their repentance (2Pe.3:8)But beloved, be not ignorant of this one thing, that one day is with the Lord as a thousand years, and a thousand years as one day. With this being said no one has any way of knowing what can happen at any given time, for this authority only belongs to GOD(Matt.24:36) but of that day and hour knows no man, no, not the angels in heaven, but my Father only. Other ref. on this can be found in (Mk.13:32)(Acts1:7). This is what David has to say about yesterday, today, and tomorrow (Ps.102:3)For my days are consumed like smoke, and my bones are burned as an hearth. As I said earlier, the true and the only one who controls our fate is GOD. The people of the world assume that they have control of their own lives when in reality they don't, because of the assumption of many thoughts, worries and fears. We turn the television on and we see all the problems that have occurred in the past, occurring in the present, and what could possibly happen with tomorrow, and this will eventually lead people to begin to look, and worry about the future, meaning tomorrow, and with so many theories and ideals that have crossed their minds they have created fear, and have developed a sense of insecurity as to what is to happen with tomorrow. I can relate and do understand where the people get there fear, I, we have been there at one point or another, and guess what, its fear that has them in knots. They fear for their lives, their children, their immediate family and family members, their homes, their jobs, the life that they are so used to living and coping with, in which they assume, and can perhaps that it may come crashing down on them. We all know that we as children of GOD must not possess this fear of life or fear man (Heb.13:5,6)let your conversation be without covetousness [be ye free from the love of money]; and be content with such things as you have: for he has said, I will never leave you, nor forsake you. So that we may boldly say, the Lord is my helper, and I will not fear what man shall do to me. We all know that these intensions are what the devil had, has, and will have to create confusion, mayhem, and destruction. I guess that people don't realize that it's a mind game that the devil has mastered over the human mind, complete control by they're weaknesses, in the thousands of years of manipulation. Also we know that this is done so that people are found to busy with their personal problems and make excuses for not having time for GOD, Jesus, or the Bible for that matter. Their reliance in based on what they see on TV and what they read in the news paper, which generates fear as I mentioned it earlier. The reliance of man strictly come from their commandments and ordinance which are the rudiments of this world (Col2:20-22)wherefore if ye be dead with Christ from the rudiments of this world, why as though living in the world, are you subject to ordinance, (touch not; taste not; handle not; which are to perish with the using;) after the commandments and doctrines of man. This is where the devil has ultimate control, and put in the minds of the people, "what is the state of tomorrow"? There are those that worry to no end who involve them selves with scientific evolution, who believe in astrologers, and who believe in what ever man has to say. To me, as well as it should be to all of us that this information is false, because they only believe in what they have created out of the own imaginations. They disregard everything that God has said (Ro.1:18-22). One thing that is quite noticeable is that all these people who consider themselves wise have become wise in their own deceit, and the one who began such philosophies I call them full blown plagiarists, if we are to look at the actual work and words that they have used, they are mostly certain passages, paraphrases out of the Bible, for the convenience of man and their disgusting deceits, and monopolizing the mind of man with the help of who, the prince of this world. Having them to believe what they have uncovered, discovered, and formulized, with anything and everything pertaining to this world, beginning with astrology to the scientists, and everything in between, its all plagiarism. As far as the Holy Scriptures are concerned, its all there for our learning and to understand that we need to commit to it, live by it and not to plagiarize any of it. Perhaps this is the area where they all went wrong, creating their own ideals and theories, only to satisfy weakly minds, and gain glory for something that is not apparent or of no use to anyone at all. Well I guess this is where the blind will lead the blind (Matt.15:14),simply because they refused to acknowledge who GOD is and what he has done from the beginning of time, and the refusal of what is written in the scriptures. This is what the Holy Spirit says about those who refuse scriptural instruction (Pr.15:32) He that refuses instruction despises his own soul: but he that hears reproof gets understanding. So, here is understanding to fear GOD is wisdom of its own (Pr.15:33) The fear of the Lord is the instruction of wisdom; and before honor is humility. Jesus Christ always said in the gospel of Matthew, he that has ears to hear let him hear, and again in the book of (Rev.2:11) He that has an ear, let him hear what the Spirit says to the Churches. Throughout the scriptures it is written what we should fear and what not to fear or worry about, and this distinctively caries more weight on the state of tomorrow. I truly believe its because when we became children of GOD we are taught that we need to be more concerned about today, in the mere fact that if we have made any errors, mistakes, or perhaps offended someone, which are all considered sins we need to ask our Heavenly Father for his forgiveness to remain in the life after tomorrow, meaning eternal life.
I would have to say that if we are to really consider anything with the state of tomorrow it would be that we remain faithful today and concentrate on tomorrow when its today. So in all reality we as children of GOD would most likely be more worried about being right in the eyes of GOD this day and not have to worry so much about what is to become with the state of tomorrow. As far as I'm concerned the state of tomorrow has no binds on us, and it has no bonds on us, and it has no bearing in our Christian lives for that matter. We have a generous, loving, faithful, merciful, and caring GOD, that the only thing that we should worry and be overly concerned is that we are pleasing Him and Him alone. Here is wisdom that is known by those who belong to GOD, remember the parable of the sower and the seed, well its very evident that the worriers of this world are the one's who Jesus spoke of in his explanation of his parable in (Mk.4:19) and the cares of this world, and the deceitfulness of riches, and the lusts of other things entering in, choke the word, and it becomes unfruitful. As we know that this parable has four categories, and in the category just mentioned it gives us great detail of what is indeed that characteristics of the vast majority of this world, simply because they are overly consumed with the state of tomorrow. As I had written earlier if you are dead to GOD you should be over whelmed with what is going on in your life, and not for the cares of this world (1Tim.6:9)but they that will [are minded to] be rich fall into temptation and a snare, and into many foolish and hurtful lusts, which drown men in destruction and perdition. What are the cares that they need to and should have, the concern for their salvation, relationship with GOD, and acknowledging everything there is to know about GOD (1Tim.6:18-19)that they do good, that they be rich in good works, ready to distribute, willing to communicate; laying up in store for themselves a good foundation against the time to come, that they may hold on eternal life [the life which is life indeed]. After all what does the state of tomorrow has in store for us absolutely nothing. Are all days the same, no they are not everyday differs from the other because the days belong to our Heavenly Father. We as children of GOD are commanded to leave everything to Him, meaning all concerns, worries, vengeance, and anxiety, what ever else there is that can and will create problems in our Christian lives. The state of tomorrow should not and does not have control of our destiny, because the only destiny that we seek, or should be seeking is what GOD has in store for us.
The state of tomorrow is about confusion and depravity of GOD'S grace and righteousness.
The state of tomorrow is generated by fear instead of salvation and life eternal.
The state of tomorrow is the state of nothing other than what GOD has in store.
So, I say what ever the good Lord has to do with the state of tomorrow let it be in accordance.