INSTRUMENTS FOR GOD The day of our birth...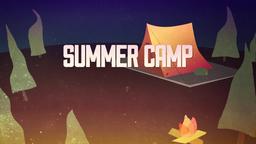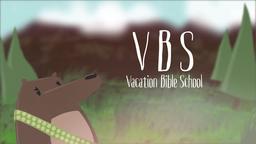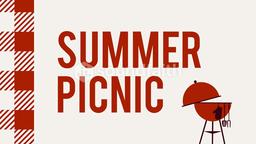 INSTRUMENTS FOR GOD
The day of our birth is the day that is celebrated not only by the brothers and sisters in Christ; it's a day that is celebrated by Heavenly hosts as well: because a lost soul has been saved and therefore becomes an instrument for God. Whether male or female we all become a tool to be used for the benefit of many other lost souls that are in dire need of salvation; and without a doubt it's a day that we all need to reckon.
As God's instruments we become members of the living, because we died In submersion and were resurrected to be free from sin and to live for God (Ro.6:10-13) For in that he died, he died unto sin once: but in that he lives, he lives unto God. Likewise reckon ye also yourselves to be dead indeed unto sin, but alive unto God through Jesus Christ our Lord. Let not sin therefore reign in your mortal body, that ye should obey it in the lust thereof. Neither yield your members as instruments of unrighteousness unto sin: but yield yourselves unto God, as those that are alive from the dead, and your members as instruments of righteousness unto God.
Presumably, when we therefore do become a child of God it just doesn't end there; If you have read the word of God you know that there is more to it than just being stationary; you should know that its an on going thing, and that it really needs to be taken to the utmost importance of what is expected of us. For one, it is our reasonable and spiritual service to honor God in everyway we do, and let us not slack or hold back in hypocrisy. As we have read and its been quoted many times a very familiar verse (Ro.12:1) I beseech you therefore, brothers, by the mercies of God, that ye present your bodies a living sacrifice, holy, acceptable unto God, which is your reasonable [spiritual] service: this depicts the reality of what it is directly telling us. So, as instruments of God we therefore glorify God in our bodies through complete obedience; because on the day of our birth we were bought with a special and precious price: the death, burial, and resurrection of our Lord Jesus Christ (1Cor.6:20) For ye are bought with a price: therefore glorify God in your body and your spirit, which are God's.
When the word of God is quoting us to be as instruments; it is really talking about our entire body, but in a spiritual sense: such as the different members of our bodies, and I am under the impression; with a safe assumption that it is speaking of various parts of our bodies. For example we are taught that the war that we have within our selves is within our own members our hearts, mind, hands, etc… Well, here is a passage that may have some affect to this notion of just how we strive against covetousness, intemperance, pride and so on (Jam.4:1) From whence come wars and fighting's among you? Come not they hence, even of your lusts [pleasures] that war in your members. Another passage also teaches us to mortify our members here on earth; because everything that is in contrary to the word of God is considered idolatry (Col.3:5) Mortify therefore your members which are upon the earth; fornication, uncleanness, inordinate affection [passion], evil concupiscence [desire], and covetousness, which is idolatry.
I truly believe that it would be safe to assume that the members of instruments: that is expressly speaking about are exactly what comes to mind; and this would be our hands, eyes, ears, mind, heart, tongue, and feet. This is simple enough to understand because of the usage of each member of our body: we are therefore careful on just how we represent our selves before man, and how we behave before God. In speaking of our members of our body we will start with our hands. So, we must do everything in our part to refrain ourselves, and keep our hands from touching , or handling anything that is unclean (Col.2:21-22) touch not; taste not; handle not; which all are to perish with the using;) after the commandments and doctrines of men? (2Cor.6:17) wherefore come out from among them, and be ye separate, said the Lord, and touch not the unclean thing; and I will receive you. So, with this being said its not hard to imagine the filth of obscure doctrine that lingers in the hands of the vast majority of man kind. Now we take a heed at what our ears hear; and of just how important it is to be careful in what we hear, so we watch out for our ears in not allowing them to take heed to false doctrine; as our lord made mention of this knowledge (Mark4:24) And he said unto them, take heed what ye hear: with what measure ye mete, it shall be measured to you: and unto you that hear shall more be given. Also the Spirit through Paul gives us foreknowledge as well (1Tim.4:1) Now the Spirit speaks expressly, that in latter times some shall depart from the faith, giving heed to seducing spirits, and doctrines of devils. This can be easily be seen as backsliders; people who are selfish, and self righteous. Now, we consider our mind of just how we need to be careful of what our mind frame should be as pertaining to the word of God: we allow the teachings of the word of God to teaches us how to think, act, and behave; so, that we don't defile ourselves (Ro.12:3) For I say, through the grace given unto me, to every man that is among you, not to think of himself more highly than he ought to think; but to think soberly, according as God has dealt to every man the measure of faith. (1Cor.3:10) According to the grace of God which is given unto me, as a master builder, I have laid the foundation, and another builds thereon. But let every man take heed how he builds thereupon. Another member that we care for would be our heart: that we search our inner self, and seeing that the eyes of our soul is our heart, we therefore force ourselves to understand the difficulties of God's wisdom (Eccl.7:25) I applied mine heart to know, and to search, and to seek out wisdom, and the reasons of things, and to know the wickedness of folly, even of foolishness and madness. Besides all the wisdom that God has freely given us can be better understood in (1Cor.2:10-13), I truly believe that this was said to those who our Lord Jesus told the Samaritan woman concerning the true worshippers of God; its all spiritual. Another member of our body that we definitely need to acknowledge is to my knowledge a very powerful instrument that we need to tame; and this would be our tongue, which can be the ugliest of all, but if corrected can become just as beautiful as the rest of our instruments for God (Jam.3:5-6,8-10,17-18). Now, the last member of our body that I have considered is our feet, and as we know it we use our feet to go where ever we want to go: only, the difference is that we are looking at the spiritual concepts of our members as instruments for God. So, we use our feet to walk in the Spirit and no longer after the flesh, because we no longer belong to this world or ourselves; but to God (Ro.8:1) There is therefore now no condemnation to them which are in Christ Jesus, who walk not after the flesh, but after the Spirit. (1Pet.2:21) for even hereunto were ye called: because Christ also suffered for us, leaving us an example, that ye should follow his steps. Although these are only a few verses that in-tells of what, how, when, and why we as children of God need to comply with everything we are taught through the word of God; and this is to become good and strong instruments for God; to glorify him in every aspects of our Christian lives, and that is to glorify him in body and in spirit. There are multiple verses in the word of God that teaches us how to constraint ourselves in every possible way to please God and not our flesh: with the acceptance that our flesh is still full of sin, and yet a working process.
One thing for sure is that we can not assume that we are not sinners, because then we are deceiving ourselves: although there is a process that each and everyone us has gone through and will go through: to begin this process, and this would be to hear the word of God, and commence with baptism for remission of sins, and the application of the blood of Christ for our purity, and have the privilege of the act of confession to be right in the eyes of God. (1Jo.1:7-10) But if we walk in the light, as he is in the light, we have fellowship one with another, and the blood of Jesus Christ his Son cleans us from all sin. If we say that we have no sin, we deceive ourselves, and the truth is not in us. If we confess our sins, he is faithful and just to forgive us our sins, and to cleanse us from all unrighteousness. If we say we have not sinned, we make him a liar, and his word is not in us. We need to be very careful with the way we present our heart: a true heart hides no guilt; and it should be a heart full of love, compassion, and righteousness, and not giving in to the lust of the flesh; because this does in fact defile our entire body: therefore it can, and will destroy what God has built as his instrument for his good pleasure. One of the key element, and strongest; that we are bestowed with is the Love of God; and this element reinforces the usage of our instruments for our Heavenly Father: that is we can we really use our instruments without the Love of God.
In all reality the love of God is the stronghold of our relationship among ourselves; and in the unity with God, Jesus, and the Holy Spirit: we know this because it is written in the book of (1Cor.13:13) And now abides faith, hope, love, these three; but the greatest of these is love. So, as complete instruments for God we are united as one through this love: that our hearts can be comforted being knitted together in love; and this explained by Paul with his letter to the Colossians when he exhorted them to be constant in Christ (Col.2:2-3) that their hearts might be comforted, being knit together in love, and unto all riches of the full assurance of understanding, to the acknowledgement of the mystery of God, and of the Father, and of Christ; in whom are hid all the treasures of wisdom and knowledge. Well with all that we have read there should be no doubt in our minds that we are being one as they are: we can in no wise be considered a faulty or decrepit instrument that truly belongs to God.
So, I say onward fellow soldier of Christ using the instruments of our feet to reach the lost; and with the instrument of our heart full of love we embrace all that come forward; and with the instrument of our hands we hold tight the righteous word of God; and with the instrument of our ears we hear the yearning and cries of the lost in our conversations; and with the instruments of our eyes we see everything pure as God have given us the purity of his Love too share with all; and finally with the instrument of our tongue we will spread the good news to all who wishes to hear the glad tidings. That way all who have accepted this invitation; will become instruments for our Heavenly Father, and will do just as the person who was used for their benefit as an instrument in the conversion of another lost soul.
A thought for the righteous " I commit myself to you my Heavenly Father as an instrument of righteousness; that you will use me as you please, for the benefit of the lost soul, and as you have granted your understanding to help all those to understand".