COMPASSION. Often times we find ourselves in situations...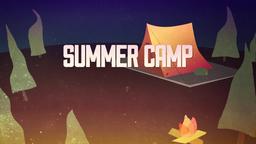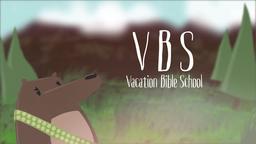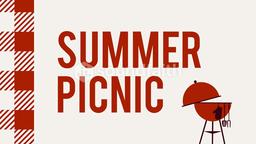 COMPASSION.
Often times we find ourselves in situations that can have a major impact in our lives that creates tension and an over whelming sense of bitter hatred. This happens when we see that some people do things that are very stupid, that are very wrong and hurtful. There are even scenarios where we see the way certain groups of people act in a certain way that can be very annoying, with relentless pursuit of destruction, and no common decency for the next persons well being. Well, by nature all humans tend to have some sort of compassion for the victims that are caught in those scenarios, or are the victims of some heinous acts.
We as children of GOD are commanded to have compassion on all humans (Zech.7:9,10)Thus speaks the Lord of hosts, saying Execute true judgment, and show mercy and compassion every man to his brother: and oppress not the widow, nor the fatherless, the stranger, nor the poor, and let none of you imagine evil against his brother in his heart. So, regardless of who they are and what they have done we need to forgive and show compassion, because at one point or another we may have been as they were, or perhaps something similar to that notion, and that we also felt the compassion and were forgiven, we need to do the same as well.
Although it may seem and appear hard to do the very act, we must force ourselves anyway, so that it may be a justifiable act in the eyes of GOD. We were given the act of justification through our Lord Jesus Christ, so we too can do the same and show some compassion: as compassion has befallen on us. As we look at some if not all of the passages that are in the word of GOD that pertains to compassion we will notice various concepts that will impel the very act of compassion. One passage comes to mind concerning our Lord Jesus Christ when he was crucified, at the brink of death, pain, and agony he yet still showed forgiveness, and compassion to those who did not know what they actually did (Lu.23:34)Then said Jesus, Father forgive them; for they know not what they do. Well, this is true compassion, first pure, holy, and righteous, because this comes from our Heavenly Father. As we know he is the Father of everything that is pure, holy, and righteous, the Father of love, the Father of compassion. (2Ch.30:9) For if you turn again unto the lord, your brotheren and your children shall find compassion before them that lead them captive, so that they shall come again into this land: for the Lord your GOD is gracious and merciful, and will not turn away his face from you, if you return unto him. I tell you what that the opportunity that our Heavenly Father give is full of compassion. This is what Ezra wrote pertaining to the compassion of GOD, and now lets see what Isaiah wrote on this notion as well in (Is.55:7)Let the wicked forsake his ways, and the unrighteous man his thoughts: and let him return unto the Lord, and he will have mercy upon you; and to our GOD, for he will abundantly pardon. The opportunity that he gave them he now gives to all, so in order to receive this we too need to have the same compassion to any one and everyone, who may have done wrong to you or someone close to you. Regardless of what ever has happened, who are we to judge or turn against, when GOD has been so merciful and compassionate towards us.
We can also see this in the ministry of Jesus Christ, the three years he walked the earth preaching the messages of good tidings. He had compassion on the sick, lame, blind, paralytics, the possessed, as well as all sinners of his time, and still shows the same compassion on the rest of the world today (Matt.20:28-34)So Jesus had compassion on them, this is a great example of what man can do with compassion in their heart. Jesus created the image of the shepherd because of who he was, and what he resembled, a man on a mission full of compassion (Matt.9:36)But when he saw the multitudes, he was moved with compassion on them, because they fainted [were distressed], and were scattered abroad, as sheep having no shepherd. Here are more examples of what our Lord did in his time (Mark1:39-42) he cast out devils, cleansed lepers (Mark2:17)When Jesus heard it, he said unto them, they that are whole have no need for a physician, but they that are sick: I came not to call the righteous, but sinners to repentance. Lets think about what we just read, I know that Jesus made it all look so easy, because the reality of this is that it is easy only if we do not hold strings of grudges, animosities, hatred, and bitterness.
I truly believe that we live in a society where compassion, mercy, love does not exist, contrary to what does exist is the complete opposite. Well, as we know what we need to do is possess that sense of compassion not only in our heart but to show that compassion and truly mean it, and that we do care for the next person (Matt.18:33)shouldest not thou also have had compassion on thy fellow servant, even as I had pity on thee? A well put metaphor between the ruler and his high servant, "if I had mercy on you and I show you compassion, why don't you do also have the same". Perhaps there may be some that don't deserve any compassion, such as rapist, child molester, murderers as these are the worst kind of persons who have some serious problems, that is mentally. Well, this a very wrong approach to consider these person, as I said before everyone has the opportunity to return to GOD. Also, we must never judge anything or anyone in this is world; as this is commanded in the word of GOD (1Cor.4:5)Therefore judge nothing before the time, until the Lord come, who both will bring to light the hidden things of darkness, and will make manifest the counsels of the hearts: and then shall every man have praise of GOD. (Ro.2:1)Therefore thou art inexcusable, O man, whosoever thou art that judges another, thou condemn yourself; for thou that judges do the same thing. After reading this I would think that it would be a lot easier to have compassion than to be considered a hypocrite. Besides showing compassion is more of a joyful and peaceful feeling within yourself; other than to having the feeling of guilt and remorse of hatred: having to deal with ones own bitter battles within, I know this because I've been there my self for many years, and its not anything good at all and it really does tear you up inside.
To relate other words with compassion we can look no further than words like sympathy, tenderness, kindness, mercy, condolence, and last but not least pity, these are word that truly surrounds GOD'S love as well as our Christian lives, and are also the very same acts that our Lord and Savior Jesus Christ practiced within himself and throughout his entire ministry. Its quite apparent that we as dear children of GOD should possess the very blessed attributes so that we can show an abundance of compassion, because if we don't have compassion, as the scripture stipulates, the Love of GOD is not in us (1Jo.3:16,17)Hereby perceive we the love of GOD [know we love], because he laid down his life for us: and we ought to lay down our lives for the brothers. But whoso has this world's good, and sees his brother have need, and shuts up his bowels of compassion from him, how dwells the love of GOD in him. As I have said many times over and over in some of the other lessons as well as in this one, and I've heard it been spoken by some of the brothers just the same, its all about the Love of GOD. Now lets look at some of the words that relate to the word love; inclination, regard, admiration, tenderness, heart, yearning, devotion, adoration, ardor, etc. Lets see the usage and meaning of these words.
Inclination- we are inclined to love one another as GOD has loved us first; full of compassion.
Regard- we tend to consider everyone else other than ourselves with compassion.
Admiration- we look at each others glorious attributes as it comes from GOD"S love and compassion.
Tenderness- we greet each other and all others with a warm and a tender heart full of compassion.
Heart- It is said that the heart is the eyes of our spirit and the one that spreads compassion.
Yearning- a desire to be loved and belonging to GOD with compassion.
Devotion- true commitment to those who belong to GOD, and showing true compassion.
Adoration- to worship and honor with high regards filled with compassion.
Ardor- with fervor and compassion is our zeal for our Heavenly Father.
If we are to possess any or all of these attributes, we then should believe that they do in fact come from GOD. Once GOD has bestowed the gifts we then need to put them in to practice so that they will never be lost in our midst. This will and can happen as we are aware of this, one bad apple can ruin the whole barrel. May the Lord our GOD bless us and fills our heart with compassion.