Illustration  •  

Submitted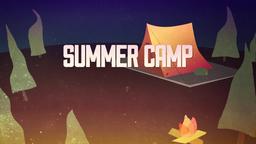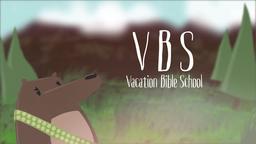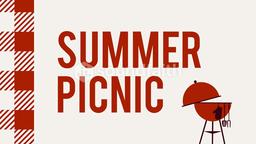 In the motion picture "Tooth Fairy," Derek Thompson is a dream killer. Derek's own dreams faded long ago. Though he was drafted to play in the National Hockey League, Derek was injured and assigned to a minor league team. He was never able to get back to the NHL, and acquired the nickname, "Tooth Fairy" for his rough style of play which often knocked out the teeth of opposing players.
After his hopes were crushed, Derek developed the bad habit of quashing the dreams of others. He tells a hopeful young boy that he will never make it in the NHL, advising him to pursue something else. Derek is challenged after he almost destroys the childhood dreams of his girlfriend's daughter, telling the six year old, there is no tooth fairy.
As punishment for his attitude, Derek is whisked away to the fantasy world of fairies, where he must serve two weeks as a tooth fairy. He is not allowed to tell anyone, which complicates matters. As he tries to complete his assignment, Derek is challenged to face his own fears and disappointments. He faces a crisis as he builds a relationship with his girlfriend's son, Randy.
The boy is a budding musician who is considering entering the school talent show, but lacks the self confidence to do so. As he and Derek work on some music, Derek is given the chance to encourage the boy, or revert to his old pattern of bursting bubbles. He must decide whether he can put aside his own pain, and encourage the boy to pursue his dreams.
Option 1; Play clip from Tooth Fairy, and make application. Chapter 16: Take The Shot. 1:01:45 to 1:03:24.
Option II: Describe scene and make application.
Derek and Randy are sharing some quality time and working on some music. Derek is playing the drums, and Randy is playing his guitar. Suddenly Randy stops and drops into self doubt mood, saying, "I'm not going to ready. I'm going to get up there and blow it." Derek silences a cymbal and reassures the young man, "You'll be fine. We've just got to keep practicing."
The encouragement makes little impact, as Randy sinks further into doubt. "Everybody's going to laugh at me. Maybe I shouldn't do this." Derek has the choice of reverting to his old pattern of dream killing or to try a different approach. He looks at Randy and adds, "Maybe they will or….maybe you'll blow the roof off the place. Huh?" He encourages Randy as he continues. "Man, you're good, but you're not going to find out if you quit." He draws on his experience in hockey and adds," You can't score if you don't take the shot."
Sarcastically, Randy looks up and asks, "Yeah, when was the last time you took a shot?" The question stuns Derek, and he pauses a minute to reflect. Finally, he says, "Listen, when I first started I was a scorer. First round draft pick of the Devils playing in the bigs." Interested, Randy asks, "So, what happened?" Reflecting, Derek answers, "I busted my shoulder one night in Chicago. They sent me down to the minors to recover and it took forever. I got so angry and frustrated… one night in a game I got into it with some meathead from New Haven. Knocked out a couple of his teeth. The crowd went crazy and they started calling me Tooth Fairy and it stuck and I haven't scored in years." Derek pauses as the point he just made sinks into his mind, then with a sly smile he adds, "but, I've got the most penalty minutes in the league."
Randy looks at Derek and asks, "But, like isn't your shoulder all healed now?" Derek shrugs, raising the shoulder and says, "It's just not the same." Randy presses him. "But how do you know? You don't even try." Then he repeats Derek's words back to him. "You can't score if you don't take the shot." A smile breaks across Derek's face, and he says, "Tell you what, I will if you will." Randy considers the proposal for an instant and adds, "Okay. I'll take that deal." Though he still has a long way to go, Derek takes the first step toward helping others explore the positive possibilities and what ifs in life as he begins to put his past behind him, giving and receiving encouragement.
APPLICATION: Derek Thompson's alter ego is the Tooth Fairy. For him, the nickname has become a sign of his failure in life, when the image should represent a call to pursue his dreams. Too often, life's failures keep us from offering real encouragement to those who need it. The same failures prevent us from receiving the encouragement others give us. A call to encouragement includes a call to leave the past behind, and to freely give and receive positive challenges.
Tooth Fairy, Chapter 16, Take the Shot, 1:01:45 to 1:03:24, Copyright 2009 Twentieth Century Fox Film Corporation, Walden Media LLC, and Dune Entertainment III LLC. Illustration by Jim L. Wilson and Jim Sandell.
1 Thessalonians 5:11 (GW) "Therefore, encourage each other and strengthen one another as you are doing."