TRANSFORMATION THROUGH RESURRECTION In the commencement of one's...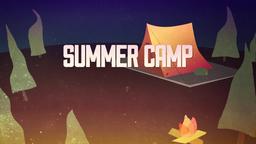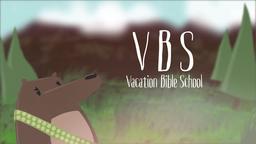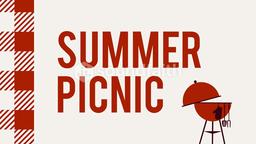 TRANSFORMATION THROUGH RESURRECTION
In the commencement of one's study there are changes that one goes through without even noticing a thing: because the changes are invisible, but the changes are not to be mistaken with the actual transformation that occurs during our resurrection.
They will eventually reckon that there is a power that can only come from God; although there are skeptics who run on a full tank of doubt, but nonetheless the power never seizes to exist. It is through this power, that is the power of God's love, that the changes has, have, and will happen to those who are seeking their freedom, and with us as well throughout our Christian lives; and this includes the transformation through resurrection. The transformation through resurrection is also know with other familiarities such as: to turn a new leaf, walking in newness of life, and forgetting what's past and looking in the future, etc…
This transformation will eventually become noticeable even to the most rebellious persons; who tread on doubt, and contradict everything concerning God; basically all those who oppose themselves, and these, or they will eventually doubt the doubts that they have. So, glory to our heavenly Father that we were chosen as dear children of God as his instruments of righteousness that are commanded to teach all humans no matter what: besides can we really say that it is us who teaches all who are interested; when everything comes from the word of God?
As I said earlier that we are mere instruments to help the needy, the weak in spirit: that is to help those of interest in a spiritual sense. This is explained by Paul in the second letter to Timothy (2Tim.2:23-26) But foolish and unlearned questions avoid, knowing that they do gender strife's. and the servant of the Lord must not strive; but gentle unto all men, apt to teach, patient, in meekness instructing [correcting] those that oppose themselves; if God peradventure will give them repentance to the acknowledging of the truth; and that they may recover themselves out of the snare of the devil, who are taken captive by him at his will.
Well, in any case the power that does in fact come from God is the power that does in fact change everyone to his good pleasure: this can only happen through the word of God, by God's approval. (2Cor.10:17,18) But he that glories, let him glory in the Lord. For not he that commends himself is approved, but who the Lord commends. That is to acknowledge this approval through our studies (2Tim2:15) Study to show thyself approved unto God, a workman that needs not be ashamed, rightly dividing the word of truth. The more you read the more it tends to mould all of interest (Eph.1:19-21)And what is the exceeding greatness of his power to us-ward who believe, according to the working of his mighty power, which he wrought in Christ, when he raised him from the dead, and set him at his own right hand in the Heavenly places, far above all principalities, and power, and might, and dominion, and every name that is named, not only in this world, but also in that which is to come.
So, an intonation of the contradiction that becomes the negative attitude that all human possess; will always bring up doubtful questions: I believe that this occurs because its hard for them to believe in something they can not see: with the assumption that they are better judges of their own lives, and persistent in their own wisdom. On the other hand those who are true and are completely convicted will give up all for Christ no matter the circumstances.
Paul gives a simple and self explanatory suggestion that is close to a question when he wrote to the Philippians, (Phil.3:21) Who shall change our vile body [fashion anew the body of our humiliation], that it may be fashioned like [conformed to] unto his glorious body [the body of his glory], according to the working whereby he is able even to subdue all things unto himself. Who, but only God can change us through our Savior and Lord Jesus Christ; using his glorious gospel that teaches us everything that is important for our salvation. One thing that is clear, before we can go on we need to go along with what ever process that God has in store for each and everyone us; right down to the baptism, because I believe that the transformation through resurrection starts here: its purity, its holiness, with all righteousness.
At this point we are at full acceptance of everything we have studied; with the full assurance of the commitment that God is allowing this to happen without a doubt. What has happened is that we made a critical choice to die with Christ, and therefore are buried with him; so, to follow through and believe we shall be in the likeness of his resurrection: and to die we are therefore buried in baptism, and to be resurrected is to live in a newness of life (Rom.6:4) Therefore we are buried with him by baptism into death: that like as Christ was raised up from the dead by the glory of the Father, even so we also should walk in newness of life. (Phil.1:21) For to me to live is Christ, and to die is gain. To further understand this we read what Jesus Christ explains to Martha concerning the resurrection (Jo.11:25-26) Jesus said unto her, I am the resurrection, and the life: he that believes in me, though he were dead, yet shall he live: and whosoever lives and believes in me shall never die. Believes thou this? As we know it that there is no salvation in any other name (Acts4:12) neither is there salvation in any other: for there is none other name under heaven given among men, whereby we must be saved.
When we have committed ourselves to this wonderful resurrection it can only mean one thing; and that is that we can no longer see ourselves the same way we used too: simply because what is written in(2Cor.3:18) But we all, with open face beholding as in a glass the glory of the Lord, are changed [transformed] into the same image from glory to glory even as by the Spirit of the Lord. And this is also put in a different way but same meaning (1Cor.15:49) and as we have borne the image of the earthy, we shall also bear the image of the Heavenly.
Basically, what this all sums up to is that we have a new way of life; and we need to live by it, enforce it within ourselves, not trusting any other literature that is out there, and that it can only come from the word of God. Are we not witnesses of our own transformation through resurrection; and that all the noticeable changes are clearly seen undoubtedly. Seriously speaking, if one does not see any changes within oneself: it would be safe to assume that they are with the same vail that most people carry within themselves because of their doubt. This vail can only be taken away through the belief of our Lord and Savior Jesus Christ and everything that he went through including his resurrection; and we are reminded of this through the word of God as Paul explains this to the Corinthians of his comparison of the law and the gospel (2Cor.3:6-16). Although, we have been transformed here in the flesh, but not to live for the flesh but for the spirit: there is a better hope of what we anticipate of what the final outcome will be for those who are true to God.
By this I mean from the first transformation through resurrection to the end of time of perhaps the final transformation in Heavenly places (1Jo.3:2,3) Beloved, now are we the sons (children) of God, and it does not yet appear what we shall be: but we know that, when he shall appear, we shall be like him; for we shall see him as he is, and every man that has this hope in him purifies himself, even as he is pure. With this being said; each and every time that we partake of the Lord Supper can be seen as a transformation of purification as well: for the remembrance of what our Lord and Savior did for all, but also is a set hope of his return. As it appears that there is more than one transformation that the true worshippers of God shall eventually go through; and perhaps this transformation is the process that God wants his children to go through to stabilize our fidelity.
To further this accuracy of its truth we can read what Paul wrote to the Corinthians of the significance of the resurrection and the manner of the resurrection in (1Cor.15:1-58), and apart from that all of the references that I have brought with this lessons does in fact solidifies its true essence. In the old testament the Prophet Daniel is informed of the times to come; and that Michael the angel of God shall deliver the people, but with stipulation around this deliverance (Dan.12:1-3) And at that time shall Michael stand up, the great prince which stands for the children of thy people: and there shall be a time of trouble, such as never was since there was a nation even to that same time: and at that time thy people shall be delivered, every one that shall be found written in the book. And many of them that sleep in the dust of the earth shall awake, some to everlasting life, and some to shame and everlasting contempt. And they that be wise shall shine as the brightness of the firmament; and they that turn many to righteousness as the stars for ever and ever. This was also later prophesied by our Lord Jesus Christ in (Matt.13:43) then shall the righteous shine forth as the sun in the kingdom of their Father. He who has ears to hear, let him hear.
So, as an encouragement for us we look no further to what James the just, the brother of our lord, wrote to all Christians in general (Jam.5:19-20) Brothers, if any of you do err from the truth, and one converts him; let him know, that he which converts the sinner from the error of his way, shall save a soul from death, and shall hide a multitude of sins. Being thoughtful and full of compassion and be not over taken by anything as Paul wrote to Timothy; pertaining to the same scenario (1Tim4:16) take heed unto thyself, and unto the doctrine [to thy teachings]; continue in them: for in doing this thou shall both save thyself, and them that hear thee.
The bottom line is that; as we are going through these transformation with the guidance of the word of God, and the advocacy of Jesus Christ, and the intercession of God's Holy Spirit: we can never go wrong unless we want to go wrong. I say why throw it all away; that is all the time and effort that God has spent on each and everyone that is true to him, and that means as Jesus once call his followers true worshippers of God: and this means from your initial transformation through resurrection. May God keep us and bless us for all eternity!