Farewell Speech for David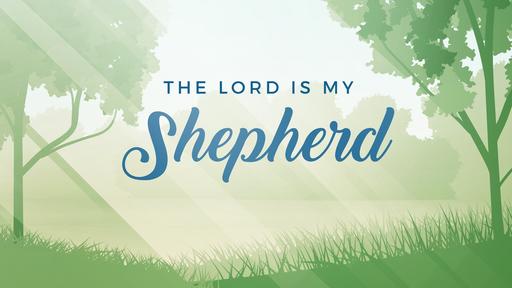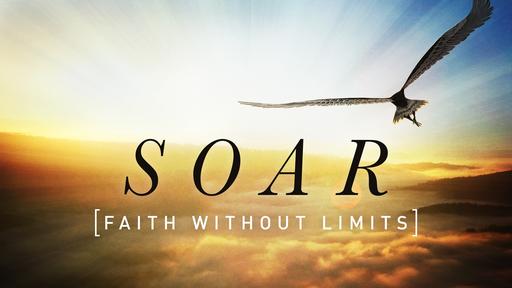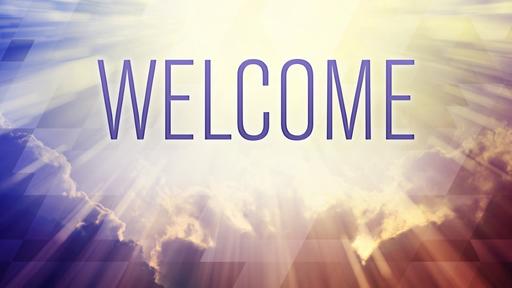 Farewell Speech for David & Angela Reed
Rev. David Holwick      XFirst Baptist ChurchWest Lafayette, OhioJune 25, 1989                                                            Acts 20:17-37                        A PASTOR'S DEPARTURE    I. Paul's goodbye.      A. Many have told me they hate goodbyes.      B. I also hate goodbyes.                (That's why I'm wearing my black funeral suit.)      C. But if you have to do it, Paul gives a good way.  II. Spirit moves me to new city.       20:22      A. Potential in NJ unknown, but I feel it is God's will.          1) There will undoubtedly be obstacles.      20:23          2)West Lafayette is hard to top.      B. Our ultimate task is following the Spirit & preaching gospel. III. Look back at past.      A. Lifestyle.                    20:18          1) You know how I lived.              a) Not always an asset.              b) But we have opened our lives to you.                  1> You have done the same.          2) Difficulty of being a preacher.         20:19              a) Tears (I store it inside).      20:19               b) Tension:                  1> Faithfulness to God.                  2> Acceptance by people.       B. Preaching.                                    20:20          1) Discuss sermon series and Bible studies.              a) Sermon series:                  1> John, Ephesians, Philippians, Sermon on Mount, James.              b) Bible studies:                  1> 1 & 2 Samuel, prophecy, Holy Spirit.          2) Tried to stick to Bible.                    20:21              a) Repentance and faith in Jesus is content of gospel.              b) Apply it to real life.                  1> Effective?                  2> Sometimes I have my doubts.                  3> But many have said they've learned about Lord.          3) House to house - Bible studies.             20:20              a) Lay leadership important.              b) Inter-personal challenging, not just church services.       C. Focus of the preaching.          1) Innocent of blood - the necessity of the gospel.       20:26              a) Salvation proclaimed.              b) Have you accepted Jesus?          2) Whole gospel - the difficulty of the gospel.           20:27              a) Hard aspects of obedience to gospel.                  1> Amazed me how people were convicted by sermons.              b) Some have turned away.                  1> Whole gospel says it is never too late (till death).                  2> Even those who have fallen away may come back.  IV. Look to the future.                20:28      A. Church leaders (deacons).          20:28          1) Be on guard.               20:28              a) Don't get a loser for a pastor.          20:29              b) Watch out for false doctrine.            20:30                  1> Much worldliness in our church.                  2> Distortion of truth.                 20:30                      A> Not just sin, but half-truths.                      B> Easy believe-ism.              c) Watch out for splits in body.      20:30                  1> Keep love and unity.          2) Be shepherds.                 20:28              a) Great examples of shepherds in this church.                  1> Bev Marshall.                      A> Critical notes in margin of S.S. leader's book.                  2> Howard Brown.                      A> Missing World Series (?) to come to church.                           Game went into extra innings.                      B> Kicking through snow banks with artificial legs                           to come to prayer meeting.                  3> Merrill Beal.                      A> Push screaming and kicking into being S.S. teacher.                      B> Image of Apostle Paul:  short, bald, bowlegged,                           looks like angel, then fierce.                  4> Grover Taylor.                      A> Preacher's voice, messages backed up by integrity                           of life.                  5> Glenna Hartsock.                      A> Acting out raindrops of blessing as she teaches                           young children.              b) Shepherds must care for the sheep.                  1> Love is mark of true church (Jesus).   John 13:34-35                  2> This church has attracted many because of love.              c) Only one shepherd is leaving.       B. Life is a race for all Christians.                    20:24          1) We know where we are going.          2) We have gone far already.              a) Physical changes in church.              b) New people since we have arrived.     (raise of hands)          3) We have far to go still.   V. Commitment to God.       20:32      A. Only He can build up.              20:32          1) He can be trusted to hold us till the end.   Phil 1:6          2) He has an inheritance waiting for us.      20:32       B. Give, rather than receive (Jesus).      20:35          1) Help the weak.              a) Virgil Lutgen, Tom Daugherty, other shut-ins.  VI. Tearful goodbye.      A. Future Fellowship.          1) Paul thought it was his last visit.     20:25                 a) Wrong according to pastorals?         (2 Timothy 1:18)          2) We intend to visit again.              a) (Once things settle down.)       B. We are attached to this life, though heaven is real.          1) Other dear Christians have already said their goodbyes.          2) Personal attachment:              a) Grew up without sense of community.              b) West Lafayette is only place I have lived where I was                   made to feel I belonged.              c) This church has treated me as family.       C. End with prayer and embraces. 
A Pastor's Heart
Even in the midst of his campaign for reform, Hus never forgot the faithful flock back home.
Bruce L. Shelley


Like Paul at Miletus, Jan Hus bid a tender farewell to his congregation at Bethlehem Chapel as he departed for Constance.
"Faithful and dear friends," he said, "you know that for a long time I have faithfully labored among you, preaching to you the Word of God without heresy or errors. Your salvation was, is now, and shall remain my desire until my death."
Hus knew he might never return to Prague. But if not, "we shall, of course, meet one another in the heavenly joy."
We think of him as "Jan Hus, the martyr." But before that, he was Jan Hus, the pastor—passionate about reform yet gentle toward his flock.
So this is goodbye, David.
We'll miss you.
One way or another, you've had quite an impact on this place.
And you'll leave quite a gap here.
But we won't have any shortage of memories.
We'll remember you for being genuine.
We'll remember you for being caring.
And if we're honest, we'll also remember you for being in love with his Fords almost as much as with our young people..
Most of all, though, we'll remember you for being a great person to have around.
Whatever work you choose to do, it's always m...
I have accepted a new ministry as the pastor at the Mission Hills United Methodist Church. I'll be starting there in the beginning of March; my last Sunday at PB will be February 20. April will stay here to be the full-time pastor to the PB UMC; only I'll be going to Mission Hills. We'll continue to live in the parsonage on Vickie Drive in PB.
Usually pastoral changes in the UMC take place in July. In this case, the current pastor at Mission Hills, Sue Farley, is leaving that church to take over for a pastor and friend who is stepping down due to illness. Because of that, this move is being made "mid-year." It's a bit of a shock to me how quickly it's coming about, but the move doesn't come as a complete surprise.
Though we both love it here and I've often imagined staying at PB forever, April and I have discussed at times what the next step in our ministry might be. There are two factors that have led me to believe that serving in separate congregations is the right way for us to go, and the way that God is leading us.
The first factor is the challenge of job sharing. We're both looking forward to being able to come home in the evening and talk about our day with a supportive spouse rather than a concerned co-worker.
The second factor is in my calling and development as a pastor. Serving at Pacific Beach has given both April and me the opportunity to develop our skills and abilities as pastors. We've reached the point where we both feel ready to accept the responsibility of being the primary leader and pastor for a congregation. I'm convinced that we'll best be able to use our gifts in God's service by being pastors to separate congregations.
It's hard to imagine leaving PB UMC. We've done many great things together; we've engaged in many significant ministries; we've worked hard and made this a beautiful place; I've felt joy and sadness when I've shared important life experiences with many of you; I've had lots of fun; in short, I've come to love this church.
I'm not exactly sure what being the pastor's spouse here will mean--that's a new role for me. But I do know that I won't disappear. I'm glad that, with April continuing to be the pastor here, I'll have a good reason to come and enjoy special programs and social events.
I leave this church in a position of growth and development, and I know that it will continue to thrive and do great things in ministry. So it's with hope and anticipation that I look to the future of this church and to the future of my ministry in Mission Hills.
Paul provides appropriate closing words: "Finally, brothers and sisters: Good-bye. Aim for perfection, be of one mind, live in peace. And may the God of love and peace be with you." (2 Corinthians 13:11)
Peace,
A Moment in Time
By Dr. Charles Self
For a moment in time
You offered faith sublime
Nurturing a family to rest
Preparing for our next quest.
For a season all too brief
You brought a sweet relief
From clichés and images
We enjoyed prayers and praises.
For this special era
You modeled a joyful aura
A life of private holiness
And team-building gentleness.
In our time together
We had events to weather
Twin Towers may fall
But you lead us to the Lord of all.
You said farewell to many saints
Listened patiently to all complaints
Always responding with grace
You made our church a greater place.
Good seeds of faith and hope
Have been watered with love
Now we nourish the new growth
With help from Above.
A moment is time
Our future defined
Refreshed by the Giver of Life
We move forward without strife.