I HUNGER a lesson for the lost To...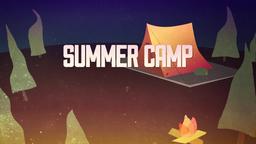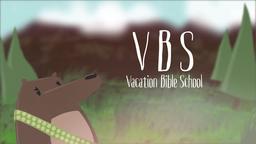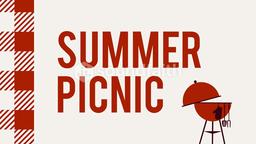 I HUNGER [ a lesson for the lost]
To grow or not to grow, that is the question? How many times do you find yourself ignoring the hunger that drives you to eat just about anything that you see. My guess is that most people can not ignore their hunger, and eventually stuff their face and later regret they ate all that food.
In a scriptural point of view this does not work for everyone, meaning not everyone likes to eat the bread of life: which is better known as the word of God. Lets look at two concepts of hunger that lies in the hands of everyone in the world, and they are the carnal food for the stomach, and the spiritual food for the spirit. From infancy to an adult its always been the same, we all need the food to nourish our bodies in order to remain healthy, and well nourished, and the same can be applied in ones spiritual nourishment for a health relationship with God.
In the infancy years, a new born baby relies on the mother figure to feed them when ever they are hungry; they are hungry for food and hungry for love and attention, and when the infant is grown up to the toddler years, the child is still with the same reliance nourishment of the mother in all aspects of their growing lives. This occurs until they grow up to an age where they can eventually feed themselves, and this is in the adolescence years, and with in time they eventually can rely on oneself to feast on the desire food they request, and by this time one is considered a full-grown adult.
If we understand how the reliance we once had on mother dearest we then can apply this concept to our spiritual growth, using the nourishment of God's spiritual food(The word of God). We can then maybe fully begin to understand and reckon the reality of what the author is speaking about in the book of (Heb.5:12-14). As a babe in Christ we rely on the sincere milk of Christ [teachings of Christ], to nurture our spirit to grow to please our heaven Father, and therefore our reliance now goes to our Heavenly Father through prayer in the name of Jesus Christ. We use it everyday of our lives so that we can do our best, and try to reach the full stature of Jesus Christ; (Eph.4:13)Till we all come in the unity of the faith, and of the knowledge of the Son of God, unto a perfect [full-grown] man, unto the measure of the stature of the fullness of Christ. This is to be understood that we have decided to allow God to change our lives from the very beginning of our nourishment of our daily bread (Word of God).
In other words it has become our commitment to rely on God for everything; because we will eventually belong to him if you commit. It begins when our Heavenly Father puts someone in our path to help us understand the calling that we hear in God's spiritual realm. We therefore commence our study and allow the word of God to grow in us to help us decide what path we are going to take, and eventually decide to get baptized.
Lets recall what our Lord and Savior Jesus Christ spoke about the bread [food] and the word of God, when he was being tempted by the devil after his 40 days and nights of fasting (Matt.4:4) It is written, man shall not live by bread alone, but by every word that proceeds out of the mouth of God. Here it clearly states the difference between actual food and spiritual food that is used for nourishment of the body as well as the nourishment of the spirit. Most importantly Jesus made the statement that we need to live by every word that proceeds out of the mouth of God (The Word of God), meaning the commandments of GOD; so we therefore become reliant to the word of God, as it is our spiritual food for spiritual nourishment. In reference to this message we can find it in (Deut.8:3) and He humbled, and suffered thee to hunger, and fed thee with manna, which thou knew not, neither did thy fathers know; that He might make thee to know that man do not live by bread only, but by every word that proceeds out of the mouth of the Lord does man live. In which, this basically states the same thing concerning the word of God, which was spoken to them as well as to us, and we too have the same opportunity to become a child of GOD, if we do the will of God. In order for this to happen we to need to grow through God's word as our guide; so we feast ourselves with food that is far better than the food we eat that nourishes our bodies.
In the commencement of our conversion we drink the sincere milk of Christ; that is the teachings of Christ, and we as babes are taught through the gospels, until we are able to withstand the strong meat that is given to those who have the desire to grow in the spiritual family of God. One thing that we need to remember is that we no longer belong to this world, but belong to God and are hid in Jesus Christ when we committed our selves to God (Col.3:1-3)If ye then be risen with Christ, seek those things which are above, where Christ sits on the right hand of GOD. Set your affections [mind] on things above, not on things on the earth. For you are dead [died], and your life is hid with Christ in GOD. Lets make sure that we acknowledge, and have complete understanding what the difference between babes drinking milk and full-grown adults eating meats is really all about. The babe is barely growing in the first oracles of God which infact are the teaching of Jesus Christ, and is unskillful, and at this point the babe can be easily be over turned and deceived with false doctrines and by false teachers. For those that are full-grown, they of all people should be held accountable in every aspect that pertains to their spiritual life, because we as full-grown Christians can also be deceived as well. We can and will be often tempted, but trying hard and never failing, with being continuous in everything that pertains to the word of God: for example they should be zealous in all the work that is due, always in prayer, fellowship, studying the word of God, never taking heed to wisdom of this world. Also, acknowledging the concept of all the blessings and gifts received by God, and as well as being able to distinguish [discern] good from evil
If you hunger let your hunger be filled with the glorious word of God so that we may never fail, and become strong in the faith, able to over come anything that satan and this evil world throws at us. Hunger for the things that are above and not here in this disgusting world that only offers death. As our Lord Jesus Christ said "ask and it shall be given, seek and ye shall find, knock and it shall be opened unto you" (Matt.7:7). If you do indeed hunger, heed the calling and respond before its too late and you loose the opportunity.
One thing that all who is of interest must realize is: there is a process that all have to go through upon the acceptance of the Lord. This acceptance of the Lord is God looking down on you looking deep into your heart, and making sure that you are true, remorseful, fervent in prayer, and have an eager desire to please him.
You deny yourself and follow Jesus Christ no matter what; sincerely devoting all your strength, mind and body to the plan of salvation that only comes from God. To begin, we must believe that God does in fact exist, and that he is our Heavenly Father; and also believe that Jesus Christ is the Son of God who gave us the right to become sons of God through him (Jo.1:12)But as many as received him, to them gave he power [the right] to become the sons of God, even to them that believe on his name. Secondly, we must confess, and in this section there are types of confessions that is required of us: one is that we need to go before our Heavenly Father in secret; through prayer and repentance we confess our sins to him with an open heart; the other confession that is required of us is to do is to profess openly that Jesus Christ is the Son of God and he is our Lord: the exact two confessions that we are required to do; repentance of sins (Ps.32:5); professing Christ (Matt.10:32). Finally, we have to commit ourselves to baptism; to remit all sins which is the cleansing of all filth (Acts2:38).
Once you have accomplished all necessary requirements with strong convictions you have decided to commit yourself to God, and to a different life style. One thing for certain is that you have to acknowledge that you no longer own your own life: which now belongs to God!