THE LASCIVIOUSNESS OF FORNICATING UNGODLY MEN In the...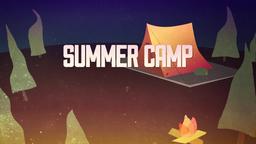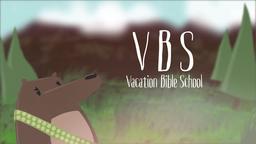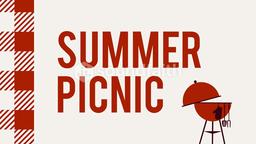 THE LASCIVIOUSNESS OF FORNICATING UNGODLY MEN
In the twilight of our years it appears that man has now gone beyond that of the days of Sodom and Gomorrah; which in those days God destroyed those two cities; because of their lewd, lust, and sexual acts of disgust; and of their evil practices of not only moral, but spiritual disobedience.
Its even more apparent that these days are far more gross than that of those days to a certain extinct; in a social science point of view, but in any case its all an abomination in the eyes of God; well, to be more exact we have television, the internet, and certain location where people go to indulge, and satisfy the evil desires, and enjoy the participation thereof; as the secrecy of their lewd behavior has entered in an wide open phase of disgust. The contrast of this public lewdly behavior is the wrath of God on those who do such things as they do; (Ro.1:32)Who knowing the judgment of God, that they which commit such things are worthy of death, not only do the same, but have pleasure in [also consent with] them that do them.
Not only are people these days doing things publicly: they tend to applaud themselves in the gains that they have achieved throughout the centuries, but make an uproar for their malicious and mischievous behavior towards most peoples bias conduct: for example the freedom of the liberal ideas of homosexuality, allowing gay marriages, and allowing homosexuals within certain congregation to teach, and preach, etc…. all this is for their evil passions of desire; ignoring, and disregarding the will of God.
Which, to my knowledge is the self willed acts of this adulterating generation in their moral point of view; but even more so, in a spiritual point of view. In the spiritual sense, it's the idea of committing adultery against God's holy word; using the very word of God to blasphemy, distort, and put to shame the very word of God for the pleasures of man kind and the destruction of man kind.
Lets take a very good look at what would be the definitions of the two words that I am using in this lesson: first it would be lasciviousness: which means lewd and strange sexual acts. Secondly, we look at fornication: which means; sexual act of unmarried partners. Well, this is fine, in accordance to the knowledge, and dictionaries of this world; but when we look at the word of God these words have the same meaning, and belong to the same idea: for instance, lasciviousness, fornication, and adultery all have the same understanding in the eyes of God!
This bring us to acknowledgment of what is the two types of fornications, or lasciviousness, and adultery: which are moral, and spiritual fornication; the moral fornication is all of the above; meaning that anything that puts anyone into the slavery of sin. We as dear children of God are commanded to abstain from all fornication, and this is applicable to all the human inhabitants of this world; as it was then (Lev.18:19-24), its even more so now (1Thess.4:3-5)For this is the will of God, even your sanctification, that ye abstain from fornication: that everyone of you should know how to posses his vessel in sanctification and honor: not in the lust of evil concupiscence (passions of lust). (1Thess5:22)Abstain from all appearance of evil. (1Pe.2:11)Dearly beloved, I beseech you as strangers and pilgrims, abstain from fleshly lust, which war against the soul. I ask, what more evidence does this world need as it appears in plain letters on paper; or should I ask what Bible are they reading , and using: that they disregard the very passages we just read?
Yet, I give audience that we mustn't be ignorant of the devils devises and how all are blinded by their own ambitions, perversions, and self willed attitudes. Also, they obviously have not read the passage that the Holy Spirit through Paul gave to the Corinthians; pertaining to this topic; (1Co.6:18)Flee fornication. Every sin that man does is without the body; but he that commits fornication sins against his own body. Clearly there is two ways one should understand this: the defilement of ones body, and the desecration of God's temple, but we know that this can only go for those that truly belong to him. Its even more clear that they don't even read the passage that the Holy Spirit through Paul said to the Ephesians concerning of who has the right, and who doesn't have the right of inheritance to the kingdom of God; (Eph.5:5,7)For this you know, that no whoremonger [fornicator], nor unclean person, nor covetous man, who is an idolater, has any inheritance in the kingdom of Christ and of God. Be not ye therefore partakers with them.
After reading these few passages, that is considerably all scriptural, and all true to the very word; how can anyone even begin to think that the will of God means nothing, as it does to those individuals of the world: we all know, and should know [the children of God], what is meant in the same book of Ephesians; on how, that it tells us all not to be unwise concerning the will of God, and we do know, "because we wouldn't be where we are right now;" (Eph.5:17)Wherefore be ye not unwise, but understanding what the will of the Lord is.
Now, Lets talk a little more on the issue of spiritual fornication, and this is not the bottom of the barrel, but the top of the barrel: this truly is the desecration of everything that our Heavenly Father stands for. Now, for those Churches who allow such disastrous acts of gay teachers or preachers; we as well as they, are told very specifically and boldly how we need to act, and present ourselves before God seeing how we belong to our Lords Church, or rather the body of Christ; again this only applicable to those who belong to Him (Eph5:27)That he might present it to himself a glorious church, not having spot, or wrinkle, or any such thing; but that it should be holy and without blemish.
We therefore mortify our selves and our Church to be honorable, respectful, pure, and holy before God (Col.3:5-6)Mortify therefore your members which are upon the earth; fornication, uncleanness, inordinate affection [passion], evil concupiscence [desire], and covetousness, which is idolatry: for which things' sake the wrath of God come on the children of disobedience.
So, the lasciviousness of fornicating ungodly men will certainly have their day on judgment day; because of their distorted, and gross disobedience, and their irrational excuses for not abiding to the will of God. Their salacious, and wanton attitudes is a sure way of leading them, or anyone to become absolute impure, unclean, and with a disgusting nature that has been a long time ignoring the very word of God.
Only to satisfy their own will; because in reality they have no control of their own flesh, their own mind, and even their own heart: yet we know why? And I'll say it with ease, and boldness; its because they still belong to this world, and are under the slavery of satan himself.
In speaking of the spiritual point of view there are many passages that in tell us about the many false teachers, smooth talkers that arose during the Apostles ministry in the turn of the century. This was perhaps the Gnostic era; this was a time that there was much danger to the Christians who fell by believing the Gnostic heresy's. Now Gnostic is formed from the Greek word for knowledge. Gnosticism claimed to give a particular knowledge of the unseen world. Greek philosophy merged into oriental mysticism; and in those early years there was great danger to which Christianity was exposed, by arousal form the Gnostic heresy by which Christian doctrine were corrupted.
Well, this was the beginning of all the false religion that would erupt and contradict the true religion of God: all these person who committed themselves in this manner are all considered spiritual fornicators; the lasciviousness of fornicating ungodly men (Jude 4-13). Here are several of the passages that speak of these false teachers, false brothers, and heresy speakers (Ga.2:4)And that because of false brothers unawares brought in, who came in privately to spy out our liberty which we have in Christ Jesus, that they might bring us into bondage. In an honest report that is exactly what has happened throughout the years; many religions have erupted and have veered themselves way off from the truth that is written in the word of God, and eventually become reprobates (Titus1:16)They profess that they know God; but in works they deny Him, being abominable, and disobedient, and unto every good work reprobate.
Most religions do claim that they are correct, but with use of falsified literature: this is why we must always study the word of God, so that, we may be very careful and never be deceived (Heb12:15)Looking diligently [carefully] lest any man fail of the grace of God; lest any root up bitterness spring up trouble you, and thereby many be defiled. (2Pe.2:1)But there were false prophets also among the people, even as there shall be false teachers among you, who privity shall bring in damnable [destructive] heresies, even denying the Lord that bought them, and bring upon themselves swift destruction.
Time and time again the first century Christians were fore-warned about the ungodly men who practices were there just to distort, manipulate, and destroy the very word of God: we all know why this has happened and is happening these days; because satan does not want anyone to be saved. Since he was the first failure, and the first one to fall from the grace of God, he is so full of anger and bitterness; that he will do what is possible to try and bring the true children of God down with him to eternal damnation.
Thanks be to our Heavenly Father for this all to happen the way it did: in which this truly is for the benefit of those who truly oblige themselves with strong faith, devotion, commitment, and unity to our Lord, so, that he may be pleased. As we grow in spirit and in faith we will and can over come this flesh that we live in, and subdue it to the point that everything pertaining to oneself will be pure, holy, and righteous before God.
Perhaps we then can consider our selves; at that time close enough to the full stature of Christ; (Eph4:13-14)Till we all come to the unity of the faith, and of the knowledge of the Son of God, unto a perfect [full-grown] man, unto the measure of the stature of the fullness of Christ: That we henceforth be no more children tossed to and fro, and carried about with every wind of doctrine, by the sleight of men, and cunning craftiness, whereby they lie in wait to deceive [after the wiles of error]. As we know already what in tells of these days, and what is to be the outcome of these days; because we do study the word of God for our own benefit.
As it was written by the old prophet Isaiah in the prophecy of what was to be and now is (Isaiah28:8-10)For all the tables are full of vomit and filthiness, so there is no place clean. Whom shall He teach knowledge? And whom shall He make understand doctrine [the message]? Them that are weaned from the milk, and drawn from the breasts. For percepts must be upon percepts; line upon line, line upon line; here a little, and there a little. Clearly is for all to understand the question and have an answer to the most high God who is truly the Father of Obedient children. What better way to have an answer to his question; is to do the will of Him whom has chosen. Complete devotion, and in full compliance to what He has shown us through His glorious gospel, with the assistance of the Holy Spirit and the teaching of His Son our Lord and Savior Jesus Christ.