ALL THINGS ARE PURE According to the word...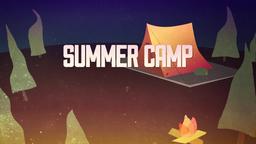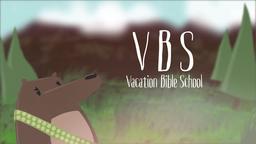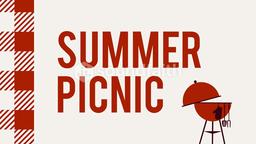 ALL THINGS ARE PURE
According to the word of God, for the enlighten truth for our eyes; everything that God made is pure, was pure, and has been pure, and will always be pure: it only becomes impure when the human being, and their so called nature is involved, and this includes their defiled minds. I do mention the word nature for the mere reason that most humans rely on the so called mother nature, or mother earth as they call it; because their reliance is strictly is based worldly knowledge. Besides their confidence is in scrutiny on their filthy imagination, and the defilement of their conscience, and unbelieving mind and heart that grows within. As we know, that in the very beginning of time; God's intention was for the world to live with a pure, and a clean conscience, and to be without sin: no desires of filthiness, and evil passions; which is the corruption of all pureness. His desire was for the human race to be simple minded, and not self willed, and to be obedient to him only: without a care for anything, and not to worry about nothing; living free as dear and righteous children of light; being laminated by the brightness of His glory. This was truly evident of the pureness of mind that God had given man; as an example we can read about the humans that were created by God. Now Adam and Eve lived in the Garden of Eden naked, and pure of mind, and without fear of shame (Gen.3:10) And he said, I heard thy voice in the garden, and I was afraid, because I was naked; and I hid myself. A turn for the worst for the human race of self contamination; because of the one mistake that Adam committed; the first sin of slaughter, and the destruction of mans purity by the disobedience of God's one commandment. Even to this day its still the same if not worse with the deliberate acts of debauchery. On the other hand its still the same with God he is pure, he has always been pure, and will always be pure; so because of the instance of his purity that abounds and reflects in his gospel; we too can get enriched allover again with the purity of God through his gospel.
Only for those who are true to God and worship Him in spirit; these are the ones who God seeks (Jo4:23-24). As we are taught to study His glorious gospel we then begin to notice changes by the usage of his gospel will therefore become pure as he is: but again with strong contrast; that on the other hand he will be unpleasant with those who are sinful; and this was prophesied by the prophet Samuel and King David (2Sam22:27) (Ps.18:26)With the pure thy will show thyself pure; and with the forward [perverse] thy will show thyself forward [unsavory]. So, in concurrence with this notation; we as children of God have purified ourselves with the blood of Christ, and therefore begin to see things differently, and pure, and in other words we will see things more clearer: that is, in a different perspective, to the opposing factors we once lived, this will enable us to be more perceptive of everything that is pure in the eyes of God, and this is explained by Paul to his letter to Titus (Titus1:15)Unto the pure all things are pure: but unto them that are defiled and unbelieving is nothing pure; but even their mind and conscience is defiled.
I truly believe that the meaning and understanding of this passage is: that if one thinks, and feel that something one does within himself is not a sin, that is in secrecy to one self, then its not; but only to the gravity of it not being a sin. therefore it isn't a sin to you, unless you do it without any consideration of the next persons weak conscience that it may be a sin to them: then it becomes a sin to you as well. It does in fact, become a sin when we fail to believe, and ignore, or have no regard for the offence or stumbling block that was created on one of the brothers or sister in Christ, and more so to the unbelievers.
So, one thing that comes to mind is what is written in the book of Job concerning all to be humble to the Excellency of God (Job4:17)Shall mortal man be more just than God? Shall a man be more pure than his maker? But with man how can we be justified before God; (Job25:4)How the can man be justified before God? Or how can he be clean that is born of a woman. For instance, by way of a good example this was explained by Paul when he wrote his letter to the Romans for directions of uncharitable judgment (Ro.14:14-23). This is also based on what our Lord Jesus Christ rebukes the Scribes, Pharisees, and Lawyers of the impurities of a judgment call (Lu.11:39-41)and the Lord said unto him, now do ye Pharisees make clean the outside of the cup and the platter; but your inward part is full of ravening and wickedness. Ye fools, did not he that made that which is without make that which is within also? But rather give alms of such things as ye have [which are within]; and behold all things are clean unto you.
We can also remember what Jesus told the multitudes of what defiles a man; when he was questioned by the scribes and Pharisees; and again Christ reproves them for their impure judgment (Matt.15:1-11). This does show the impurities and defilement of a man of this world who will speak without thinking; with a mouth full of guile, cursing, and damnable heresies; but a man of the Lord will always quote the scriptures because he knows that the word of God is first pure and holy (Ps.12:6)The words of the Lord are pure words: as silver tried in a furnace of earth, purified seven times. (Pr.30:5)Every word of God is pure [tried]: he is a shield unto them that put their trust in him. (Ps.19:8) The statutes of the Lord are right, rejoicing the heart: the commandment of the Lord is pure, enlightening the eyes. (Ps.119:140)Thy word is very pure: therefore thy servant loves it. Again, we are being taught through the word of God that everything is all pure, so, I truly believe that we have entered the possession purity that God Had intended from the very beginning of time.
To solidify our purity we partake the Lord Supper; which by belief we are being cleansed by drinking the blood of the Lord, and the eating of bread, which represents the body of Christ: because this is the sanctification and the purification that we need in order to remain clean and pure; above all we do this in honoring our Lord Jesus Christ.
What better way to describe of how we become pure in the eyes of God? It would be in the poetry that we read of King Solomon (Pr.20:11)Even a child is known by his doings, whether his work is pure, and whether it be right. How sweet is poetic and spiritual knowledge; would be in the difference of the man of this world, and the man of God is clarified through moral virtues, and their contrary vices (Pr.21:8)The way of man is forward and strange [of him that is heavy laden with guilt is exceeding crooked]; but as for the pure, his work is right.
So, in consideration to everything and everyone; we are therefore careful in what we do, and how we act out in the pureness of our heart, mind, and conscience (1Tim3:9)Holding the mystery of the faith in a pure conscience. Now, as we have in certain passages that the word of God is pure in its self, and by it anyone who is true to God shall become pure as well; because we taken a vow to complete our profession of godliness as we grow only with the assistance of the word of God (Ps.101:6)Mine eyes shall be upon the faithful of the land, that they may dwell with me: he that walks in a perfect way, he shall serve me. (Ps.119:1) Blessed are the undefiled in the way, who walk in the law of the Lord. (Ps.128:1)Blessed is everyone that fears the Lord; that walks in his ways.
I concur, when one is a devout servant in all his ways everything becomes pure; because as he is pure so is everything that he has made is pure; and so are we when we were born into the pureness of his holy salvation. In all reality what we need to acknowledge is that no matter what exists in this world is nothing common or undefiled: unless the defiled makes it defiled in their own mind. This is quite evident when God decided to allow we Gentiles to be apart of his kingdom in the vision he gave to Peter (Acts10:9-17,28). Only keeping in mind what we read earlier concerning what is pure, and how it becomes unclean (Ro.14:14)I know, and am persuaded by the Lord Jesus, that there is nothing unclean of itself: but to him that esteems anything to be unclean, to him it is unclean.
The bottom line is that we as children of God should be as he is pure; and we must not allow nothing to interfere with our knowledge of what God has given to us; as his knowledge is purity of our salvation as well. We must never let nothing get in between the concept of what God has made pure, or that nothing is common in his eyes. This is what I understand pertaining to everything that I have gone through with this lesson; we are children of God, and He is our Father, and we know him as the creator of everything that is pure, holy, righteous, and gracious.
These are the traits that we can also live with, so, that we can be as he is without a doubt; and besides we have already grown into his livelihood because we are here learning what is first pure and holy: the word of God.
So, there is no doubt in my mind that in all the pureness that the word of God possesses can eventually be transferred to the ones who are only true to God, and true to themselves. As our Lord Jesus said to the Samaritan woman at the well, (Jo.4:23-24)But the hour is coming, and now is, when the true worshippers shall worship the Father in spirit and in truth: for the Father seeks such to worship him. God is a spirit: and they that worship him must worship him in spirit and in truth. Idealistically speaking, when we look at what the word truth and its personification; it would represent a phrase that surrounds everything honest or everything pure; and it would be "honestly pure". If we look at the word Spirit in a metaphor sense we look no further than that as a vapor which is clean, clear, and pure as the word vapor is mentioned by James in his letter to all Christians (Jam.4:14) Whereas ye know not what shall be on the morrow. For what is your life? It is even a vapor, that appears for a little time, and then vanishes away. We must also believe that before we became children of God we were tarnished with sin; smudges of filthy black tar, and is very noticeable even to the naked eye of those who do practice purity: and this is seen in the inward man as well as the outer man.
So, when we decided to accept the invitation of God and took on the name of Jesus Christ as our Lord ; through our baptism we were washed, cleaned, and was purified with the blood of our Lord and Savior Jesus Christ. Therefore, we the pure see all things pure, and as Jesus said there is nothing unclean of itself: unless we have decided to allow everything to become a burden to us. As the apostle Paul once asked the Corinthians that who is weak, frail, and easily offended (2Cor.11:29) who is weak, and I am not weak? Who is offended [made to stumble], and I burn not?
Basically, the meaning is why should we allow anything to under mind what we have established in all the purity of God's holy kingdom.
To conclude, this lesson lets not allow no one of this world to interfere, or come in-between our pure relationship of one another; but most importantly our relationship with our Heavenly Father which is the essences of all purity. Never allow no one to manipulate our strong desire to please God through their desire to break us: by the usage of profanity and vanity of their evil, and impure discretions. Always keeping in mind that we no longer belong to ourselves; because we were bought with a price that is the purest of all pure, and the holiest of all holiness: which is the spilling of our Lord and Savior Jesus Christ's pure and holy Blood.