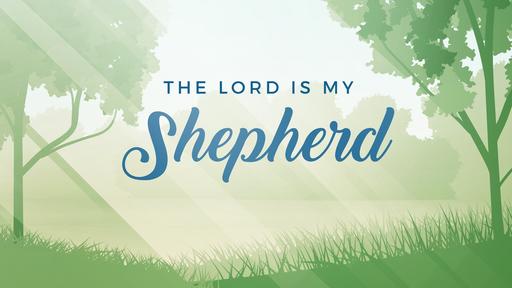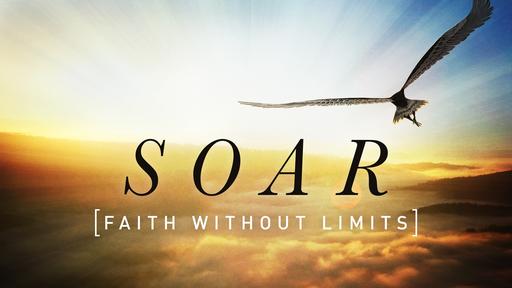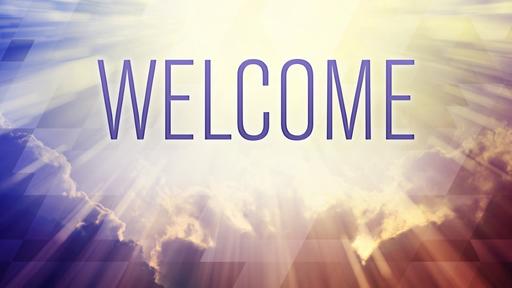 The Message of the Cross
Galatians 6:14 and selected Scriptures
"But God forbid that I should boast except in the cross of our Lord Jesus Christ, by whom the world has been crucified to me, and I to the world" (Galatians 6:14).
Since 1998 black billboards with white letters have appeared on roadways all across America. These billboards have captured the attention of millions of people. Hundreds of news articles and broadcasts have been devoted to spreading the word about the billboards. Much of the intrigue was because the person behind the billboards wanted to remain anonymous. This person did not want the attention to be focused on him. He or she wanted the attention to be on someone much higher and more important: God. The billboards purport to display a message from God. I am sure most of you have seen one or more of these billboards so allow me to remind you of several of the messages. One reads, "Let's meet at My house Sunday before the game." Another issues an invitation to, "C'mon over and bring the kids." One that always makes me chuckle asks, "What part of 'Thou shalt not…' didn't you understand?" And my all-time favorite: "Keep using My name in vain and I'll make rush hour longer."
These billboards are fiction. They are not really messages from God, but they sure make you think about God even if it is just for a moment as you sit in traffic. Did you know that God has erected a far more powerful billboard than these? The billboard I am speaking of today was erected for the entire world to see over 2000 years ago outside the city walls of Jerusalem on a windswept hill called Golgotha. The message was a man, the Son of God, Christ Jesus. The cross where Jesus died is a message from God's heart to us. God does not remain anonymous. God is speaking to you today through what He did on the cross of Jesus Christ. God wants to speak to you the message of the cross.
I have been reading a book by John R. W. Stott entitled, "The Cross of Christ." In it Stott writes, "Just as human beings disclose their character in their actions, so God has showed himself to us in the death of his son" (p. 204). That is what I want to speak to you about today. I want us to consider the message of the cross. What is the message God is communicating to us through the cross? The observations of John Stott will be helpful.
First, the cross displays the glory of God. The glory of God can be defined as the outward expression of the excellence and honor that belongs to God alone. The Old Testament often spoke of the glory of God. For example, the glory of God was declared by the psalmist when he wrote, "Bless the Lord, O my soul! O Lord my God, You are very great: You are clothed with honor and majesty, Who cover Yourself with light as with a garment, Who stretch out the heavens like a curtain" (Psalms 104:1-2 [NKJV]). The glory of God could be seen in the pillar of fire by night and the cloud by day that led the children of Israel during their wilderness wandering. It could be seen in the glory cloud that filled the Tabernacle.
The glory of God was the visible manifestation of God. In Psalm 24:10 David asked, "Who is this King of glory? The Lord of hosts, he is the king of glory!" Is it any wonder then that we come to the New Testament and hear the Apostle John declare, "And the Word became flesh and dwelt among us, and we beheld His glory, the glory as of the only begotten of the Father, full of grace and truth" (John 1:14 [NKJV])? Jesus is the manifest glory of God. He is the embodiment of God's glory. Jesus is the supreme and final expression of the honor and excellence that belongs to God alone. The glory of God is displayed most prominently through the cross as Jesus reveals the grace and truth of God.
To be certain, the glory of God was often on display through Jesus as He loved, lived, and ministered. Every miracle He performed was a display of the glory of God. His transfiguration on the mountain top was a glimpse of His divine glory before the eyes of Peter, James, and John. But the supreme manifestation of glory is seen on the cross in His humiliation and self-sacrificing love. Stott comments, "The cross which appeared to be 'shame' was in fact glory" (p. 205).
Do you know why Jesus willingly died on the cross? He died as our substitute. He took our place under the righteous wrath of a holy God. He bore our sin because every one of us has sinned and "fall short of the glory of God" (Romans 3:23[NKJV]). In our sin we have failed to give God the glory due His name. Instead we have become a reproach to Him. We have brought shame into the world. We have robbed God of His glory through our selfishness and sin. But Jesus came as God in flesh and died in our place. Where we failed to obey God and glorify Him Jesus perfectly succeeded!
But to think of the cross as a display of glory may seem strange. Here again Stott rightly points out that on three separate occasions Jesus Himself referred to His death on the cross as glory. The first time is when Jesus likens His death, burial, and resurrection to that of a grain of wheat that is planted in the ground, eventually bearing much grain (John 12:20-28). Death seems like the ultimate humiliation, especially the death of the sinless Son of God on the cross. What can be more tragic than the Maker being murdered by men? What could be worse than the Creator crucified by His creation? However, death gave way to triumph as Jesus was raised from the dead. His glorification entailed nothing less than His obedience to the Father in giving His life on behalf of sinful men and His resurrection from the dead. Amazingly His death results in life, not only for Himself, but for all who place their faith in Him as Lord and Savior.
The second time Jesus called His death a glorification was in John 13 at the last supper. "So, after receiving the morsel of bread, he immediately went out. And it was night. When he had gone out, Jesus said, 'Now is the Son of Man glorified, and God is glorified in him. If God is glorified in him, God will also glorify him in himself, and glorify him at once'" (John 13:30–32 [ESV]). Jesus clearly saw the cross as a manifestation of His glory and of the Father's glory. God would be honored in the Son as He obediently surrendered to the Father's will. He even had confidence that the Father would glorify Him quickly in resurrection.
Finally, Jesus said as He hung on the cross, "Father, the hour has come; glorify your Son that the Son may glorify you… " (John 17:1 [ESV]). Jesus is asking the Father to show the world that He truly is the Son of God, the Christ. His resurrection would prove that He was not just another man, much less a criminal.
These verses are instructive to us as we consider what it means to glorify God in our own lives. Jesus shows that before there can be ultimate and lasting glory there must be humiliation and submission (Philippians 2:5-11). Jesus humbled himself to the Father's will trusting in the Father to vindicate Him. Jesus glorified God through the cross by showing the holiness, the mercy, and the love of God. But He also glorified God through humble obedience. Can we do anything less in light of the cross? There is no doubt that the cross displays the glory of God. Next we will consider how the cross displays the Justice of God.
Stott notes how people have always struggled with how to reconcile the notion of a good God with the presence of evil in the world. Why do bad things happen to good people? Why does God often allow evil to seemingly go unpunished? Why does God often seem deaf to the mournful cries of the abused? These, and questions like them, haunt the conscientious souls of men.
Stott shows how the Bible answers men's concerns about injustice in the world in two primary ways. First, the Bible points to final justice that will be meted out at the Judgment Day. Second, the Bible speaks to injustice by pointing back to the decisive judgment of sin at the cross.
Stott skillfully points to Psalm 73 as an example of how God gives His people a new perspective on the destiny of the unjust. The psalmist has become troubled by the deeds of evil people in his day. They seemed to flaunt their sin before God with impunity. They abused God's people without fear. They blasphemed God with no ill effects. The psalmist was beginning to believe he had sought to live a holy life for nothing. He quietly wonders what profit there is in living for God if you are still going to suffer, especially if it seems that evil people always get ahead in life. It was not until the psalmist went to God's house that he had his perspective changed. There he saw the ultimate destiny of evil people. God showed him that He was not finished with the unjust people of the world. Doom awaits them.
We still need to be reminded of this when we wonder why God allows evil to continue in our world. The day will come when God will make all wrongs right and when He will punish evil doers. His sheer mercy and love drives His patience as He gives men and women time to repent and be saved (2 Peter 3:9-10). Our response is to trust in the Sovereign of the universe knowing He does all things well.
Stott also reminds us that the cross of Jesus supremely speaks to God's activity of dealing with sin. Romans 3:21-26 reads:
But now the righteousness of God apart from the law is revealed, being witnessed by the Law and the Prophets, even the righteousness of God, through faith in Jesus Christ, to all and on all who believe. For there is no difference; for all have sinned and fall short of the glory of God, being justified freely by His grace through the redemption that is in Christ Jesus, whom God set forth as a propitiation by His blood, through faith, to demonstrate His righteousness, because in His forbearance God had passed over the sins that were previously committed, to demonstrate at the present time His righteousness, that He might be just and the justifier of the one who has faith in Jesus (Romans 3:21-26 [NKJV]).
Modern man seems to believe that sin is not as serious as previous generations have made it out to be. People today do not like to hear the Bible's message about sin. This aversion to calling sin by its rightful name can be seen in the tendency to rename sin. Adultery is now called an affair or a fling. Homosexuality is called an alternate lifestyle. Selfishness is called individualism. We have attempted to dress our sin in new clothes but from God's standpoint sin is still sin. It is still an affront to a holy God. Furthermore, men have deluded themselves into believing that they can save themselves from any judgment through their own efforts. They believe that if their good deeds outweighs their bad then God is obligated to let them into Heaven. Most men seem to live as though they are too good to be damned.
But the Bible declares, "For all have sinned and fall short of the glory of God" (Romans 3:23 [NKJV]). Romans 6:23 declares, "For the wages of sin is death…" The cross screams out at humanity that we cannot save ourselves. Our only hope is in the sinless Son of God who died as our substitute. Our deeds cannot save us from the penalty of sin. We cannot earn our own righteous standing before God. The cross tells us that salvation is not a reward for righteous people; it is a gift for guilty people! If you place your trust in yourself then you will die in your sins and be eternally separated from God. But if you trust in Jesus Christ you will be saved! In saving you God does not ignore your sin, nor does He minimize its penalty. He deals with it fully in the person of His own Son, allowing Jesus to pay our penalty. As the God-Man He became our substitute and God's sacrifice.
So the cross displays the glory of God and the justice of God. But there is more. The cross also displays the love of God.
Once when I was young I watched my sister pluck a yellow flower from our flower bed. She held the flower in one hand and began plucking the petals one by one with the other. I will never forget what she said as she plucked each petal. "He loves me; he loves me not." Evidently she was trying to divine the intents and interests of a boy in her class. She wanted to know if he loved her like she loved him. Somehow she always seemed to pluck the last petal as it ended on the phrase, "He loves me." If I did not know better I would say she rigged it! Well, I have good news for you if you have ever wondered if God loves you. You don't have to rig it! He loves you and He has demonstrated on the cross. The Apostle Paul wrote, "But God demonstrates His own love toward us, in that while we were still sinners, Christ died for us" (Romans 5:8, [NKJV]).
John Stott wrote, "Because we were sinners, we deserved to die under the righteous anger of God. But God sent his only Son, and in sending him came himself, to die that death and bear that wrath instead of us. It was an act of sheer, pure, unmerited love" (p. 213). Jesus Himself declared:
For God so loved the world that He gave His only begotten Son, that whoever believes in Him should not perish but have everlasting life. For God did not send His Son into the world to condemn the world, but that the world through Him might be saved. He who believes in Him is not condemned; but he who does not believe is condemned already, because he has not believed in the name of the only begotten Son of God (John 3:16-18 [NKJV]).
God does not merely declare His love. He demonstrates it on the cross. His love is not a sappy, sentimental love. It is a love borne out of His holiness that willingly sacrifices for the good of another. If you die and go to Hell it will not be because God hates you. It will be in spite of his great love for you because you rejected His Son.
There is one more way that God glorifies Himself through the cross according to Stott.
Most people say they want to be right with God, but they want to do it on their own terms. It is true in our day and it was true in the first century. Paul addressed this human tendency when he wrote to the Corinthian church.
For the message of the cross is foolishness to those who are perishing, but to us who are being saved it is the power of God. For it is written: "I will destroy the wisdom of the wise, And bring to nothing the understanding of the prudent." Where is the wise? Where is the scribe? Where is the disputer of this age? Has not God made foolish the wisdom of this world? For since, in the wisdom of God, the world through wisdom did not know God, it pleased God through the foolishness of the message preached to save those who believe. For Jews request a sign, and Greeks seek after wisdom; but we preach Christ crucified, to the Jews a stumbling block and to the Greeks foolishness, but to those who are called, both Jews and Greeks, Christ the power of God and the wisdom of God (1 Corinthians 1:18-24 [NKJV]).
The message of the cross seems foolish to those who are perishing in their sin without God. To them the message that a man hanging on a cross condemned as a criminal, bleeding and dead, could save a person from the penalty of sin is just plain silly. To the sophisticated Gentiles in Corinth this message seemed base and crass, an assault on their philosophical sensibilities. The Jews on the other hand wanted a sign, always another sign. Their quest for signs, for the miraculous, was just a sham for their unwillingness to believe. They were looking for a conquering king, not a crucified one.
The spiritually lost and doomed of the twenty-first century have far more in common with first century Greeks and Jews than they would imagine. Like the sinners of old they want God on their own terms. They will tell God if they need to be saved, and they will tell God when and how. Their personal plan of salvation will not label them as condemned sinners under the righteous wrath of a holy God. Their plan will not demand that they humble themselves in repentance. It will not require them to cast themselves fully upon the grace of another. Their plan will make them look wise and strong. Their self-made salvation will not crimp their lifestyle. Little do they know that there self-made salvation will not save them. Salvation is not ours to demand. God is not like the family dog to be summoned at our will. The message of the cross tells us that if we are to ever be saved it will be on God's terms.
Seek the Lord while He may be found, call upon Him while He is near. Let the wicked forsake his way, and the unrighteous man his thoughts; Let him return to the Lord, and He will have mercy on him; And to our God, for He will abundantly pardon (Isaiah 55:6-7 [NKJV]).
The foolishness of cross is wiser than the wisdom of men and the weakness of the dying Savior is stronger than the power of men. It is only in believing the message of the cross that you can be saved! Stott is correct to summarize, "…the cross, which as a way of salvation seems the height of feebleness and folly, is actually the greatest manifestation of God's wisdom and power" (p. 225).
Have you believed this message today? Will you turn from your sin and self-righteous boasts and simply trust in the Lord Jesus Christ who died, was buried, and rose again to save all who believe? This is the message of the cross.