Where are you going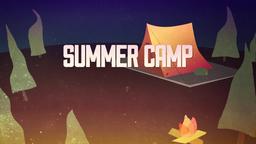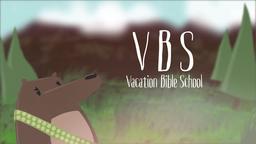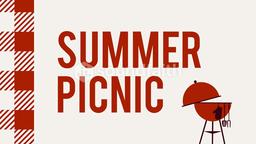 Where are you going?   
I recently read something that really made me think about the sad state we as humans are in these days. "According to their doctrine the Jehovah's Witnesses don't believe in Hell, neither do most Christians or they wouldn't live like they do"
Some on the street polls have asked the question do you believe there is a hell. Over 80% said no and nearly all say they aren't going there if there is one anyway! What does the bible say?
Revelation 20:11–15 (KJV)
11 And I saw a great white throne, and him that sat on it, from whose face the earth and the heaven fled away; and there was found no place for them.
12 And I saw the dead, small and great, stand before God; and the books were opened: and another book was opened, which is the book of life: and the dead were judged out of those things which were written in the books, according to their works.
13 And the sea gave up the dead which were in it; and death and hell delivered up the dead which were in them: and they were judged every man according to their works.
14 And death and hell were cast into the lake of fire. This is the second death.
15 And whosoever was not found written in the book of life was cast into the lake of fire.
The end and the judgment are times that will soon come! Today people want to say "God is a God of love and I don't think he will put people in hell" but God isn't the one who causes you to live the ways you do. You have a choice!
Proverbs 14:12 (KJV)
12 There is a way which seemeth right unto a man, but the end thereof are the ways of death.
Some who want to feel they can figure out prophecy and that they know when the end will come.
Matthew 24:36 (KJV)
36 But of that day and hour knoweth no man, no, not the angels of heaven, but my Father only.
1 Thessalonians 5:1–4 (KJV)
1 But of the times and the seasons, brethren, ye have no need that I write unto you. 2 For yourselves know perfectly that the day of the Lord so cometh as a thief in the night. 3 For when they shall say, Peace and safety; then sudden destruction cometh upon them, as travail upon a woman with child; and they shall not escape. 4 But ye, brethren, are not in darkness, that that day should overtake you as a thief.
Several have said that heaven must be a crowded place because of all the good people there are that must be there. The bible warns us all differently –
Matthew 7:13–14 (KJV)
13 Enter ye in at the strait gate: for wide is the gate, and broad is the way, that leadeth to destruction, and many there be which go in thereat:
14 Because strait is the gate, and narrow is the way, which leadeth unto life, and few there be that find it.
Isaiah 5:14–15 (KJV)
14 Therefore hell hath enlarged herself, and opened her mouth without measure: and their glory, and their multitude, and their pomp, and he that rejoiceth, shall descend into it. 15 And the mean man shall be brought down, and the mighty man shall be humbled, and the eyes of the lofty shall be humbled:
There are a lot of people afraid of things in the news, afraid of poverty, afraid of disease, afraid of many things but God says
Matthew 10:28 (KJV)
28 And fear not them which kill the body, but are not able to kill the soul: but rather fear him which is able to destroy both soul and body in hell.
But the bible isn't just about death and Hell!
1 Thessalonians 4:16–18 (KJV)
16 For the Lord himself shall descend from heaven with a shout, with the voice of the archangel, and with the trump of God: and the dead in Christ shall rise first: 17 Then we which are alive and remain shall be caught up together with them in the clouds, to meet the Lord in the air: and so shall we ever be with the Lord. 18 Wherefore comfort one another with these words.