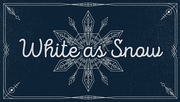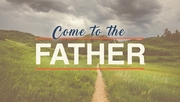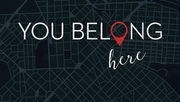 Matthew 1:18-25
"This Changes Everything"
December 12, 2010
by Pastor Brian Weinberger
I am a fan of the show Extreme Makeover Home Edition. How many of you have ever seen the show or at least heard of the show?
I must confess that I have not seen it in a long time but last week Bekkah and I caught the last 20 minutes of it , and the show continues to amaze me at how life transforming it is to the people who receive their new home. For those of you who haven't heard about the show, its about a team of people who come and build a home for a family who are in a difficult circumstance. The show sends the family on a vacation while the team along, with friends and extended family and even people from the community come and build this brand new home. This experience changes everything for the family because not only do they receive a new home but for many families this experience changes their whole lives.
Well Bekkah and I were talking about the show during one of the commercials and we got to talking about how much of what you see on the show must happen ahead of time. The team and the building company have to have some kind of blueprints for the house and they need to know about the specific needs of the family to make sure the house fills all those needs. This life altering experience for this family begins even before the family even knows that they have been selected. Then when you see the show on TV you get to experience what is happening to the family at the time they feel it change their lives. For an hour of television you get to glimpse into the lives of a family and a community as everyone experiences a transforming event.
Many times after the family gets to see their new home the contractor or an organization from the community comes forward and presents the family with even more gifts above and beyond a new home. One of the most frequent gifts that I have seen given on the show is the gift of free higher education. So not only are the lives of this family changed before the show even starts and during the show while you watch the house being built, but you can also catch a glimpse of how their lives will continue to change into the future.
Think about the Habitat house that was dedicated and given to the family a few Sundays ago and even the email Pastor Steve sent out about Brittany and the house she received through Habitat. These are even more local and more meaningful experiences similar to the show.
Today we hear about the announcement of the birth of Jesus from the opening of Matthew's Gospel. We hear about how Mary receives the child from the Holy Spirit and Joseph decides to divorce her quietly to prevent any kind of public shame upon her.
So we find Joseph in a hard place...he has to do what is right and what the law expects, and he is about to go through with it when an Angel of the Lord comes and seeks out Joseph in a dream. I don't know about you but I have had a lot of people tell me that they don't know why people cower and tremble with fear when an angel appears but think about every time an angel appears to people, whether it ends up being good news or not the heralding of the angels always bring about some dramatic change in the lives of the people they encounter.
An angel appears to Joseph and tells him to go ahead and take Mary as his wife because the baby isn't from some other guy but from the Holy Spirit. The angel changes everything in Joseph's life. He must no longer be the righteous man that he wants to be and that the law requires him to be, instead he listens to an angel in a dream that tells him he must disobey the law and take Mary as his wife and name the child Jesus and also call him Emmanuel which means, "God who is with us." And he does all this because the angel tells him that this child, this Emmanuel will save the people from their sins.
This Christ-child hasn't even been born yet and he is already changing the lives of Mary and Joseph. He is even changing their lives in more ways than than can even imagine. All that they could see was that this child was causing them to experience a hardship, and what they can't see is that they are two of the most important people in God's plan to interact with humanity. Through this man and woman Jesus was about to bring so many changes to the world that no one was expecting, all from this seemingly bad marriage. This child was about to change everything.
Think about how Jesus has interacted in your life. In what ways did Jesus come into your life and change everything? Was it something that you jumped for joy or was it something that took you by complete surprise and caused you to wonder if that is really what God wanted you to do? Can you look back at that event and see how Jesus was there even before you knew that something was happening in your life? Could you see how God was helping you along the way and can you still feel the effects of Jesus in your life now that that experience is over?
That is what it is like. Jesus comes into our lives and changes them. Jesus changed the lives of Mary and Joseph even before he was born. Jesus changed the lives of everyone he met while he walked this earth. Do you think the disciples knew what changes would happen in their lives when they walked away from the fishing boats and the tax collector booths to follow a man they had never met before? Do you think Nicodemus knew what God was up to already in his life when he invited Jesus over to his house? Do you think that Paul had ANY idea that Jesus was going to stop him on the road and instead of striking him down he was going to use him as one of the key ways that Christianity was spread in the early church? The birth of Jesus...this changes EVERYTHING!
Think about the name Emmanuel that Matthew tells us who Jesus is. The name again means "God who is with us." Jesus might have been his name but Emmanuel describes who he is. Jesus is the one who is with us. He is not the one who was in the world and who interacted with the people two thousand years ago and that was the end of it. No, Jesus is the one who interacts with each and every one of us on a daily basis. He is God who is with us. He is with us. He was with us when we woke up this morning, he is with us here as we celebrate his life, death and resurrection, and he will continue to be with us as we go from this place and continue to live our lives for this child who changes everyone's lives.
I have to share another story with you about my adventures in hanging Christmas lights. No we didn't lock ourselves out of our house. In fact we double checked the lock and I put my keys in my pocket even before we walked out the door to hang the lights.
Anyway...before we left for Washington my father-in-law gave us a plastic light up nativity that had Mary and Joseph and baby Jesus in a manger. It was one of the Christmas decorations we set up outside on Friday. I was running into some problems getting the setup to turn on. I took the bulbs out of Mary and Joseph and realized that the energy saving bulbs I put in didn't screw all the way in so they weren't making a connection, so I had to go and find some regular light bulbs to attach to them. So I got the bulbs in and screwed them into Mary and Joseph and turned it on and lo and behold the whole thing lit up. I told Bekkah I finally got the whole thing to work and all I needed was two regular bulbs instead of the energy saving ones. She asked me why I only needed two when there were three parts to the nativity. There was Mary and Joseph and baby Jesus in the manger. I said to her, "Baby Jesus came with his own light." Then we began to talk about how profound a statement that was. We were only talking about a plastic nativity but what immense meaning that really holds.
During this Advent, this season when we celebrate the light of Christ coming into this world, and this Sunday when we celebrate Jesus changing everything and we celebrate it because Jesus was born with a light. Jesus already came with a light, the light of God. A light that does change everything in our lives. Whether you expect that change to happen or not, whether you realize that change is happening or not, Jesus is changing our lives all the time. As we prepare for the the Christ Child remember that this child has already been preparing something for you. Jesus changes our lives and what a life changing experience it is. The angel tells us that one of the ways that Jesus is going to change everything is that he will save us from our sins. What a blessing. We are saved from our sins.
Jesus changed the minds and hearts and lives of people before he was even born think about what he is doing in each and every one of us right now. God was with us, is with us, and will continue to be with us now and always! May we be filled with the light of Christ, may we be filled with the joyous expectation of the Christ child who changed everything, is changing everything and will continue to change everything so that all may come to know how much God loves all of God's children and forgives them all of their sins.
Amen.