The wondrous Providence of God Almighty What's not...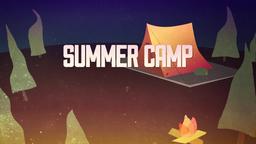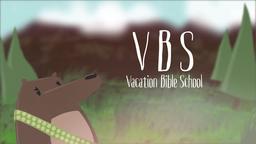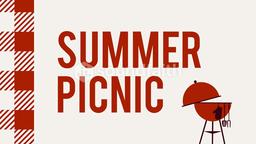 The wondrous Providence of God Almighty!
What's not to see; When it comes down to what God has given to the inhabitants of this world? There is no doubt to what is seen; when everything is very clear to see, and just how can anyone deny such grandeur of the mighty works of our Heavenly Father. This to me is the wondrous Providence of God Almighty: everything that is seen, everything that is heard, everything that is understood, and everything that is perceived in its true essence; without a doubt (1Co.2:9)But as it is written, eye has not seen, nor ear heard, neither have entered into the heart of man, the things which God has prepared for them that love Him.
To begin, lets consider God's wonderful mercy which is categorized with such words as patience, longsuffering, and forbearance. He has been waiting for His chosen ones to come into His kingdom and righteousness year in and year out (Matt.6:33)but seek ye first the kingdom of God, and His righteousness; and all things shall be added unto you. We need to really be very grateful for His tender mercy; because what if God so decided to show His wrath for the disobedience of the human race what then? I ask does this notion even cross the minds of the people of this perverted world: I don't think it does, and if it does they just don't care, or refuse to believe what is written (Ro.9:22-24)What if God, willing to show his wrath, and to make His power known, endured with much longsuffering the vessels of wrath fitted to destruction: and that he might make known the riches of His glory on the vessels of mercy, which He had afore prepared to glory, even us, whom he has called, not of Jews only, but also of the Gentiles?
The word of God teaches us everything, and shows just how grateful we all need to be for His glorious mercy, His compassion, and His Love; because God is all about love, as He is love, a love that is spread abroad all those who have turn once again to him (Jo.3:16-17)For God so loved the world, that he gave His only begotten Son, that whosoever believes on him should perish, but have everlasting life. For God sent not His Son into the world to condemn [judge] the world; but that the world through him might be saved.
Our Lord and Savior Jesus Christ teaches just how much love our Heavenly Father has for this vile world with the parables that he used in the time of his ministry. As he explained to the people just how God tends to the creature of this world; and asked are we not better than they? For example: (Matt.6:25-33) this parable is intended for us to have a no worries, no desperations, and not to have an overwhelming wanting mentality; but to concentrate more on worshiping God within all the providence of His kingdom.
Lets cherish all the blessing that God gives, has given, and will give to those who truly belong to Him, as we have put it upon ourselves to patiently wait for Him: only this didn't come to us from the start; because we did not acknowledge who He was during the essences of our ignorance of our past sinful life (Is.64:4-9). We have been truly blessed because of who our merciful Father really is (Is.30:17-18)one thousand shall flee at the rebuke of one; at the rebuke of five shall ye flee: till ye be left as a beacon upon the top of a mountain, and as an ensign on a hill. And therefore will the Lord wait, that He maybe gracious unto you, and therefore will He be exalted, that He may have mercy upon you: for the Lord is a God of judgment: blessed are all they that wait for Him. (Is40:31)but they that wait upon the Lord shall renew their strength; they shall mount up with wings as eagles; they shall run, and not be weary; and they shall walk, and not faint.
Now, let take very good look at the sufficiency that comes from our Heavenly Father: it's a sufficiency that allow us never to lack anything that is fit to the good pleasure of God, starting with His grace: as we know that everything that surrounds God's grace is everything good, everything wonderful, and everything positive. Realizing that the grace of God is the commencement of our salvation; by approval of God (2Co.9:8-11)And God is able to make all grace abound toward you; that ye always having all sufficiency in all things, may abound to every good work: (as it is written, He has dispersed abroad; He has given to the poor: His righteousness remains forever. Now he that ministers seed to the sower both minister bread for the food, and multiply your seed sown, and increase the fruits of your righteousness;) being enriched in every thing to all bountifulness [liberality], which causes through us thanksgiving to God.
One thing that is a part of our confidence is that our God will always be there for His children; as a father of this world is to his mortal child (Lk.11:9-13)And I say unto you, ask, and it shall be given you; seek, and ye shall find; knock, and it shall be opened unto you. For everyone that asks receives; and he that seeks finds; and to him that knocks it shall be opened. If a son shall ask bread of any of you that is a father, will he give him a stone? Or if he ask a fish, will he for a fish give him a serpent? Or if he ask an egg, will he offer him a scorpion? If ye then, being evil know how to give good gifts unto your children: how much more shall your Heavenly Father give the Holy Spirit to them that ask Him?(Ph.4:19)but my God shall supply all your needs according to His riches in glory by Christ Jesus. (Ps.23:1)The Lord is my shepherd; I shall not want. (Ps.34:9-10)O fear the Lord, ye His saints: for there is no want to them that fear Him. The young lions do lack, and suffer hunger; but they that seek the lord shall not want any good thing.
As part of His wondrous providence; we see and know our God is our refuge, our guide, our hiding place: where we will never go wrong if we stick to Him faithfully, and doubtless (Is40:11)He shall feed His flock like a shepherd: He shall gather the lambs with his arms, and carry them in His bosom, and shall gently lead those that are with young.
We have been consecrated by the given of His only begotten Son who has been given all authority to lead the children of God as the Shepherd that we know and hear (Jo.10:11)I am the good Shepherd: the good Shepherd gives [lays down] his life for the sheep. (1Pe.2:25)For ye were as sheep going astray; but are now returned unto the Shepherd and Bishop of our souls.
As too returning back to the grace that we are offered from our Heavenly Father; it is through this grace that we are adopted by; to enter into His kingdom through our Lord and Savior Jesus Christ (Eph.1:6-12). What all is there to consider that come from God, or would we rather consider what this world has to offer! God forbid.
So, lets take a very long look at what was then to what is now; and truthfully there is no comparison to what all God has done, is doing, and will do forever and ever. This is what the Prophet Hosea stipulated for the children of God to do, and I do mean lets do it right (Ho.10:12)Sow to yourselves in righteousness, reap in mercy, break up your fallow [being inactive] ground: for it is time to seek the Lord, till He come and rain righteousness upon you.
As Solomon put it to it simplest terms who, what, and why (Pro.11:18)the wicked works a deceitful work: but to him that sows righteousness shall be a sure reward. By ensample to us God said to Jeremiah what he needed to tell the Israelites concerning their fallow ground (Je.4:3)For thus said the Lord to the men of Judah and Jerusalem, break up your fallow ground, and sow not among thorns. If we recall what our Lord said in His parable of the Sower and the seed (Matt13:22)He also that received seed among the thorns is he that hears the word; and the care of the world, and the deceitfulness of riches, choke the word, and he becomes unfruitful.
Glory be to our Heavenly Father with much thanksgiving: that through the wondrous providence we have His glorified wisdom, his Holy knowledge, His wonderful word that teaches, reproofs, and corrects us to His good pleasure, and the benefit of our own salvation and sanity. We are taught not to want nothing; to be content with everything that He has given us (Heb13:5)Let your conversation be without covetousness [be ye free from the love of money]; and be content with such things as ye have: for He has said, I will never leave you, nor forsake you. (De.31:6)Be strong and of good courage, fear not, nor be afraid of them: for the Lord thy God, he it is that does go with thee; He will not fail thee, nor forsake thee.
The Apostle Paul as well teaches with the assistance of the Holy Spirit just how we need to maintain our contentment, yet, abounding, and leaning more to His will (Ph.4:11-13)Not that I speak in respect of want: for I have learned, in whatsoever state I am therewith to be content. I know both how to be abased, and I know how to abound: every where and in all things I am instructed both to be full and to be hungry, both to abound and to suffer need [be in want]. I can do all things through Jesus Christ [in him] which strengthens me.
Another consolation of God's wondrous providence is His truthful, and encouraging words given to His Holy men that did in fact spread the good news to the entire world: for instance; this is what God spoke to the prophet Jeremiah concerning the everlasting covenant (Je.32:40)And I will make an everlasting covenant with them, that I will not turn away from them, to do good, but I will put my fear in their hearts, that they shall nor depart from me. (Lam.3:22-23)It is of the Lord's mercies that we are not consumed, because His compassion fail not. They are new every mourning: great is thy faithfulness.
Without fail, I will again say that the mercy, love, and bountiful grace of God is for all [the entire world], but more so to those who do belong to Him (Is.33:2)O lord, be gracious unto us; we have waited for thee: be thou their arm every mourning, our salvation also in the time of trouble.
His glorious providence is there for all to see: what is there not to be seen when we see everything that we do perceive. In the greatest of all His providence is the fact that everything that we have does come form Him without a doubt; specially the blessing and wonderful gifts that He has already given, starting with our Lord and Savior Jesus Christ (1Pe.1:17)Every good gift and every perfect gift is from above, and comes down from the Father of light, with whom is no variableness [can be no variation], neither shadow of [neither shadow that is cast by] turning. This was expressed by John the Baptist; when his disciples were in awe over what our Lord Jesus Christ was doing in his ministry (Jo.3:27)John answered and said, a man can receive nothing, except it be given him from Heaven.
I ask anyone of interest, for the very last time; just how can anyone ignore and take for granted all that He [God] has done for us: are we that naive, or rather ignorantly naïve. Its sheer madness to rationalize that everyone really thinks they all will escape the wrath of God, and what God has in-store for the disobedient in the last days.
In the essences of God's wondrous providence; study the word of God to know, to see, and to realize what all he has done for you as he awaits your arrival, as he awaits for to answer His call, as He awaits for your repentance, and commit to your salvation.