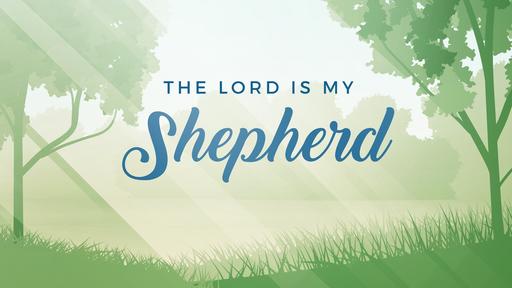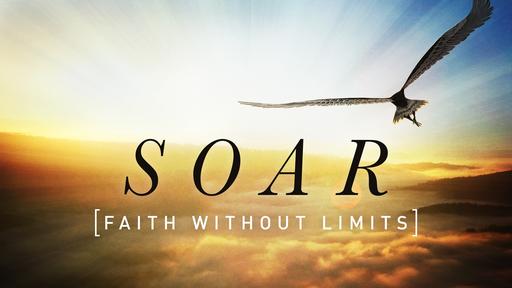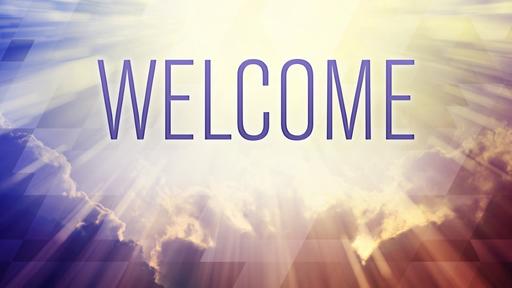 Matthew 3:13-17
"A Kid in Kindergarten"
January 9, 2011
by Pastor Brian Weinberger
One day in my previous call I was on my way out the door to go to a meeting, when I noticed a ball from the Children's Center had been blown or thrown from the playground and had made it all the way to the parking lot where it had rested against a bush. Instead of assuming one of the teachers would come and get it I decided to take it back to the playground, and I handed it back over to one of the teachers standing near the fence.
After a short conversation with the teacher, she walked away with that ball and gave it to some kids playing. Just as I was about to turn around and walk back to the car I saw a plastic tricycle come speeding as fast as it possibly could my way and suddenly stop at the pathway next to me. I looked down and getting off the tricycle was a little boy who I recognized from children's chapel but I had no idea who he was.
He looked at me and said, "Good morning Pastor Brian." I told him good morning back. Then he says to me, "Have you seen Pastor Larry today?" I told him yes, and he asked, "Is he in his office?". I told him that he was in his office earlier, but that he had gone out for a while to a meeting. Well it was at about this time that I was hooked with curiosity and I wanted to know why this boy seemed to intent to see Pastor Larry, but before I could ask him why he says, "I want to meet with him so could you tell him that my mom and I need to see him today." Now I couldn't resist asking what was so important to this kid that he had to talk with Pastor Larry with his mom and he needed to do it today. So I asked him, "Can I tell Pastor Larry what you want to talk to him about so I can let him know?". Here was his reply, "Well my mom and I have been talking a lot lately after school and she and I thought it would be a good idea for for me to be baptized soon so we want to talk with him about getting baptized and setting up a date for my baptism." I was absolutely blown away by this kid's request. But I told him that I would let Pastor Larry know as soon as I saw him.
I couldn't help but wonder that day and even to this day what made this boy so eager to want to be baptized. Was it the conversations that he and his mom had had together or was it something else that was driving this kid to be baptized? Where did this joy and excitement come from?
This boy had a lot of joy and excitement when he was thinking about being baptized and I think he probably also had a lot of anticipation about it as well. I think that Jesus and John were having a whole host of emotions going on in their hearts and minds when they met and Jesus asked John to baptize him that day. One emotion that we can pull out of the text is that John doesn't feel that he should baptize Jesus but that Jesus should baptize him. What do you think was going through John's mind as he was being faced with this question? John knows that Jesus is the Messiah. He knows that he has been baptizing people for repentance and forgiveness of sins so that they might be prepared for the one who is to come after him...waiting for Jesus.
John is preparing the way for Jesus so that everyone is ready to hear what Jesus has to say. If John is baptizing people to prepare for Jesus then when Jesus comes to him he must be completely confused and caught off guard when Jesus asks to be baptized. If I were John and seeing Jesus come to me and knowing what I know I would have expected Jesus to come and baptize me. I would have come up to Jesus and begged him to baptize me knowing that his baptism would put the Holy Spirit inside of me. I would have expected Jesus to come up and say John, you have done a wonderful job but now it's my turn to baptize these people and I am going to start with you my faithful servant. That is what I would have expected John to say or to be thinking or expecting when he saw Jesus.
When I saw that little kid in kindergarten approach me from the playground I really just expected him to say hi to me and and maybe tell me something fun that had happened to him that day like getting a chance to ride the tricycle because there weren't enough of them for all the kids to ride. I didn't have even the slightest clue that this child was going to tell me how excited and anxious he was to talk to someone about being baptized. It took me off guard...I had no idea.
John certainly had no idea he was going to have the savior of the world approach him and ask him to baptize him. It wasn't on John's radar. John tries to argue with him by telling him that it should be the other way around. You're the perfect one, I'm just the one who is supposed to get people ready for you. I'm not even worthy to carry your sandals let alone be the one who is going to baptize you.
Jesus, however, has another plan. The way God works in our lives is never the way that we expect it to happen. So instead of Jesus baptizing John as anyone in that situation would have expected to happen, Jesus tells John that Jesus must be baptized by John. Jesus tells him that to fulfill all righteousness it must be done this way. The human way as we talked about would be for Jesus to baptize John, but Jesus isn't about to continue doing things the way they've been done before. Jesus is here to fulfill righteousness. Jesus is here to do things God's way. He is here to bring about the kingdom of God and in order to do that things must be done the way that God chooses not the way that humans think it should be done.
John finally consents to the situation. I think that John must have felt very nervous that day wondering if anyone knew who he was baptizing. But John does it, and as he does the Heavens open up and a light shines upon Jesus and the light appears as a dove descending upon him. The light of God that dispels darkness shines brightly on Jesus that day showing to all who see that event that heaven chooses this man as the one to fulfill all righteousness.
Jesus' baptism wasn't about choosing Jesus to be the one to save us from our sins. Jesus was already chosen from the beginning to be the one who would save us. Jesus' baptism was done so that we all might to see that Jesus was the chosen one. God's own voice comes from heaven and declares that Jesus is His Son, and he is already well pleased with him. Jesus' baptism is the mark of the beginning of his ministry so he hasn't healed anyone, he hasn't preached about the kingdom of God yet, and he hasn't gone to the cross, yet in this moment, God is declaring to all who are present that Jesus is the Son of God and that in this moment he is doing what God has asked him to do. Jesus is being righteous because he is being obedient to God's will.
I believe that after the baptism occurred John no longer felt nervous about if what he did was right but I believe he was rather joyous and awestruck by what just happened. Can you imagine John, the person who has baptized what, hundreds, maybe thousands of people and I bet that this was the first time that Heaven opened up and God spoke to the masses listening.
Jesus' baptism is an amazing event when WE see, not Jesus, how important this man really is. This man who doesn't follow the rules of the world, but instead follows the rules of God, who does what needs to be done so that we might come to know what God's love is all about. God didn't just work in that moment to show the world how much God loves us. God is always at work each day. Today at the 11 am service we have the privilege of seeing another child of God be baptized into this family here at Faith. Today and each day there is a baptism we get to once again relive the joyous celebration that God is alive and at work in our lives. We get that physical, that tangible reassurance that through the baptism of each person God continues to be active in our lives.
Just as Jesus' baptism was just the beginning of his ministry here on this earth, our baptisms are just the beginning of our faith life, not the culmination.
For me it's moments like when that kid in kindergarten approached me with the the energy he had and the smile on his face when he wanted to talk to me about baptism that I remember just how much God has done in my life. How much God does in all our lives to show that God sent His Son to be obedient to God's will, so that we all might experience the joy of baptism. To experience the same promises of love, of forgiveness of sins, and of an everlasting life in Heaven with the one who created us. It is those promises that we live for and, it is those promises that we pass on to our children when we have them baptized. It is the joy of our baptismal lives that we go out in Jesus' name and let everyone else know and experience that same joy that we all feel. It is that joy that Jesus brings to us!
I remember the day the kid in kindergarten was baptized. The mother was happy, the boy was a ball of energy and I don't know about the rest of the congregation but I caught a bit of that joy and celebration more than I normally do with baptisms. The joy of his kid made me joyful not just for his baptism but for my own baptismal life that God gave me through his one and only Son, Jesus Christ. On the day we remember the baptism of our Lord, be filled with the the joy that comes from living out our baptismal lives each day, knowing that we are forgiven, loved, and given eternal life, through the one who also was baptized this day.
Amen.